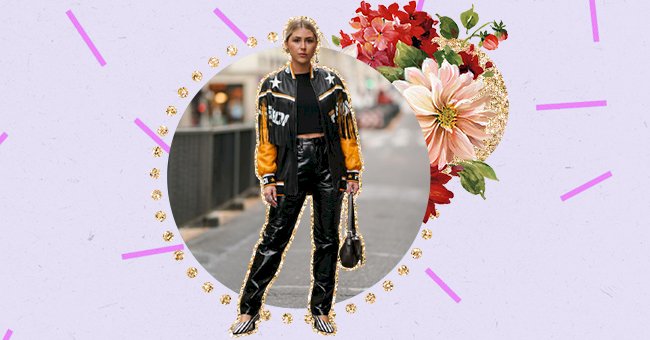 Stylespiration: A Glimpse At Spring Street Styles Looks To Recreate
Bright colors, bold patterns, and sun! A slow start it may be to spring but start it has, and the street style is beginning to reflect the transition.
Spring has sprung, and there's a lot to look forward to. For Fashion enthusiasts, it means it's time to hop onto some new styles that you've had on your mind for the last few weeks or months.
Just as the first signs of spring start to show themselves through vibrant colors that appear on the trees, the changing fashion is just as much a signifier. Though we're still embracing some jackets during the confused temperature, we're already excited to see spring revealing itself through street style. Here are some looks that we're loving:
Florals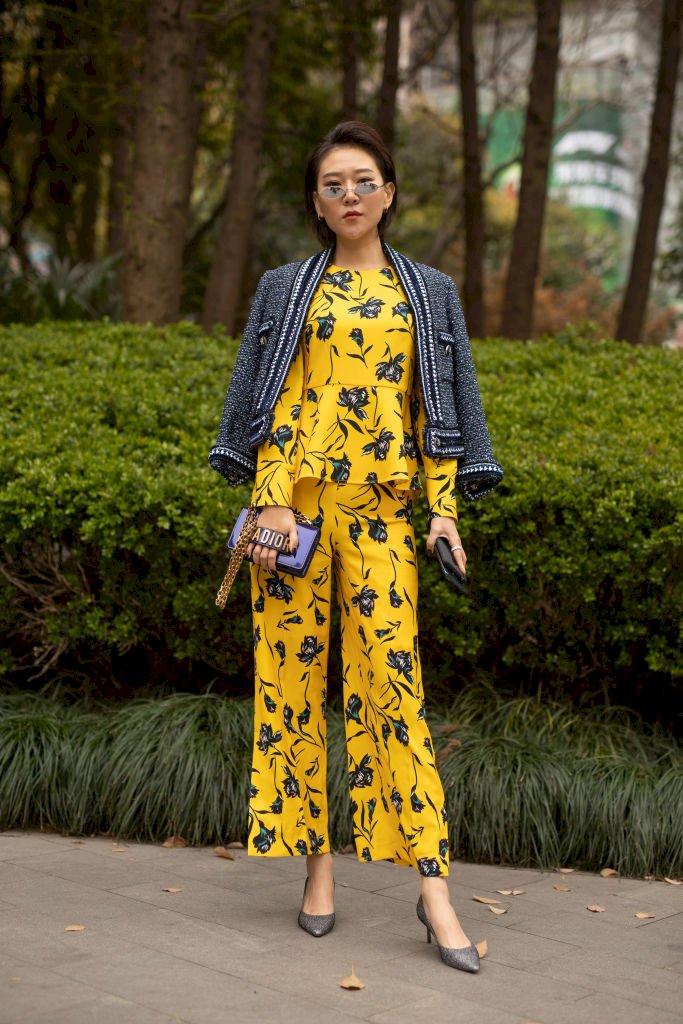 Getty Images
If not in classic spring style, we're almost bound to see the florals come out and play in fashion and nature. Because it's not quite hot yet, it may be best to grab a lightweight jacket fit for the transitional weather.
Stripes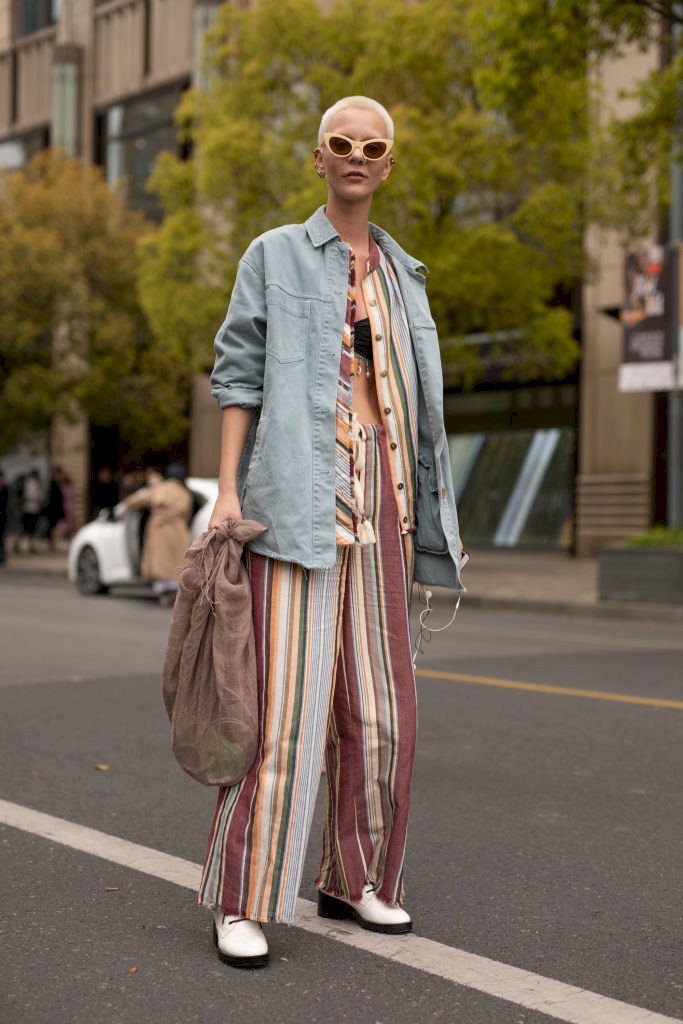 Getty Images
Shanghai Fashion Week has cemented itself as one to watch over recent years. Shanghai recently had its showcasing earlier this month which saw the first to return to in-person shows. Here a guest is captured wearing a faded denim jacket paired with a matching striped top and pants.
Biker Shorts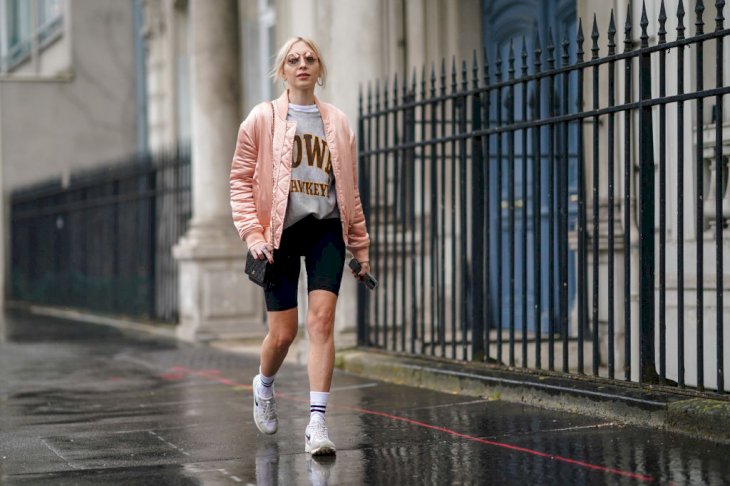 Getty Images
Biker Shorts are the comfortable spring-appropriate shorts that are good to have. They're versatile to style and with a pair of sneakers and a jacket.
Patterns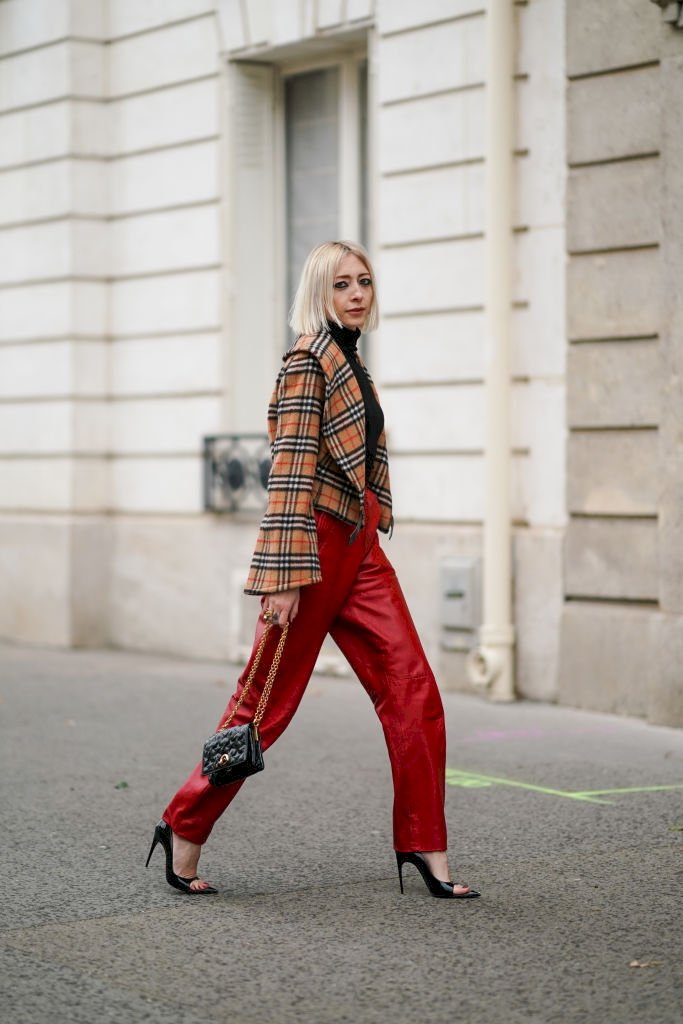 Getty Images
Leather is a trendy fabric at the moment. Leather skirt, shirts, pants, and more. This look, featuring a Burberry coat with the signature plaid patterns paired with red leather from Yves Saint-Laurent, was captured last month at Paris Fashion Week.
A Pop Of Color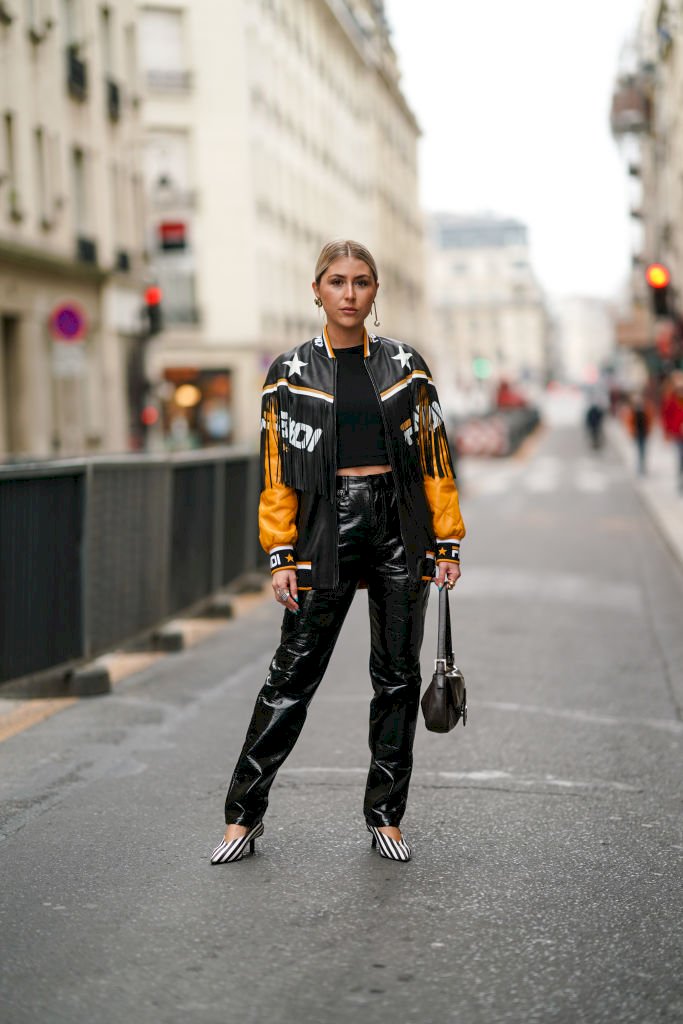 Getty Images
Another popping look from Paris is a black crop t-shirt and shiny black leather pants. They wore a black and orange leather jacket embellished with fringes from Fendi to top off the look.
Pastels
Mint greens and mellow yellows scream spring! From Tokyo Fashion Week, these two guests were photographed wearing fun pastel-colored outfits with torn denim jeans.
Furry Bucket Hat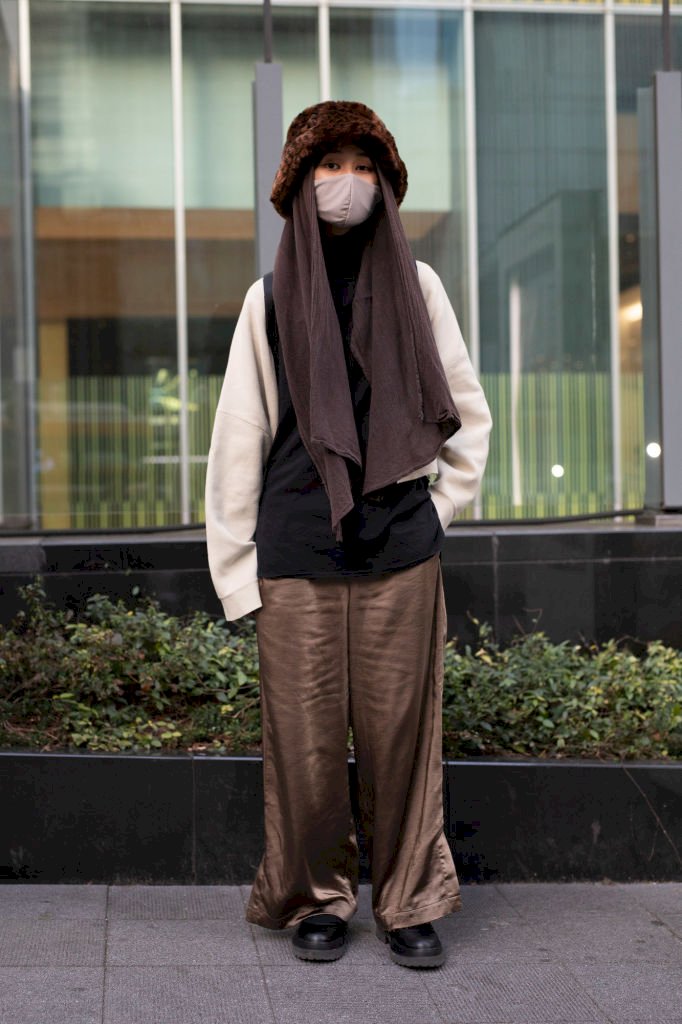 Getty Images
The big furry bucket hat is in big-time this year. Here it's coordinated with a brown headscarf underneath and a cream and a black sweater with brown silk pants.