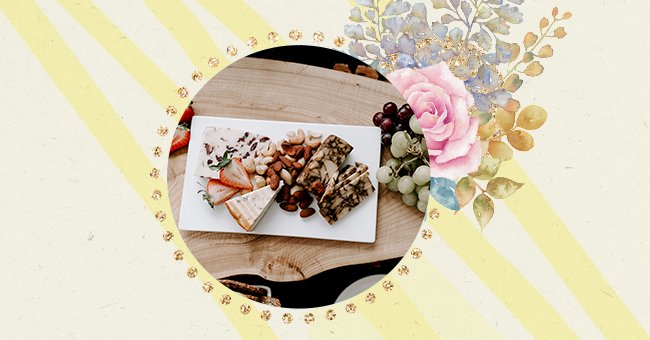 Our Pick: 10 Best Appetizers To Serve At A Dinner Party
Appetizers are like dates. They are just a taste of what's to come. Therefore, if you plan on hosting a buzzy dinner party, you want to ensure you've got just the right appetizer to please your crowd.
Appetizers are big on taste and flavor. Plus, you don't have to spend years in the kitchen to whip some up. Moreover, the options are limitless. You can swap between classics like deviled eggs or create a fusion of your liking.
However, remember, the point of appetizers in a dinner party is to wow your guests (and be shameless about it). Therefore for your next dinner party, consider serving these ten delicious appetizers.
Savory Party Bread
Load up the cheese and onions for this party bread. Think of this recipe like breadsticks but next level. For this appetizer, don't be shy to dice cheese into some sliced sourdough bread. Next, add in some spring onions, butter, and poppy seeds for an explosion of flavors.
Chicken Parmesan Slider Bake
Sliders are one of the easiest appetizers to make. These delicious bad boys will need some chicken, parmesan cheese, and sweet rolls. To make this a crowd favorite, load up this recipe with loads of spices for an irresistible taste.
Buffalo Chicken Dip
If you are thinking of whipping up your lost for choice in terms of dip, you are looking at your winner right here. This Buffalo Chicken dip is rich and cheesy. Put all the ingredients together and pop them in the oven. The result? A gooey delicious dip your guest will never have enough of. This appetizer is best served with a baguette.
Bacon-Pimiento Gucamole
If you love guacamole, you cannot afford to miss this bacon-loaded guacamole. Guacamole is a fan favorite party dip. However, consider adding some bacon and pimiento cheese for a welcome plot twist your guest will remember for days.
Crispy Baked Wings
Nothing like some crispy chicken wings to get the party going. Instead of deep-frying your wings or grilling them, pop them into the oven for that crisp taste. Make sure you lather your appetizer in a jelly-like sauce with extra spice for a delicious kick to the palate.
Ham and Cheese Slider
This much-loved southern classic is a must-try for any dinner party. It has minimal prep time and is hard to mess up. Instead of leaving the Hawaiian sweet rolls plain, dust them with some honey mustard sauce and stuff them with a bechamel sauce.
Pull-Apart Pigs In A Blanket
You know we couldn't miss these. First, there is something about its super cute name, and second, these itty bitty bite-sized appetizers are a crowd favorite. Get some weiners into some crescent rolls and bake. Don't forget the butter.
Air-Fryer Mozzarella Sticks
Talk of indulgence. These cheesy appetizers are one for the history books. This delicious recipe calls for flour, eggs, mozzarella, and panko. All you need to do is dip them, making sure the cheese is coated before air frying them. Remember to serve with a rich marinara sauce.
Shrimp Tostada Bites
This summery appetizer will make you wish winter was over. Say hello to sunnier days with this lime-infused seafood appetizer. There is no need to skim on the spice, so load it up, then marinate for about an hour. After coking is all done, serve with tortillas and avocado dip.
Cocktail Meatballs
Lastly, we've included this savory dish. Cocktail meatballs combine smoky, sweet, and salty flavors for maximum taste. Make sure that the meatballs are well coated with their sauce. With a dish like this, you may find your guests wanting more.