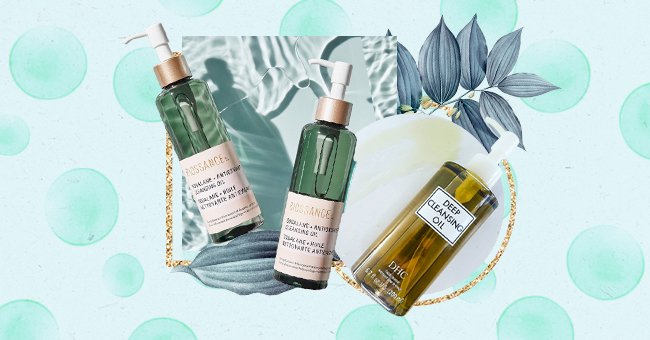 Our Pick: 10 Best Oil Cleansers to Use in 2021
By now, you know that using oil to cleanse our faces isn't counterintuitive. Cleansing oils combine with the oils in our skin or makeup to break down. Thus, an oil cleanser makes the process of dirt and makeup removal much easier.
An effective oil cleanser will remove stubborn makeup as well as purify your skin. Moreover, do so without stripping your face and leaving it dry and tight like some traditional foaming and lathering cleansers.
However, if the idea of putting oil on your face brings up images of clogged pores or grease, it might benefit you to note that oil cleansers do not actually do this. In fact, they are suited to every skin type. To get you started, here are the ten best oil cleansers of 2021 you should consider.
Biossance Squalane + Antioxidant Cleansing Oil
Price: $30
This cleansing oil is perfect for those that dislike fragrance in their face products. It's formulated with natural ingredients such as lavender and primrose oil and sugarcane-extracted squalane oil. Also, it is paraben-free.
Tata Harper Nourishing Oil Cleanser
Price: $82
As pricey as this cleanser is, it is worth it. It's formulated with twenty-six botanical ingredients bound to remove any gunk and dissolve makeup while leaving all-natural oils in place. Also, it smells like heaven and leaves your skin healthy.
Avene XeraCalm A.D Lipid-Replenishing Cleansing Oil
Price: $32
Calm any irritated skin with XeraCalm A.D Lipid-Replenishing Cleansing Oil. It's gentle and is highly recommended for those with sensitive skin. Also, we love it as it doubles down as a body cleanser, and you can use it on any visible rashes.
Eve Lom Cleansing Oil Capsules
Price: $75
This cleansing oil is packaged in biodegradable pods that make it easy to use on the face. The pods mean no drop will ever go to waste. Additionally, the packaging contains a unique combination of botanical ingredients keeping your skin in tip-top shape.
Naturopathica Manuka Honey Cleansing Balm
Price: $64
If your face is feeling dry or inflamed, you will want to reach for this balm. It's formulated with unique natural ingredients such as shea butter, honey, and sweet almond oil, to mention a few. You might also be tempted to eat it because it smells delicious.
DHC Deep Cleansing Oil Medium
Price: $21
This cleansing oil by DHC is one of the most raved about in the market for its functionality. The secret ingredient is olive oil which will leave your skin feeling super soft while removing any traces of makeup and impurities. Therefore, we recommend getting this in twos.
Bioderma Atoderm Cleansing Oil
Price: $19.99
Don't be fooled by the price tag, as this cleansing oil works wonders. It's great for those who suffer from sensitive and dry skin and can be used on the entire body. Also, the texture is an excellent mix between oil and gel that will leave your skin supple and hydrated.
Burt's Bees 100% Natural Facial Cleansing Oil
Price: $21.02
Despite this cleanser containing heavy oils such as argan and coconut, it has one of the best lightweight formulas on the market. Therefore, the thin oil will allow you to gently cleanse your face without leaving a greasy residue behind when using this cleanser.
Crude Cleanse
Price: $20
Crude is the first brand in the world to be certified as microbiome friendly, which means this product is fantastic for acne-prone skin. A little goes a long way with the cleanser. You'll only require a few drops to cleanse your entire face and neck easily.
Ogee Liquid Gold Cleansing Oil
Price: $48
This oil can remove the toughest waterproof mascara. Thus, Ogee Liquid Gold is excellent to use as a moisturizing makeup remover and cleansing oil. Also, thanks to its main ingredient, jojoba oil, your skin will look fresh, bright, and feel squeaky clean.