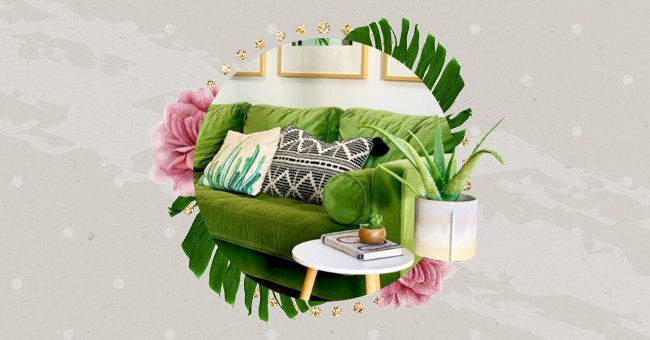 Our Pick: 10 Best Places To Find Affordable Home Decor
Whether spurred on by makeover shows or the tiredness of staring at the same four walls, there is nothing better than well-decorated interiors. However, shopping straight from your Pinterest board right to checkout may leave you rethinking the entire project.
Decor and furniture can cost a pretty penny, so it's better to swap out a few items in a year rather than carrying out an entire project on your own. Moreover, it's best to look for deals and bargains. Consequently, you will not find a better deal than those in affordable shops.
Affordable home decor stores even carry designer-made items at a fair price. Therefore, you get to save money and redecorate while keeping within or under your budget. Better yet, if it's online, you can save yourself a trip to the store. So, let's get to it. Here are ten of the very best places to find affordable home decor online.
QVC
Look no further than the excellent selection at QVC. The brand stocks several eye-catching pieces that can bring a room together. One point to note is that they also have a great selection of faux plants, meaning you can add some depth to your space with minimal effort (especially if being a green thumb is not working out so well).
Society6
When you think of variety next, think Society6. The brand is home to the works of over 300,000 independent artists that the company works with to bring unique pieces to your home. Society 6 offers expertly designed decor straight to your home, from wallpaper to shower curtains, at an affordable price.
HSN
Who said your storage could not be trendy? At HSN, you can find amazon solutions for your storage space to make sure you keep your items in style. However, HSN doesn't stop here. Aside from storage, you can also find high-minded decor pieces with a price tag that is hard to beat.
Burrow
Burrow is here to help you narrow down your selection to give you the best style for your home. If you are in the market for some fantastic throw and pillows, Burrows would be the better option.
More importantly, they section their categories into easy-to-follow bundle design styles. Think Bohemian, Mid Century, and so on. Moreover, the bundles come with one to three throws. This way, you save money with a fantastic deal.
Target
Target is offering you the very best in home decor under Project 52. Under this home collection line, expect to find items crafted by Hearth and Hand, full of Joanna Gaine's signature farmhouse style.
Furthermore, Project 52 is home to stylish and modern items that range anywhere from sleek vases and statement patterned shower curtains and more. Plus, you also have the choicest picking from their lanterns and exquisite tableware.
Amazon
This one you may already know, but it doesn't hurt to remind yourself why Amazon should be your go-to for affordable home decor. It's the shipping, baby. On prime shipping, you get one or two-day free shipping. Moreover, Amazon is also home to in-house brands like Rivet, and they also carry lines such as Jonathan Adler's Now House line.
Walmart
I Didn't see this one coming, did you? Yes, it's true Walmart has a fantastic home decor line under their newest home line. So what exactly can you get? You will find low-priced items from their excellent in-house line MoDern or the celebrity collections on offer at Walmart.
Wayfair
Wayfair has a notoriously wide selection of just about anything your home could want. Think carpets, furniture, rugs, art, planters, storage baskets; the list is endless. However, the shop is super affordable, so do not be afraid to add-to-cart when you are just a bargain away from the best space of your life.
Urban Outfitters
Urban Outfitters is more than a clothing store. The clothing company also sells affordable home decor under the same name. Just like their trendy offerings, the brand offers cool bohemian-inspired designs that will transform your space.
Etsy
This last one is an oldie but a goldie. The online store ranks highest for its handmade items, vintage offerings, and original items. More so, if there is something unique you need that cannot be found anywhere else, trust when we say that you'll find it right here.