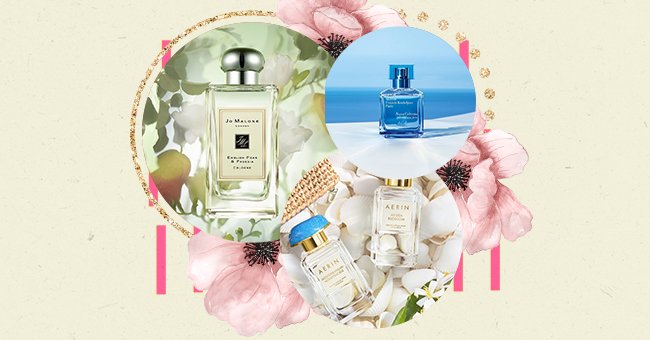 Our Pick: 10 Best Summer Fragrances You Need ASAP
The warmer days are here to stay, and that means aside from refreshing our wardrobes, we might want to change our scent. After all, when days are warmer, heavy scents might not be suitable.
This means swapping out your deep winter musk for something lighter and floral to match the season. Besides, the clothes that represent the season are looser and more lightweight. Plus, a new scent will uplift your mood.
Therefore as you re-energize yourself this summer, go for the citrus and the floral to transport you to a tropical vacation of choice (even if you are sitting at home). So, scroll down for these ten best summer fragrances you need on your vanity, like yesterday.
Maison Francis Kurkdjian Paris Aqua Celestia Cologne forte Eau de Parfum
Price: $225
This is a fantastic unisex cologne that blends well with any gender. Reminiscent of the sea and sky, Francis Kurkdjian perfectly manages to combine jasmine, mimosa, and fresh fruit notes that will keep making you never want to put it down.
Jo Malone London™ English Pear & Freesia Cologne
Price: $72
We love this fragrance as it's the perfect scent to match the summer mood. The main notes are cool white freesia and the summer pear, infused with woodsy patchouli making this scent earthy, wearable, and highly romantic.
Aerin Beauty Mediterranean Honeysuckle & Wild Geranium Eau de Parfum Travel Spray Duo
Price: $50
Drift off to the Mediterranean with this highly addictive scent. It's easy to wear during the day and night, thanks to the sweet honeysuckle, grapefruit, and bergamot that will remind you of the summery coast. We aren't judging if you stock up in two's.
Heretic Florgasm Eau de Parfum
Price: $165
Expect nothing less with this summer fragrance since, as the name says it all. If you love flowers, you will adore the floral ecstasy of this scent. It has ylang-ylang, pimento berry, tuberose, and orange flowers.
Salvatore Ferragamo Giardini di Seta Eau de Parfum
Price: $112
Out of the entire summertime collection, this fragrance stands out the most. It is exceptionally fruity and boasts strong scents such as sakura flower, rhubarb, and the right amount of Madagascar vetiver that makes it extremely warm.
Revlon Reign On Eau de Toilette
Price: $23.65
With Meghan The Stallion as the face of this fragrance, can we safely say that you might be guaranteed a 'Hot Girl Summer?' It has a perfect balance between a slightly sweet and powerful freshness. The scents include eclectic notes such as salty mos and jasmine petals, to mention a few.
Nest Seville Orange Perfume Oil
Price: $98
If you're new to perfume oil, this would be a great scent to begin your journey with. The oil has oranges harvested from Spain and a delicious baobab oil base that seamlessly blends into your skin. It also has notes of cedarwood, grapefruit, and neroli.
Lancome La Vie Est Belle Soleil Cristal Eau de Parfum
Price: $100
This perfume will boost your mood with every spritz. It's made of mandarin oil, coconut, vanilla, and white iris reminiscent of a light, tropical air. Also, the bottle will look super cute on your Instagram feed, so don't feel shy to snap away.
Blu Mediterraneo Chinotto di Liguria Eau de Toilette
Price: $75
With this fragrance, you might feel as though you're sipping champagne amid a summer vacation on the Italian coast. This is because of its potent combination of jasmine and mandarin that gives it that citrusy scent captured in every spritz.
Cartier La Panthère Eau de Parfum Spray
Price: $100
This fragrance makes a bold statement without you doing the talking. It has the perfect balance of musk that is strong and gardenia, which is bold. You might feel unstoppable. Despite this, it's also light enough for everyday use.