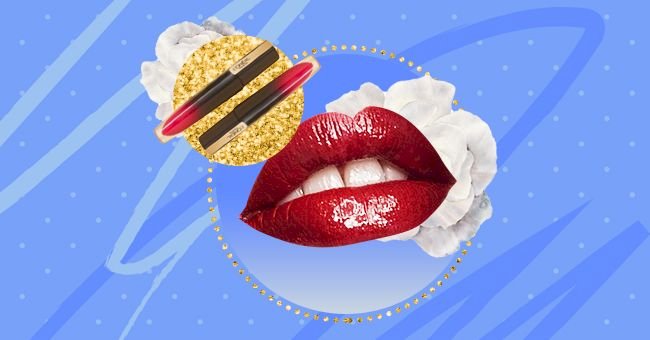 Our Pick: 10 Incredible Lip Stains That Don't Smudge, Bleed Or Budge
You may love a pop of color but don't always go straight for the lipstick. Thankfully lip stains are the perfect in-between.
Color can do a lot for your mood, mainly that pop of color on your lips. When you're not looking for something that relatively as light as a balm but not fully lipstick, a lip stain can be the answer to your questions.
Thanks to the South Korean viral trend, more and more western brands have released noteworthy lip stains that'll not only give you the color but they'll stay right where you put them. Here are ten that we like.
Clarins Water Lip Stain
The formula is non-transferable so it's ideal, to wear even under your mask. It comes in four matte shades that promise to stay in place.
L'Oréal Paris Rouge Signature Matte Lip Stain
L'Oréal Paris Rouge Signature Matte Lip Stain boasts an impressive thirty-seven shades so far, with a little something for every mood. You can also expect many hours of rich pigment from this.
Yves Saint Laurent Vinyl Cream Lip Stain
Intense pigment, intense hydration, intense staying power. There's no wonder this is such a popular choice for a mask-proof, kiss-proof, and all-round life proof lip stain.
Dior Addict Lip Tattoo
"Tattoo" is in the name, so that sounds promising if you're looking for a lip stain that'll stick around for a while. The formula is also very lightweight.
Rare Beauty Lip Souffle Matte Creme
Selena Gomez did something with this beauty line. Many of the products are lauded for the generous pigment. This lip creme is in particular is lightweight, and is offered in various shades
e.l.f. Cosmetics Radiant Gel Lip Stain
Not everyone is into matte, and while it may feel like the go-to choice if you're looking for a tint that won't smudge or budge, this lip stain stands up for itself. It applies sheer and has a hydrating, plumping effect.
Revlon Colorburst Balm Stain
Revlon has offered this amazing stain long before the hype and maintains its status as a drugstore favorite. It's also very moisturizing.
Revlon Kiss Cushion Lip Tint
The formula is infused with coconut for added moisture. Dispense the product by twisting the top into the spongey applicator. It's offered in ten shades.
Benefit Cosmetics Benetint Cheek & Lip Stain
Another highly acclaimed lip stain is this double-duty Benetint from Benefit Cosmetics. It not only proves to be a long-lasting color but a flush for the cheeks too.
Amuse Dew Tint
Amuse's lip tint has a watery, fresh texture. It contains mango extract, apple extract & Vitamin E for intense, long-lasting hydration.