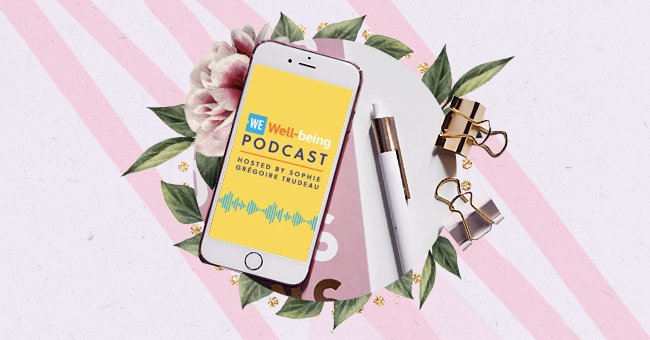 Our Pick: 10 Intriguing Podcasts To Help Pass Time
You'd think after spending more than a year socially distancing that boredom wouldn't affect us anymore. Unfortunately, it still does, and sometimes it feels like there is nothing entertaining to do.
Trying to beat boredom can be a challenging task, especially when you've exhausted most of your options. Watching television is always a fantastic distraction, but that too can get tiring at some point.
Podcasts have been growing in popularity since you can listen to them anywhere and anytime. Take a look at our list of ten intriguing podcasts that will help you beat boredom when you need to.
Every Little Thing
This entertaining podcast covers every little topic you could ever think of. Whether you'd like to know who made the first soup or item of clothing, you will find the conversation starter you need on this podcast show.
WE Well-being Podcast
Canadian first lady Sophie Gregoire Trudeau explores mental health taboos with celebrity guests, experts, and advocates. Sophie has been open about her mental health struggles, and the podcast is just as honest.
This American Life
This Pulitzer Prize-winning podcast has a plethora of exciting episodes that explore various themes weekly. If you are looking for something with a backlog of content that you can start binging, you've found it.
Beautiful Anonymous
Comedian Chris Gethard hosts a podcast where he invites anonymous callers to tell their stories. The hour-long episodes explore human nature and go deep within every caller's fascinating walks of life.
The Trend Reporter
If you want a rundown on the latest beauty, health, style, and pop culture trends, this podcast has you covered. Emmy award winner Maria Schiavocampo uses her journalism skills to cover every trend.
2 Black Girls, 1 Rose
Bachelor nation superfans Natasha Scott and Justine Kay's podcast offers commentary on reality TV shows. Their discussions are honest and not afraid to call out problematic things that happen in the series.
Believed
Lindsey Smith and Kate Wells explore how Larry Nassar established a clean reputation despite hurting many women. The two women interview USA gymnasts and survivors to examine Nassar's crimes.
The Birth Hour
Many women often only portray childbirth as a magical moment without touching on the realities for others. Bryn Huntpalmer interviews women who tell their birth stories in extensive detail every episode.
Why Won't You Date Me?
This hilarious, raunchy, and relatable podcast hosted by the comedic Nicole Byer is pure entertainment. Listen to Nicole, and her guests navigate modern dating and all the apps, DM's, relationship types they come with.
Sooo Many White Guys
Phoebe Robinson hosts this podcast that features mostly non-white and non-male artists in every episode. The conversations on the podcast celebrate marginalized people in the entertainment industry.