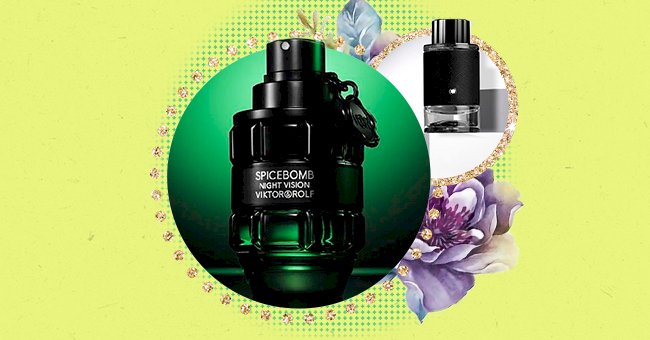 Our Pick: 10 Men's Fragrances Perfect For Spring
The arrival of the spring season is synonymous with a fresh and light fragrance for women and men! Woody, ferns, peppery, spicy, there are many appellations to define a perfume's notes. They must choose each of them with care.
Just like clothes, perfumes change with the seasons. Spring is the ode of rebirth, where everything seems to come to life. The temperatures rise, the buds bloom. Clothing is becoming clearer and lighter, but so are perfumes, and they should!
Indeed, many brands offer the same spring fragrances available in a special edition without the heavy accords. Men are advised not to choose too heavy perfumes such as vanilla or rose, which are not in line with the season.
1. Acqua di Parma Cipresso di Toscana
An energizing fragrance, it envelopes you in a reinvigorating and aromatic wash of freshness. It is inspired by the sunlight, woods, forests, and the picturesque landscape of Tuscany with an exhilarating top note of star anise.
In the heart, sage and lavender combine with sweet and slightly smoky balsamic notes of cypress and pine in the base to create a scent that will make you feel alive! The silence of nature and pleasant well-being are diffused in the background.
2. Montblanc Explorer
Montblanc Explorer is an invitation to a fantastic journey, an irresistible call to adventure. The bottle echoes the two terrestrial hemispheres, recalling the multiple horizons encountered during this expedition. In its background, the Montblanc emblem represents the six glaciers of the highest peaks in Europe.
This unconventional woody aromatic leathery Eau de Parfum reveals an Italian Bergamot with green tones, contrasted by a powerful Vetiver from Haiti and an exclusive Patchouli from Sulawesi.
3. Viktor & Rolf Spicebomb Night Vision
Although it is a nocturnal fragrance, Spicebomb Night Vision relies on several fruity and zesty raw materials' freshness. The idea here is to embody all the ardor and dynamism of the man who carries this essence.
Thus, the freshness of cardamom is enhanced by grapefruit's bitterness and the more tangy facet of mandarin. The apple, meanwhile, brings a greener and crunchier scent to this start. Spicebomb Night Vision, therefore, has lively, fruity, and biting top notes, acting like an icy shiver running through the skin.
4. Tom Ford Costa Azzurra Acqua
Costa Azzura is inspired by the Tom Ford man's nonchalant and unrestrained attitude by marrying the sea air's freshness with the riviera's woody macchia. It encapsulates the smells of breezes and blue sea waters in one scent. The refreshing and saline waves mingle with the warmth of a body in the sun and temper its powerful accords.
An instant wave of freshness where the salt of the sea air mingles with the dunes' woody scent - a crunchy medley of cypress, oak, and aromatic notes. Like the rays of the sun on damp skin, citrus fruits illuminate the pine cone needles at the heart. The amber facets of cistus absolute finally bring this beautiful journey to a close.
5. Armani Code Absolu
This perfume, designed by Antoine Maisondieu of the Givaudan house, focuses on sensuality. Just as elegant as his elders, he has in him a part of indomitable ardor. Armani Code Absolu starts with a fruity and vegetal breath of mandarin and apple.
Its liveliness is then illuminated with orange blossom, a Mediterranean and solar ingredient par excellence. Carrot seed combines with nutmeg and spices its recipe. Armani Code Absolu ends with a more animal and voluptuous base of suede, vanilla, as well as, tonka bean.
6. Gucci Memoire d'une Odeur
Chamomile is the primary raw material of its composition. Here, Mémoire d'une Odeur takes on both carnal and charismatic airs. At first, chamomile is accompanied by another floral breath: that of jasmine from India, a flower widely used in feminine perfumery.
However, its masculine side takes over in a more woody base of cedar and sandalwood. Vanilla and honey, in turn, warm up the whole and make it sweeter. Finally, musk gives it all its animality.
7. Louis Vuitton Météore
The sizzle of spicy mandarin awakens boundless energy. This fragrance arouses fascination in its wake. At once fresh, earthy, and ambery — making the enchantment complete. Infusing elements of sky and Earth, Météore reveals a contemporary elegance that knows no limit.
The scent is fresh-spicy but not the kind of fragrance to overwhelm your senses. However, the fragrance digs into the explorer side in every man who loves to travel. It is light yet robust, fresh but capable of delivering a lasting impact.
8. Dior Sauvage
The top notes offer a sky pure and void of any superficiality. The notes of Reggio di Calabria bergamot rub shoulders with the harshness and scents of Sichuan pepper and pink berries. Then Ambroxan plays with its marine, powerful, and animal tones to offer citrus scents of elemi, powerfully woody and raw vetiver, as well as aromatic pure lavender.
Sauvage by Dior plays on the contrasts and oppositions of today's man to create a fragrance for its destination that sticks to his skin, which surprises him without unsettling him and which surprises as much as it reassures. The Dior man is "Wild," that's for sure, but a tame and elegant savage that's for sure!
9. Maison Margiela Replica
This spray allows you to feel a touch of a stroll on the beach, a pinch of palpitations and adrenaline, an all-inclusive vacation deal under the Caribbean sun. Thanks to bergamot, lemon, and pink pepper, this spray's top notes convince the wearer.
This scent is fresh, exciting, and mysterious at the same time. In the heart, other energies are released: coconut, aquatic notes, heliotrope, and ylang-ylang are a promise of upcoming holidays. This fragrance combines all the components that make life worth living and creates a particularly exquisite and aromatic atmosphere.
10. Gucci Guilty Cologne Pour Homme
Gucci Guilty Pour Homme reveals the wearer's bold and daring character: young, fearless, endowed with impeccable taste. Besides, it is for stylish and brave men who dare a particular lifestyle.
Thanks to the bottle's elegant and fascinating style, the fragrance embodies the young, fearless, and fiery man. This fragrance is a contemporary fern composed of a contrast of sensual and provocative flowers intensified by a woody and textured background.