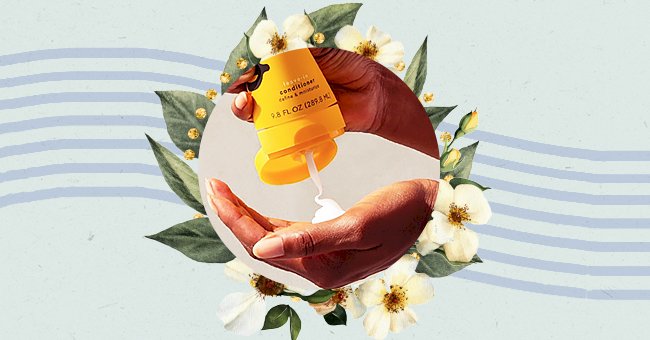 Our Pick: 10 Products Worth Buying At Ulta Beauty
Ulta is known for releasing their most loved offerings. This way, you can tell what many people have been loving and repurchasing time and time again. Therefore, it is no shock that it is at-home hair color kits and skincare essentials. That's how long we have been indoors.
However, at Ulta the limits are literally endless and you may be wondering where to start. They have perfectly curated a wide range of luxury and drugstore options from skincare to hair care essential to choose from.
Therefore, we have curated our own list of items totally worth buying from Ulta. Look out for butt polishes to tattoo liner (we promise it's not as weird as it sounds). So scroll below for our top ten picks of must-haves from Ulta you can pick up right now.
KVD Vegan Beauty Tattoo Liner
KVD does not joke when it comes to their liquid liners. Those bad boys can survive anything. Their liners will not smudge, thus, when it comes to a product that will hold up the whole day, KVD is your girl. The brush tip on this tattoo liner makes the application of cat eyes or winged liner super easy. Furthermore, the color is quite pigmented.
Kinship Naked Papaya Gentle Enzyme Face Cleanser
Whether your skin is dry or just dehydrated from the season, try out this Kinship papaya cleanser. It is deeply hydrating and will smooth out your skin. More so, the papaya enzymes will brighten up your skin tone and while the jojoba and sunflower oils will soothe dry patches. This cleanser gets extra points for its creamy texture.
Too Faced Lip Injection Maximum Plump Extra-Strength Lip Plumper
While lip augmentations are all the rage these days, lip plumping products are still super popular. This aptly named lip plumper is excellent as it immediately will plump up your pout and smooth them. Furthermore, the effect will last you hours, and it also gives a bit of shimmer. Prepare for the tingle.
Truly Buns of Glowry Tighten & Glow Smoothing Butt Polish
So, butt polish, anyone? You heard us right, a butt polish to get your tushie firm, hydrated, plump, and hydrated. This bright pink scrub accomplishes all this with wheat proteins and watermelon extract. However, it is also multi-purpose, so don't be shy to take your product all over your body.
Bondi Boost Hair-Growth Shampoo
We are going to the land down under to refresh our hair. It's perfect for those with colored hair, especially because it is paraben and sulfate-free. More so, this peppermint shampoo will gently cleanse your hair as well as soften it due to its blend of minerals, vitamins, and amino acids.
First Aid Beauty KP Bump Eraser Body Scrub
For those suffering Keratosis Pillaris (rough patches and bumpy skin), please find your way to this daily cleanser from First Aid Beauty. It's a 10% AHA that contains lactic acid and glycolic acid, which will work together to loosen up the skin's top layer and keep your pores clear for a long time.
Madison Reed Radiant Hair Color Kit
It's no secret you've had to space out your salon appointments. However, as much as at-home hair-color kits are all the rage, the Madison Reed kit is perfect due to its attention to detail. Take a selfie and send it to their chatbot for a shade match. Next, use the color kit to keep up with your new growth. Moreover, this kit is very easy to use.
Kylie Skin 3-Step Mini Skin-Care Set
This skin kit from wildly popular reality star Kylie Jenner was launched to much fanfare and intense press. Despite this, the kit actually holds up. If you are on the fence, try out this mini kit and sample the Foaming Face Wash, Vanilla Milk Toner, and Face Moisturizer and see if it suits you.
Ariana Grande R.E.M. Eau de Parfum
Celebrity fragrances are sometimes a hit or miss, however, judging from the fervor on TikTok with the young-ins for this fragrance, this Ariana Grande-backed perfume is definitely a hit. It contains notes of fig, salted caramel, lavender, and sandalwood.
Pattern Leave-In Conditioner
Lastly, we've got this excellent leave-in for those with curly hair. This product is just one out of the many offerings on Pattern's Tracee Ellis Ross-owned line. It boasts lasting hydration in a lightweight formula that smells mighty good that you'll be fluffing your hair every minute.