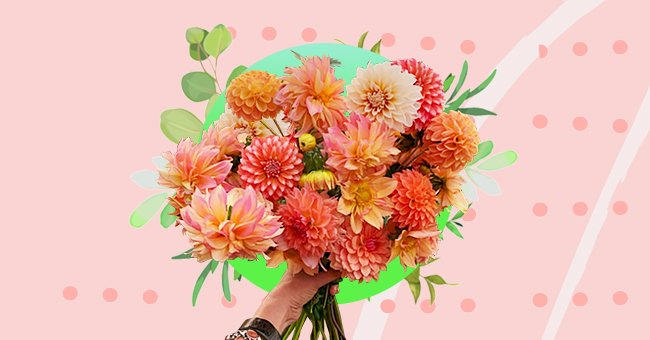 Our Pick: 10 Stunning Flower Arrangements From Instagram
For the people who are nearing the wedding season, or merely looking for some floral-inspired decor for their birthday parties and other special occasions, look no further than this post. Also, Valentine's Day is coming, so you know what to do.
We are heading towards the Spring Season and that calls for decorating our spaces with pretty and scented flower arrangements. Anyone who needs another reason to look to opt for floral designs should count days until it's fourteenth of February for real.
Whether you prefer flowers from your own garden or are in love with purchasing bouquets and flower wreaths from your favorite florist, it's time to blossom and bloom. Next: read our top picks of ten flower arrangements you can find on Instagram.
1.Floral Table Decor
This wooden accent table decorated with flowers forming a linear pattern looks so ethereal. Try it out for your wedding reception dinner.
2.Flowers In A Box
How beautiful is this flower arrangement placed neatly in the wooden box? This one's perfect for your outdoor events.
3.Pretty Peonies
Opt for brightly colored flowers, or try a combination of lighter tones. This mauve-themed peony floral design is a treat for sore eyes.
4.Tulips In A Vessel
Tulips have got to be my favorite flowers. Who can resist those gorgeous petal folds after all?
5.Color Splash
What happens when you bring together richly-colored petal flowers in one vase? It's time to fall in love with all things floral and lovely.
6.Yellow Is The New Everything
Look at this subtle combination of yellow tulips, daffodils and ranunculus flowers as a stunning centerpiece.
7.Fresh From The Garden
If you love all things linked to nature like gardening and flowering, you would know how extraordinary it feels to put together a bouquet yourself. We are in love with these enchanting dahlias.
8.Pretty Poppies
Another epic idea for your centerpieces is to try different designs of vases, and look for flowers which can nicely fit. This poppy and tulip-inspired floral arrangement has our heart.
9.Heart-Shaped Floral Pattern
This one is perfect for paying homage or even striking a love chord or two on Valentine's Day. Put this on your front door and you're already in the spirit of love.
10.Roses Are Forever
You can never go wrong with a rose-inspired floral decor. Pick your favorite colors and set the tone right for your weddings, birthdays and other special events.