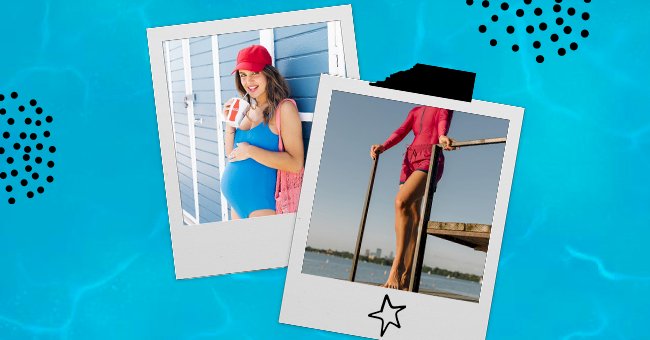 Our Pick: 5 Inclusive Swimwear Brands To Support
While 2020 may have robbed us of a great summer, we can still dream. As the snow melts and spring peeks its head around the corner, we may find ourselves planning for our dream holiday. However, every holiday destination needs an accompanying wardrobe.
Yet, when it comes to swimwear, purchase swimsuits with caution. Many companies advertise a one-size-fits-all that is not, in fact, a fit-all. Moreover, it seems as though swimsuit makers are deadset on providing cute swimwear to one body type.
However, body types are not universal, and neither is taste. Some of us may prefer modesty. Some may like more skin. Additionally, our bodies may be larger in some areas in proportion to another. Therefore, here are five inclusive swimwear brands you can support.
Hatch
Pregnancy is a state of being, not an illness. Hatch is a company that understands just that. Since its launch in 2012, the company has been the cool girl option with its maternity clothing. Their designs are trendy, casual adding some serious style to your baby bump.
Their swimwear line is no different. The brand features colorful swimwear with beautiful accents. In addition, Hatch pays attention to detail, adding support and stretch to keep mamas-to-be at ease and comfortable.
Raq
Raq is for the ladies with ample tata's. As if finding great bras is not already a major hassle, swimsuits for ladies who are heavier up top is a whole mess. Flimsy straps, non-elastic bands, small cup sizes, we can keep going.
Raq focuses on comfortable, sexy, and supportive bikini tops. More specifically, they offer bikini tops for D cups and higher. Also, they provide bikini bottoms, but their bikini tops take the cake for supportive straps and material to keep your chest covered and comfy.
Swimsuits For All
With a name like that, take our money. This brand takes the saying of beach body seriously. Beach bodies are all bodies. You deserve to look and feel comfortable in your skin in any swimsuit. However, plus-size sweeties most times get the short end of the stick.
Swimsuits For All run their sizes from four up to 40. Moreover, they make shopping by body type a breeze, as you can narrow your search down to body shape. They also use models of different body types on their website and collaborate with plus-size influencers.
Andie Swim
We get it. Shopping for swimwear can be an effort in futility. Sometimes you like one aspect of a swimsuit and not another. Maybe you wish this item could look like that, but it does not. It's an uphill task, and it's downright frustrating.
However, Andie Swim brings experts to you. The company's experts help you to meet your perfect swimsuit - like online dating, but with someone's cutting through the fluff for you. Moreover, their pieces are affordable yet super luxe and run from XS to XXXL.
Summersalt
This eco-friendly brand launched in 2017 as a swimwear line but has since expanded to include a range of incredible loungewear, sleepwear and clothing options. With their signature color blocking style, Summersalt offers a wide array of swimsuits.
However, the brand also caters to those wishing for more modest options in their swimwear. Look out for their swim tunics, rash guards, high necked swimsuits as well as swimming shorts. Rest assured, at Summersalt, there is something for everyone.