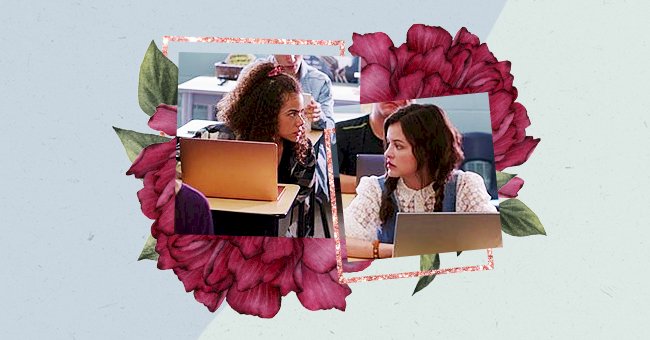 Our Pick: 5 Most Memorable 'Ginny And Georgia' Moments
Out of all the Netflix shows we binge over the weekend, few make a lasting impression. 'Ginny And Georgia' is one of those that stick and not because of the infamous Taylor Swift comment.
'Ginny & Georgia' is a series that follows the lives of 15-year-old Ginny and her 30-year-old mom, Georgia. In the show, we see the characters deal with some complex issues and some fun as well.
'Ginny And Georgia' recently gained attention for a line that Taylor Swift took offense to. However, we wanted to share five memorable moments from the show that proves it may still be worth watching.
Ginny's First Day In AP English
We have all had an experience with at least one bigoted prick before, but hopefully, it wasn't at school. For those who did have uncomfortable moments with unpleasant teachers, you'll understand why Ginny is a hero.
On her first day in AP English class, Ginny owns the teacher who undermines her capabilities. Ginny effectively calls him out and makes a point to get more diverse writers included in the syllabus. Boss move.
Halloween Night
We love the classic Halloween outfit reveal moment that every other show seems to feature. Nothing can beat when we realized that Ginny and her squad dressed up as different versions of Britney Spears.
The four girls perfectly executed their 2000s Britney-inspired outfits, which is surprising for their age. Also, how could we forget Max's outfit change to Britney's unforgettable 2001 VMA's snake performance ensemble?
The Sophomore Sleepover
This may not be a moment exactly, but the concept of a sophomore sleepover is fantastic! In the show, Ginny's girl gang showed off their matching PJs, creating a moment we wish we had in high school.
Each girl wore a top with their initials printed on it, creating their squad name 'MANG.' If the matching sets aren't enough to convince you, you can't deny that spending the night with friends at school is pretty cool.
Ginny's Song
When you're 15, you can't imagine anything more romantic than being serenaded in front of everyone. The show took advantage of their teen love interest storyline and created a romantic battle of the band's moment.
It was also fascinating to see how Ginny's friends hilariously teased and reacted to that sweet moment. In addition to getting a lovely song dedicated to her, Ginny also went viral from the moment, so that's a plus.
Every Time Max Spoke
Ginny and Georgia may have been the stars of the show, but Max was easily the fan-favorite. Apart from being a gay icon for the entire first season, she is also one of the most infectious balls of energy on the show.
Max backs Ginny up at their first AP English class together and then speed talks her way into the friendship. She is also the queen of dramatic yet relatable responses, so we suggest you keep an eye on her.