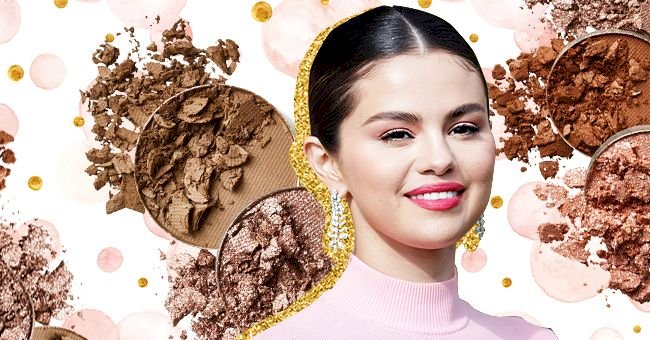 Our Pick: 5 Products We Love From Selena Gomez's Makeup Brand 'Rare Beauty'
When I heard that Selena Gomez was ready to use her brand to kick unrealistic beauty standards out the door, I knew the products would be right up my alley. ​Needless to say, my first impressions were correct.
As a makeup artist, my goal when crafting a look is never to change but rather to emphasize natural beauty. So makeup that is "made to feel good in, without hiding what makes you unique" always has a space in my kit.
Rare Beauty has managed to live up to my expectations. In particular, these five incredibly formulated have my seal of approval.
1. Soft Pinch Liquid Blush No. Joy
The Soft Pinch Liquid Blush in Joy is a weightless liquid blush is a stunning and versatile peachy tone perfect for everyday looks. The long-lasting formula is an added bonus, especially on hot summer days.
The reason I love it is because of the buildability of the blush as this makes it customisable for every skin tone. It is the perfect product to easily create a soft, healthy flush and even comes in both a matte and dewy options.
2. With Gratitude Dewy Lip Balm No. Compliment
As a big fan of the " my lips but better" look, lip balms with a hint of color are always welcome in my kit. However, this one stands apart from the rest.
The hydrating and dewy formula leans more towards a non-sticky gloss. Combined with the buildable nature of the color, this is the perfect product to use when trying to take your daytime work look to night-time chic.
3. Brow Harmony Pencil And Gel
Brows frame your face, so using the right products to tame them is imperative. Unfortunately, finding good brow product can be difficult and expensive.
However, the triangular-shaped retractable brow pencil is the perfect tool to create natural hair-like strokes. My favorite part is that it comes with a brow gel that already matches the tone of the pencil so you can set and define your brows without needing multiple different items.
4. Perfect Strokes Matte Liquid Liner
The most common question people ask me is "how do I create perfect sharp wings?" And my answer is almost always "get a good liner pen."
I then follow my response with recommendations of what I consider good liners. Recently, I find mysef recommending the Rare Beauty liner more and more because its easy-glide, waterproof formula combined with their 1000 bristle brush ensures precise and easy application.
5. Lip Soufflé Matte Lip Cream No. Brave
This unusual but extremely flattering muted terracotta color is the perfect lippie for an eye-catching but natural look. The air-whipped lip cream feels comfortable to wear and boasts a rich melted-in color.
While liquid lipsticks are great for longevity, they're often drying and thus not my favorite option to use both on myself and on clients. However, I find this formula extremely nourishing and hydrating.