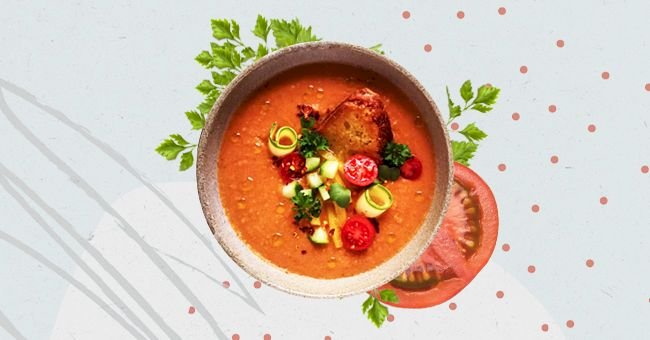 Our Pick: 5 Soups From Around The World To Whet Your Tastebuds
Soup is universal. Not only is it flavorful, but it also provides comfort on the days we need a pick-me-up. Thus it is our best friend. Who else can make a brief appearance when we need warmth from the chill (lovers excluded).
However, every culture has a different version of soup made up of unique ingredients and flavors. This is great because you can only eat potato and leek soup enough times before the boredom sets in.
Therefore, for those experiencing colder weather or sick days and wishing to turn to soup, this article is just for you. Here are five soups from around the world guaranteed to provide you with the comfort you need.
Enjoy some Bouillabaisse in France
This fancy-sounding stew comes from the coastal city of Marseille in France. It sets itself apart by bringing out classic Mediterranean flavors. If you would like to indulge in the most authentic version, ensure it has a mix of four different types of seafood.
The soup includes saffron, olive oil, fennel, garlic, and tomatoes blended with different types of fish, including monkfish and crab. It is then slow-cooked on a low flame for hours to infuse the flavors. A taste of this soup will leave you begging for more.
Eat Spain's Gazpacho On A Hot Summer Day
Cold soup, anyone? If you're a lover of cold soup, Gazpacho is your next go-to. Originating from Andalusia's southern coast in Spain, the soup was served cold, intended to cool people down after a hot summer day.
Also, not only is Gazpacho healthy but also super delicious. It has a blend of tomatoes, cucumbers, garlic, and olive oil. A bonus, the soup also has a handful of breadcrumbs for added texture. Do yourself a favor and have this instead of ice cream on a hot day.
Indulge in Menudo from Mexico
If you're tired of ordinary box soup when hungover, Menudo is for you. This delicious soup is made from tripe and hominy, making it essential for hangover cures. It is slow-cooked with vegetables and topped off with chili for a signature Mexican taste.
If you enjoy Menudo, feel free to reach for it when in need of comfort food. Beyond hangover cures, this soup is also a wedding delicacy. Menudo will leave all the wedding guests satisfied since it's cooked in a large pot.
Enjoy the Popular Banga Soup From Nigeria
This soup takes seafood to the next level. Banga soup has a distinguished flavor since palm tree oil is used for cooking the dish. The oil perfectly complements the soup's base ingredients fresh catfish, beef, and dried seafood.
What also gives Banga soup flavor is the popular Banga spice blend used when cooking the dish. The spice blend is so popular that it is sold in packets in Nigerian shops. Get yourself the spice blend to easily make this comfort of your own home.
Scoff Down Cock-a-Leekie From Scotland
We, too, blushed at the name, but if you need some warmth, try this one out. Cock-a-Leekie is Scotland's take on chicken noodle soup. The soup is made from delicious chicken stock and leek that will leave you reaching for more.
The Twist? The soup is thickened with barley, rice, or potatoes, making it one of the most filling soups. Be a little extra and finish it off with prunes for more exciting flavors. Try it out and thank us later.