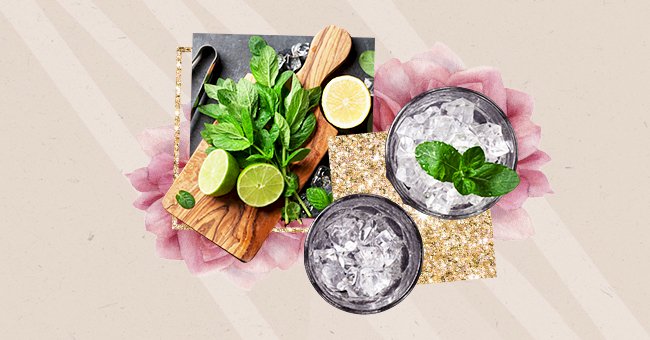 Our Pick: 5 Spring Inspired Cocktail Recipes
You don't need to be a mixologist to enjoy cocktails at home; you need the perfect recipe. With fresh and fruity flavors, these cocktails are sure to cool you down this spring!
It's now time to switch out all those hot drinks for something chilled because spring is here! Every occasion is made special with a signature cocktail, and there's no better time to experiment with flavors than Easter!
With the vaccine roll out you don't want to be under-prepared for your next dinner party, a sweet way to get everyone tipsy and spilling the tea! So grab your shaker and get mixing on these recipes!
1 White Rabbit Cocktail
A cocktail that is candy flavored puts a dessert twist on cocktails that can make a great addition to an elegant event. It's a vanilla and lemon curd-infused cocktail paired with Amaretto and gin. The edible flowers on the top give it a compelling look; this recipe has got to be at the top of your list!
2 Cherry Blossomtini
Honoring the great flower that signals spring is finally here with a cosmo twist, a Cherry Blossomtini is an excellent addition to your spring bar! This recipe stays faithful to the cranberry juice, which gives the martini that beautiful blossom tinge in the spirit of spring! Serve this light and fruity cocktail at your next casual or elegant get-together; it's sure to be a hit!
3 The Honey Rose Margarita
Who doesn't love a margarita? It might be the best way tequila goes down! And with a little bit of rose petal garnish, you can turn this classic cocktail into a beautiful spring-themed drink!
4 Reposado Old-Fashioned
Using fruits of cherries, nectarines, agave, and topped with Reposado tequila elevates an Old-Fashioned to something a bit more fun! The tequila stays pure and isn't muddled with a mixer as in a regular cocktail, making it a perfect drink for you to nurse throughout the night.
5 Mint Julep
Why go crazy and replace a classic when the classic is perfect as is! An ideal combination of Bourbon, syrup, and a fresh hit of mint makes this traditional drink. If you're into a low effort but maximum flavor drink, this is the drink to cool you down on a warm spring evening!