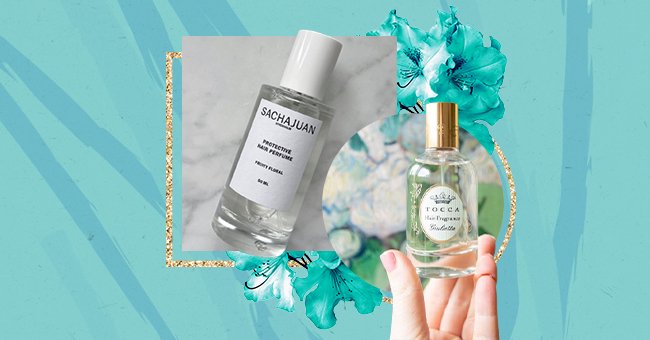 Our Pick: Best Hair Perfumes For Summer
Frolicking about in the summer with your popsicle in hand. Don't forget your flirty dress while picnicking with your friends or your boo. And, of course, the perfect summer day is made complete with a lingering scent fit for the season.
Wash days are especially rewarding when you or anyone around you catches a whiff of the lovely smell of conditioner. But you can have that gorgeous smelling hair, on the day of the week, all day long with a hair perfume.
Now you might think that you could just take your regular, everyday perfume and spritz it all over, but hair perfumes are specifically formulated to work for hair. Regular perfumes generally have more alcohol in them, which you might want to avoid putting in your hair as they can be drying. On the other hand, hair perfumes are typically formulated with ingredients that not only make your hair smell delightful but also promote hydrated, shiny, and healthy-looking hair.
Byredo Mojave Ghost
Like the Eau de parfum, the hair perfume contains ambrette, which gives the deep amber scent. It also has pleasant woody and floral notes.
Gucci Bloom Hair Mist
The Gucci Bloom hair mist is similar to the iconic fragrance. The mists are delightfully floral and youthful, and this hair perfume is perfect for everyday use but does fade as hours go by.
Tocca Giulietta Hair Fragrance
This fragrance combines the special blend of moisturizing oils to promote healthy-looking, shiny hair for a light and refreshing scent. The fragrance is an invigorating blend of pink tulip, green apple, and amber.
Huda Beauty Kayali Déjà Vu White Flower Hair Mist
This hair mist doesn't contain alcohols which can dry your hair and make it susceptible to breakage. The scent has a subtle sweet smell with floral notes like gardenia, tuberose with warm vanilla.
Percy & Reed A Walk In The Rain Shine & Fragrance Mist
Not so much the smell of rain as the name would suggest but just as charmingly refreshing. The crisp, clean scent has floral notes blended with a woody base.
Herbivore Botanicals Rose Hair Perfume Mist
This hair from Herbivore Botanicals is simple yet effective. The delicate, soft, fragrant jasmine scent requires just a few spritzes in the hair, and just like that, you've got an instant mood boost.
Sachajuan Protective Hair Perfume
This hair perfume is a lot more than just a lovely fragrance for hair, but the commitment to promoting healthy hair is of high priority with this one. It protects your hair from UV rays while also adding extra shine. Not to mention, the aromatic blend of white musk, cedarwood, apple, peach, and rose smells divine.
Show Beauty Decadence Hair Fragrance
This dreamy hair fragrance is infused with rose water, coconut milk, and Madagascar vanilla. It also works to protect your hair and keep it looking at its best.
Tom Ford Black Orchid Hair Mist
Tom Ford's hair mist smells similar to their signature scent, Black Orchid, including the recognizable, rich sweet, spicy blend.
Dior Miss Dior Parfum Hair Mist
This is a hair mist that sticks to your hair to give you a subtle, long-lasting, floral smell. The scent is very rosy and subtly musky.