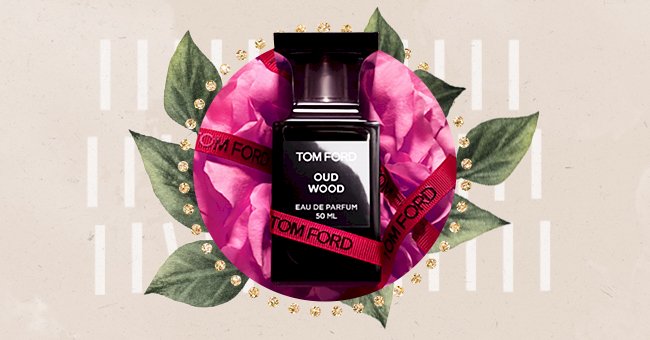 Our Pick: The Top 10 Most Complimented Perfumes
Choosing a perfume is complex! The choice is often too vast, and after two or three tries, one is already confused. Perfume is an essential beauty accessory for both men and women, which has multiple functions.
First of all, it serves to perfect an outfit and thus harmonizes with your clothing style. At the same time, it appears to be a sort of olfactory signature. It reveals your personality to the world and supports certain aspects of your temperament.
Finally, it can also be a real asset of seduction. It can be used to charm or to bewitch your partner. However, for the perfume to have its small effect, it is still necessary to know how to choose it.
1. Jo Malone London Yellow Hibiscus
This is a fragrance that perfectly welcomes spring. It consists of a light, summer floral fragrance with a delicate, powdery base. The brand takes its inspiration from the Hawaiian tropical hibiscus flower.
You cannot distill the hibiscus' scent, so this is very much the perfumer's interpretation of how it would smell. The hibiscus fragrance is topped off with a slice of lime.
2. Maja Nije Nordic Cedar
The fragrance has an opening of fresh notes of cardamom that is animated and spicy. It gradually balances out in earthy tones of patchouli and cedarwood. Soft musk and notes of amber are at the core in this feral but warm and piquant fragrance.
It is utterly addicting and a beautiful, simple but complex fragrance. It's cool and warm at the same time and can be worn any time of the day and year for any occasion.
3. Ariana Grande R.E.M
This is a dreamy fragrance by Ariana Grande. R.E.M. has a way of drawing you in with its cosmic blend of juicy fig and warm salted caramel, an intergalactic dream of power and femininity.
Lavender essence takes you to dreamy new heights while sparkling pear blossom explodes like a supernova in the night sky. Intoxicating musk wrapped with sandalwood creates the perfect ending to your unforgettable journey.
4. Frederic Malle Portrait Of A Lady
Portrait Of A Lady is a phenomenal unisex perfume and one of those fragrances that every time you wear, it would smell different on you, and you get to detect other notes.
The opening is sort of sharp with a mature rose and patchouli note that dries down to an incense-type scent; then it goes on to become fruity, earthy vanilla.
5. Santal 33
This is known as the haute couture of the fragrance industry. Santal 33 has been known for its intoxicating aroma of leathery, musky, spicy notes that make it addictive.
It has enough sensuality to intoxicate any man or woman. With notes of cardamom, violet, iris, and ambrox with warm depths of musks and leather, this rich scent lingers beautifully on the skin.
6. Byredo Bibliothéque
The thing about byredo is that the fragrance lasts all day and more. It opens with a burst of peach and plum but balanced with a controlled, gently powdery violet heart that exudes the weathered book pages' quiet sweetness.
Smooth, worn leather and crackling patchouli further the scent's evocation of a wood-walled study lined with first editions, a well-loved easy chair, a touch of vanilla conjuring a glass of excellent brandy on the side table.
7. Kimberly New York Artsy
This is a handmade floral fruity gourmand, which is as sweet as a romantic day at the museum. Sandalwood and crushed violet melt into marshmallow fluff and red candied apple.
It is made using a proprietary blend of the most refined organic essential oils and vitamin-rich solvents. Incredibly long-lasting and unapologetically creative!
8. Mugler Angel
Angel was born out of a dream but is wilder than dreams. It is for the woman who dares to live up to her dreams. She is confident, seductive, and fascinates those who cross her path.
Power and pleasure are her ultra-femininity as a signature. This woman makes her dreams a reality between heaven and earth and is a force to be reckoned with.
9. Donna Karan Cashmere
A sumptuous caress of luxury, the cashmere mist is an intoxicating sheer floral fragrance inspired by how cashmere feels upon a woman's skin. It combines the essences of lily of the valley, Moroccan jasmine, and the freshness of bergamot against a background of musk, sandalwood, and amber.
It's a soft scent that sensually seduces the senses. Being crafted with a high concentration of essences, it is the perfect, lasting indulgence for all-day wear.
10. Tom Ford Oud Wood
Cardamom and exotic rosewood give way to a smokey blend of vetiver, rare oud wood, and sandalwood. Amber and tonka bean contribute to its warmth and sensuality infused with oud wood's rare and distinct scent.
Oud Wood rare, exotic, and distinctive and is often burned in incense-filled temples. It envelops you in rare oud, cardamom, and exotic spices.