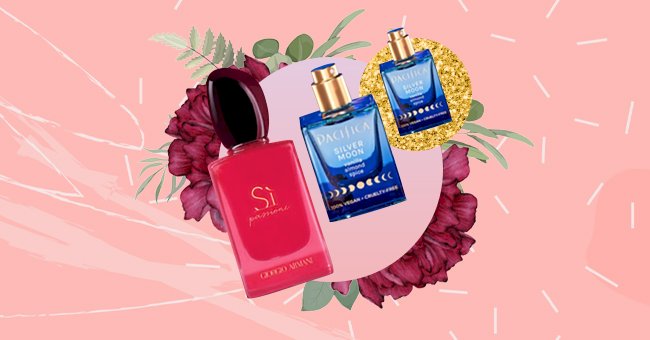 Our Pick: Fragrances To Add To Your Spring Collection This Year
Winters will soon subside, making way for the season when everything is in full bloom, and clean floral scents are all the rage. However, this year, there's room for subtle hints of musk and vanilla too, so get ready to smell your favorite fragrances - in a bottle.
With the onset of February, there's that much needed hype for Valentine's Day, so rose scents are always welcomed. But there are also other sweet and sultry scents to choose from - floral or not, and choosing the one that is just for you can be very intimidating.
Spring season arrives with quite the pomp and show, and that's why perfume masters spend considerable time enclosing heavenly fragrance in a bottle for us. From Killian Love Don't Be Shy Extreme's Bulgarian Rose note to Pacifica Silver Moon's subtle vanilla scent, these are the ten fragrances encapsulated with the inimitable spring love.
1.Michael Kors Gorgeous! Eau De Parfum
Price: $120 for 3.4 oz
The Michael Kors Gorgeous is a bold floral woody fragrance that embodies the true and confident female spirit. It is infused with smoky tobacco accord and a powerful hint of wood - a perfect combination of optimism and ease.
2.Pacifica Silver Moon Spray Perfume
Price: $21.99
The Pacifica Silver Moon Perfume is accompanied by a dreamy, cosmic vibe of the crescent moon. It contains a blend of vanilla, and subtle notes of almond, vanilla and spice. Rest assured, this is your magic bottle denoting shift, change and power.
3.Killian Love Don't Be Shy Extreme Eau De Parfum
Price: $275
The Killian Love Don't Be Shy is infused with an overdose of Bulgarian rose perfume notes, neroli, orange blossom, rose and marshmallow. The iconic scent is such that it will surely leave a mark and seduce you with its charm.
4.Marc Jacobs Daisy Eau So Fresh Spring Eau De Toilette Spray
Price: $100
Marc Jacobs Daisy Eau So Fresh is a vibrant and uplifting fresh scent that is enclosed with the airy essence of nature and carefree vibes of spring. This comforting scent comes with notes of green tea blossom, matcha and a bright burst of pink pepper.
5.Parfums De Marly Delina La Rosée Fragrance
Price: $295
Delina La Rosee is a poetic bouquet comprising the essence of Turkish rose and transparent flowers. It is infused with notes of pear, which are paired with subtle hints of soft musk and sandalwood. This floral scent comes in an appeasing soft frosted bottle.
6.KKW Fragrance KKW Hearts Rose Gold Eau De Toilette
Price: $30
The KKW Hearts Rose Gold are love-themed heart-shaped bouquets, enriched with silk peony, pink peppercorns and a bright burst of lemon pear water. With this textured floral bouquet heart, it's time to take the matters of your heart in your hands.
7.Viktor & Rolf Flowerbomb
Price: $165 for 3.4 oz
The Viktor & Rolf Flowerbomb comes from the warm and spicy fragrance fraternity and is infused with key notes of jasmine, orange blossom and patchouli. The flowerbomb is an intoxicating perfume with bursts of vanilla, jasmine, cattleya and rose.
8.Dior Miss Dior Rose N'Roses Eau De Toilette
Price: $85
Miss Dior Rose N'Roses is a classic floral fragrance, filled with an abundance of grasse rose absolute, Italian mandarin and white musk accord. This vibrant and lively perfume comes enclosed in an iconic Miss Dior bottle with the signature Miss Dior bow to represent femininity.
9.Kate Spade New York Eau De Parfum
Price: $95
The Kate Spade New York Eau De Parfum is a joyful, sensual and lively fragrance embodying the true spirit of femininity. It is enriched with a burst of floral and fruity scents, including wild strawberry, rose and freesia, which work their magic to enhance your body's chemistry.
10.Armani BeautySi Passione Intense Eau De Parfum
Price: $81
The Armani BeautySi Passione is a fruity floral scent that contains key notes of blackcurrant nectar, jasmine absolute and patchouli. This intense floral fragrance comes in a vibrant red lacquering that fades from the bottom to the top of the bottle and the iconic Si Passione black cap.