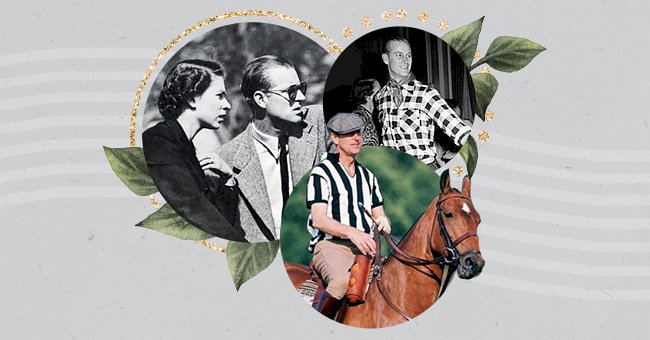 Our Pick: Prince Philip's Best Style Moments Over The Years
The Duke of Edinburgh gave us seven decades worth of distinct style and unmatched fashion. There was hardly a moment when he wasn't well-dressed, always inspiring the world with his sartorial style.
Prince Philip passed away on April 9, 2021, at the age of 99. He was the longest-serving consort of a reigning British monarch and the longest-lived male member of the British royal family.
As we fondly remember The Duke of Edinburgh's legacy, it would help to take a look back at his most dashing moments. Here, we celebrate Prince Philip through his iconic style and understated fashion sense over the years.
Engagement Announcement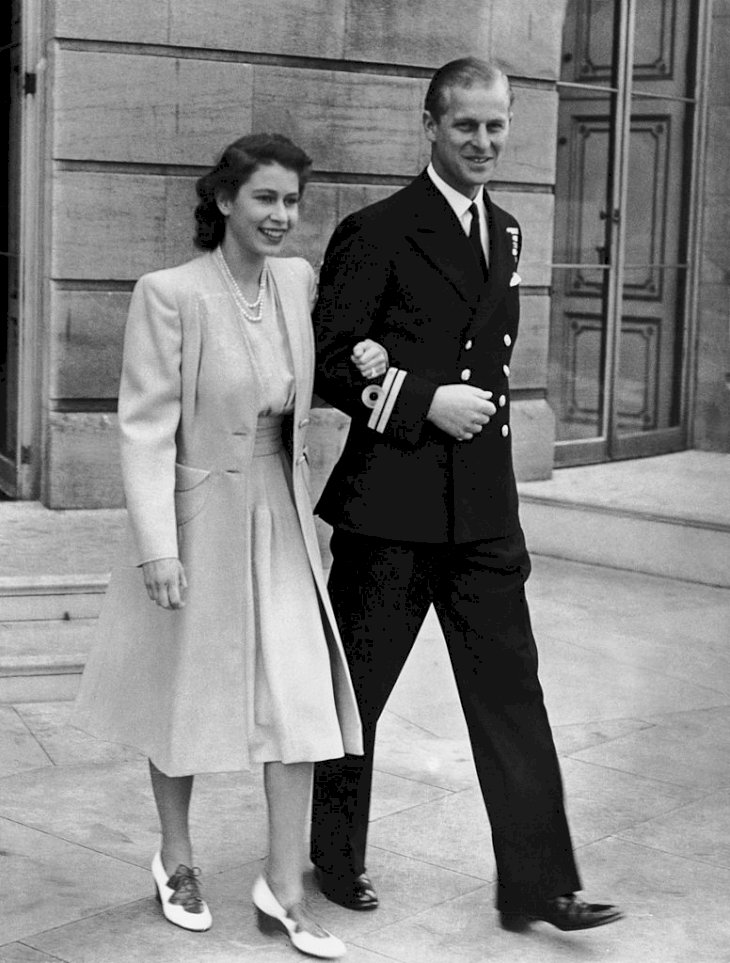 Getty Images
The Royal Fiancees were spotted for the first time after their engagement announcement in 1947. Prince Philip wore his naval uniform as he walked with Princess Elizabeth, arm in arm.
At The Royal Wedding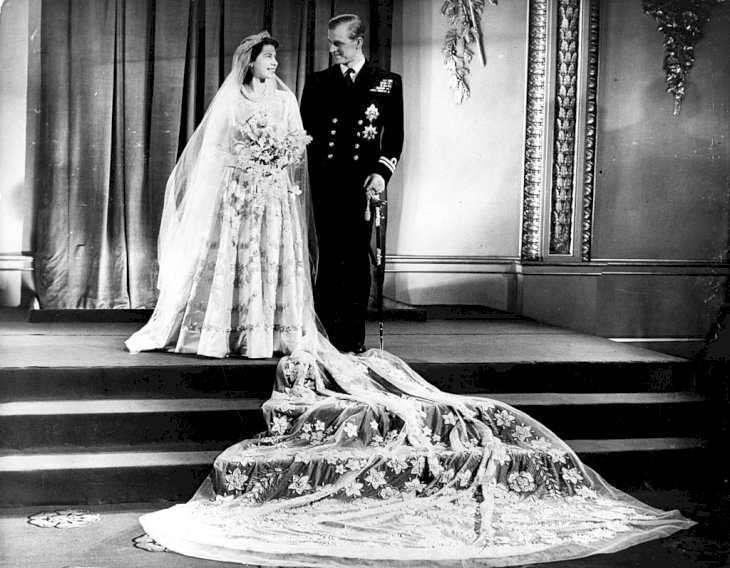 Getty Images
Prince Philip and Princess Elizabeth tied the knot in November 1947. The newly-wed royal couple looked stunning, with Prince Philip opting for his naval uniform once again to mark the big day celebrations.
Royal Honeymoon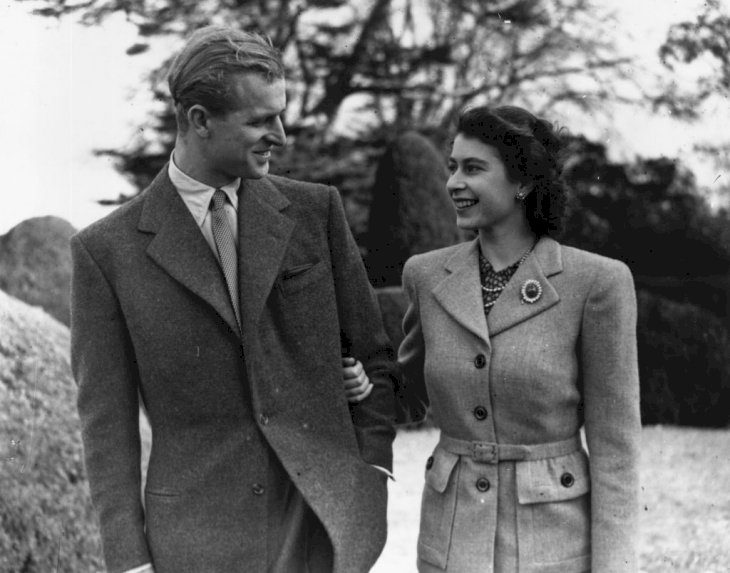 Getty Images
The wedded royal couple spent their first honeymoon at Broadlands, Romsey, Hampshire. Prince Philip and Princess Elizabeth shared a candid moment while walking, with The Duke of Edinburgh looking dashing in his warm coat.
At The Rome Polo Club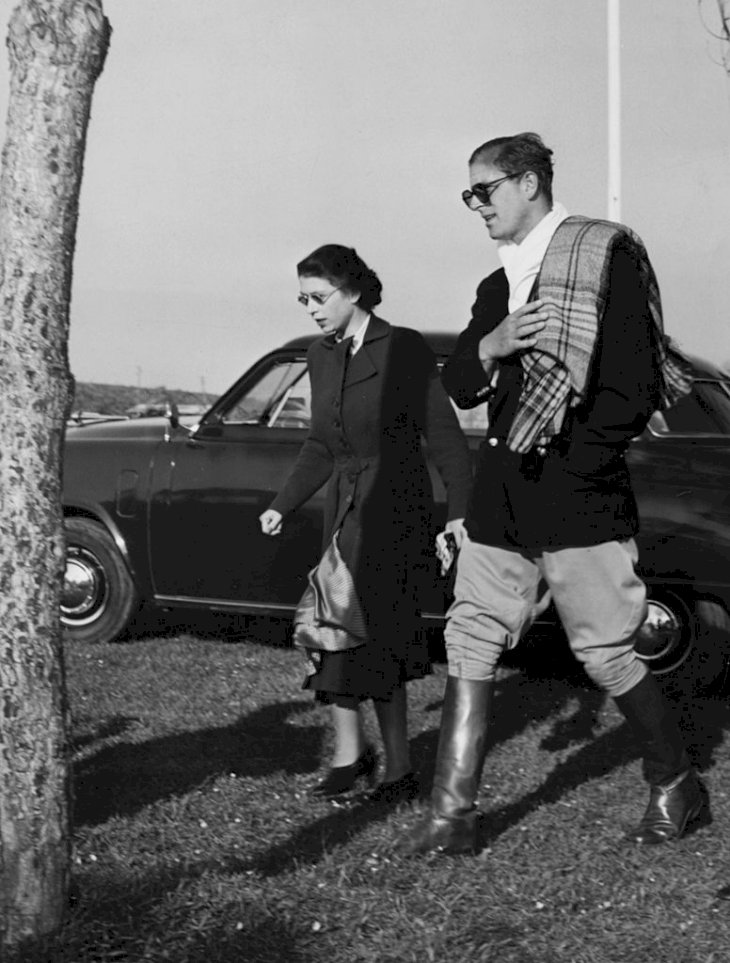 Getty Images
Queen Elizabeth and The Duke of Edinburgh were spotted leaving the Rome Polo Club grounds after the Duke's match with the Malta Naval Polo Team in April 1951. The royal couple matched each other's style wearing classy shades and chic overcoats.
Square Dancing In Ottawa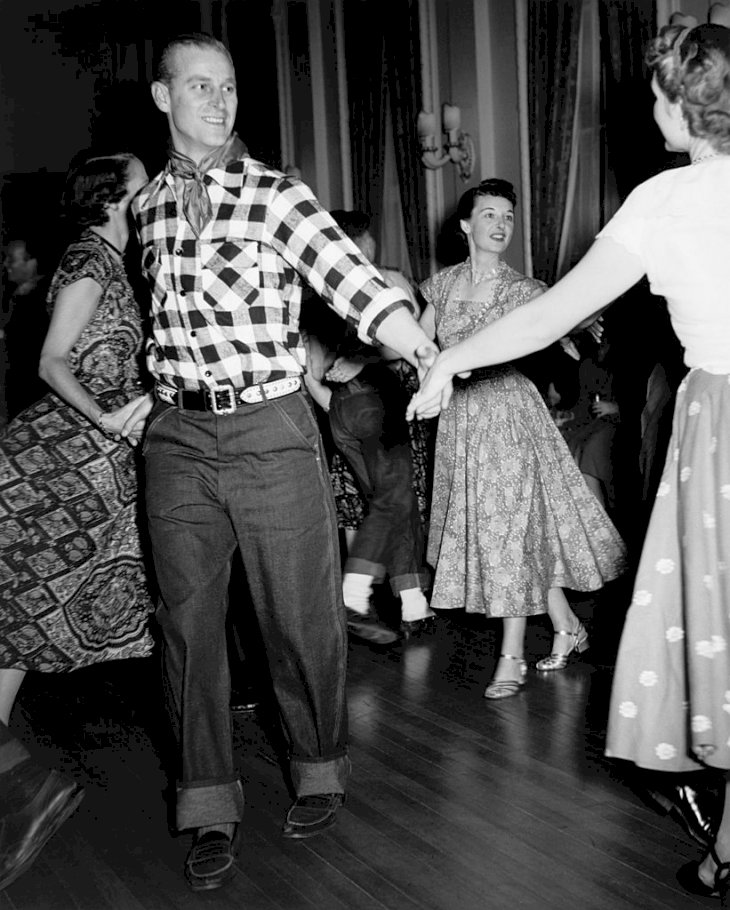 Getty Images
The Duke of Edinburgh enjoyed an old-fashioned hoedown organized in the royal couple's honor at Rideau Hall, Ottawa, Canada, in 1951. His Royal Highness looked candid in his checkered shirt and pants.
Inspecting A Guard Of Honor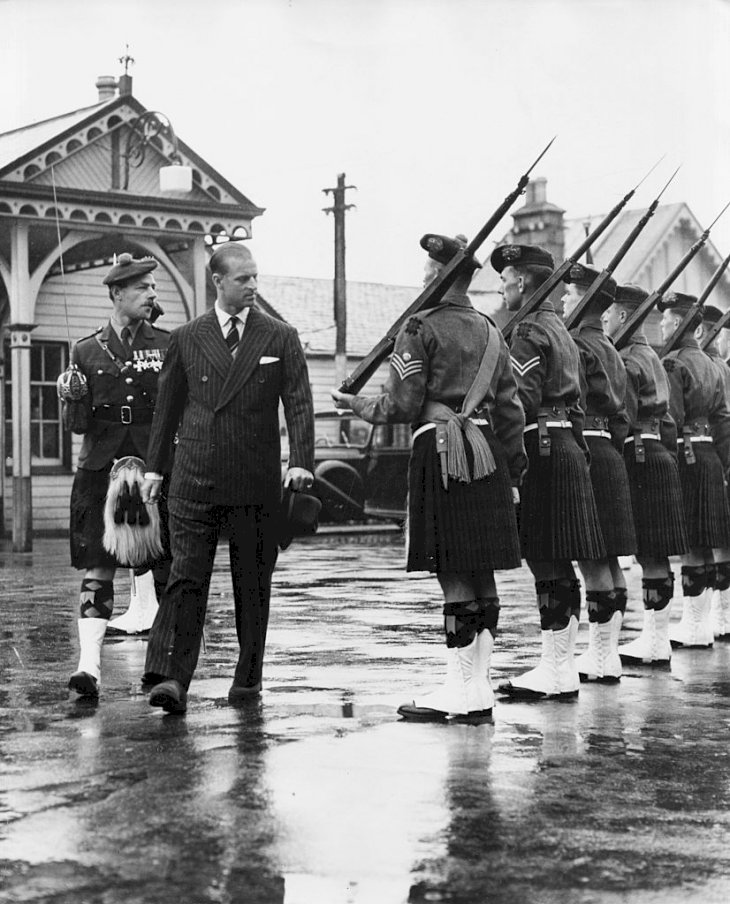 Getty Images
Prince Philip wore a pinstripe suit while inspecting a Guard of Honor of the 2nd Battalion Black Watch at Ballater Station on the way to Balmoral, Scotland, in 1952.
Olympic Horse Trials, Badminton
Getty Images
Prince Philip was a welcome sight for sore eyes in his classy coat and shades while watching the Olympic Horse Trials at Badminton in 1952. Being a man of details, the slim tie and pocket square were hard to miss.
The Duke Of Edinburgh Portrait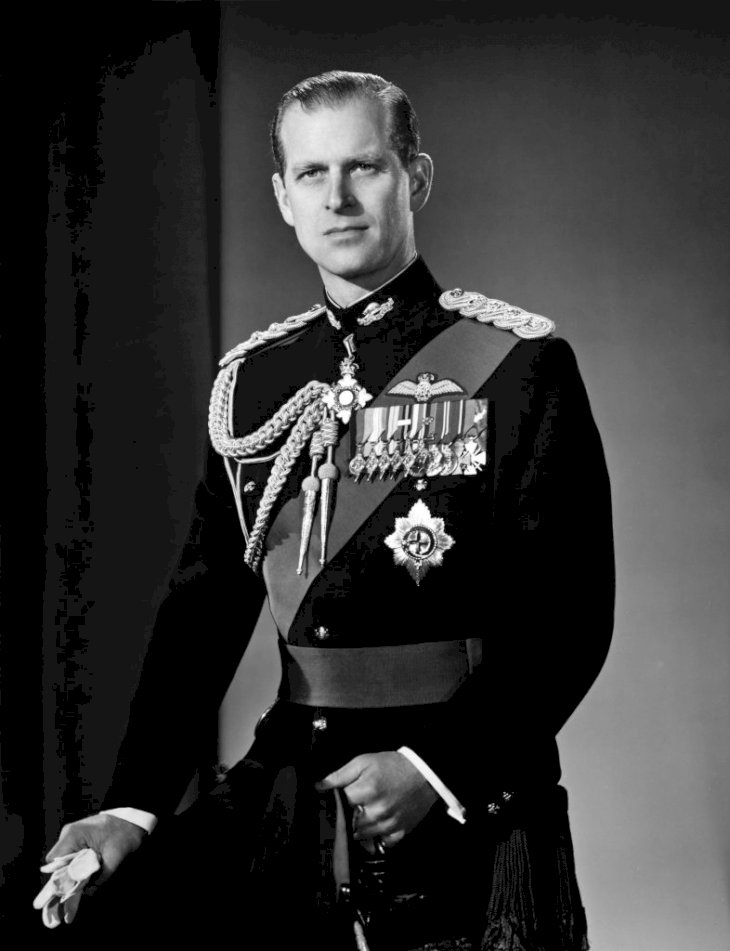 Getty Images
His Royal Highness posed for an iconic portrait at Buckingham Palace in December 1958. The Duke of Edinburgh chose his military uniform for the occasion, decorated with various laurels and titles he'd won over time.
Trooping Of The Color, 1963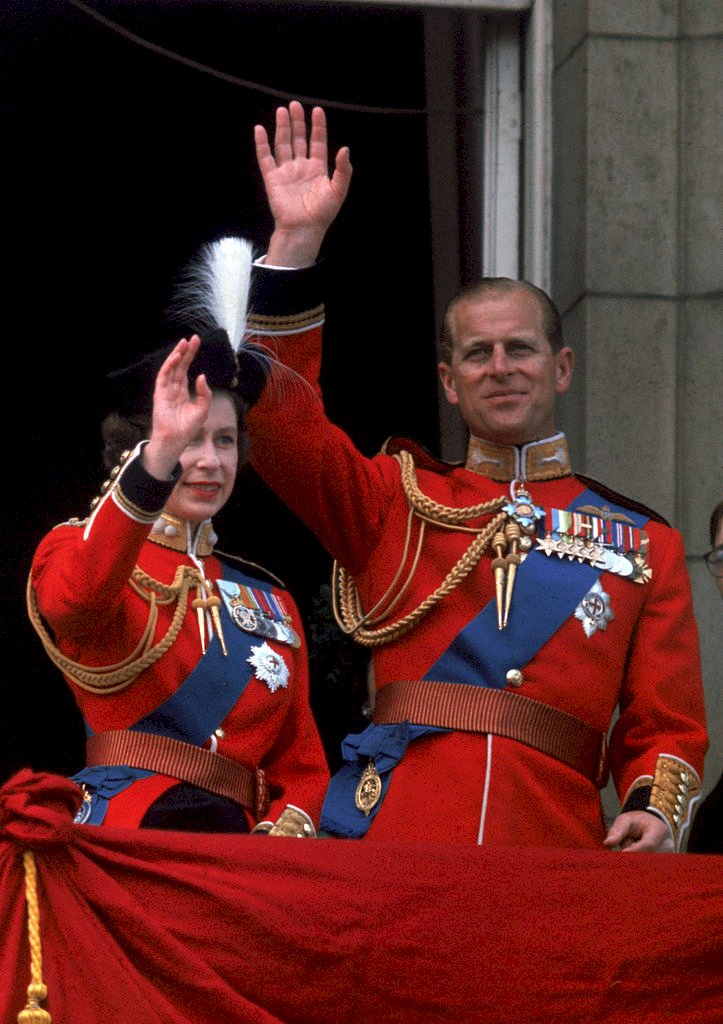 Getty Images
The Duke of Edinburgh and Queen Elizabeth waved from Buckingham Palace's balcony after the Trooping of the Color Ceremony, 1963. Prince Philip was seen wearing the uniform of the Colonel of the Grenadier Guards.
Playing Polo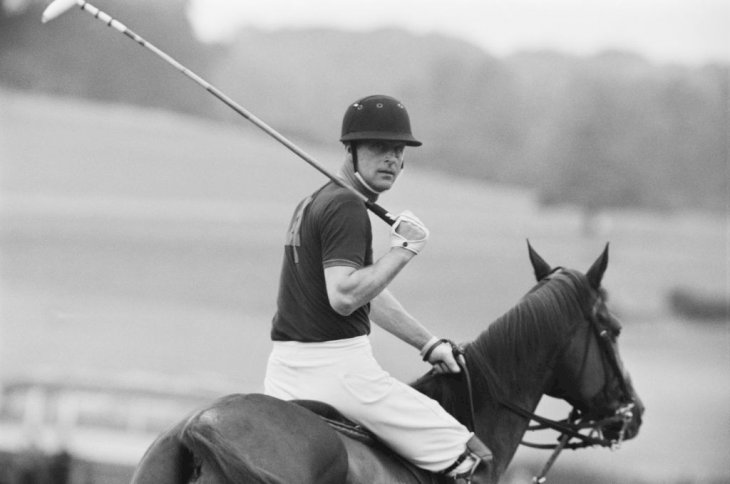 Getty Images
His Royal Highness was fond of watching and playing sports. He was spotted playing polo at Windsor Park in 1967. The Duke was dressed in a polo outfit and was captured in his full sporty attitude.
Battling The Canadian Cold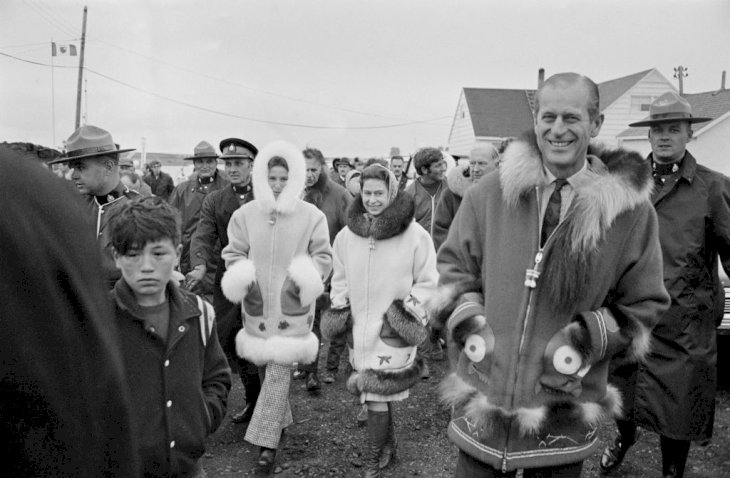 Getty Images
Her Majesty and His Royal Highness looked cozy and candid on their trip to Canada's Northwest Territories in 1970. Both Prince Philip and Queen Elizabeth were dressed in fur coats and hand gloves, with Duke's precious smile stealing all the spotlight.
Badminton Horse Trials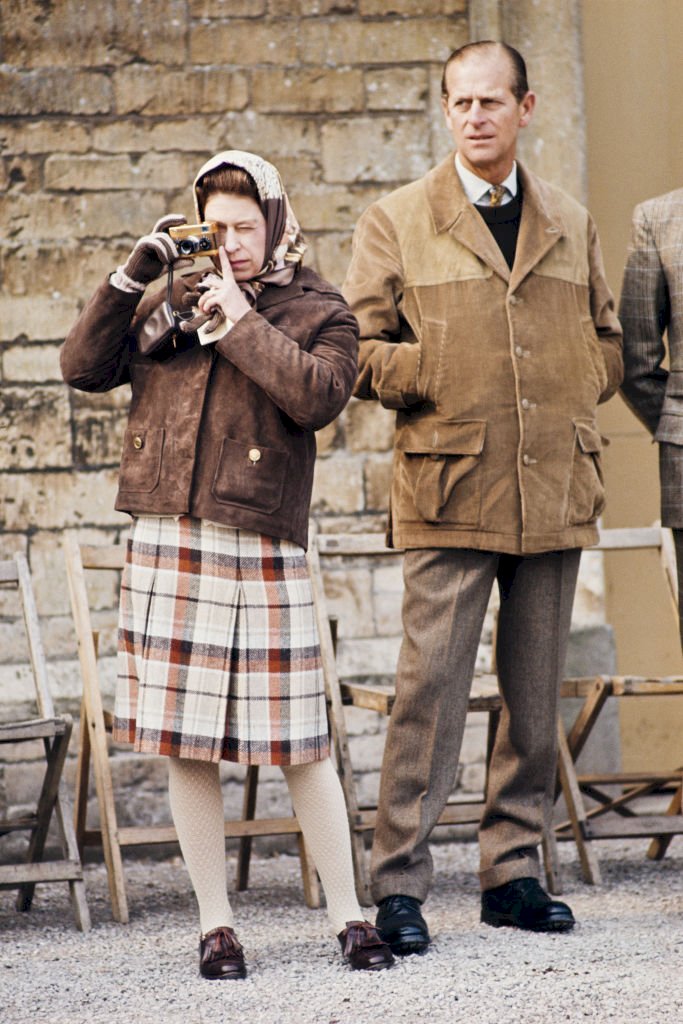 Getty Images
The royals were dressed perfectly for their attendance at The Badminton Horse Trials in 1973. The couple matched each other's style, wearing brown outfits, with Prince Philip's buttoned coat being the highlight.
Polo Referee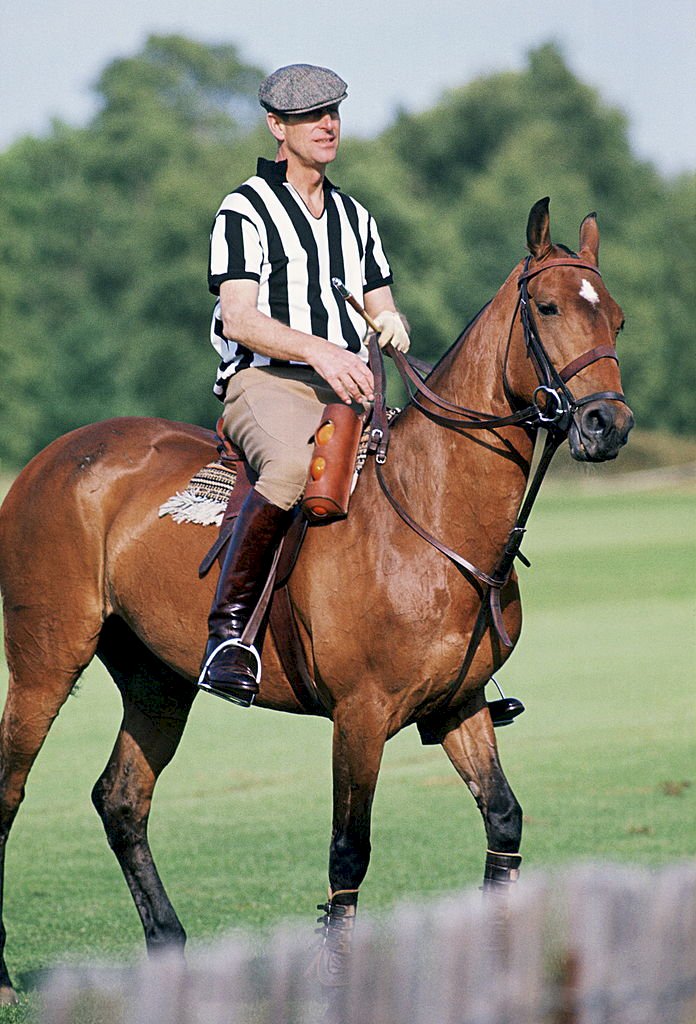 Getty Images
The Duke of Edinburgh leveled up to the position of a polo referee at Smith's Lawn Polo Club Circa, 1973. He wore a black and white striped polo shirt, paired with brown boots and a grey cap for the occasion.