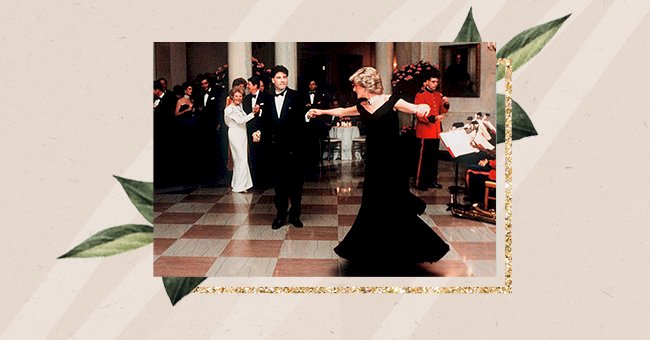 Our Pick: Princess Diana's Top 10 Looks Of All Time
The Princess of Hearts has left behind a timeless legacy, emerging as a bonafide-style icon way ahead of her time. Her sartorial elegance extended from evening gowns and designer dresses to jumpsuits and ethereal skirts and suits.
The Royals have long been a source of fashion inspiration for the entire world. However, Princess Diana is remembered to date for her one-of-a-kind style choices, often paid homage to by Kate Middleton and Meghan Markle.
Netflix's hit TV show, The Crown, and the upcoming drama movie Spencer celebrate Dynasty Di's signature looks time and again. Here are the top ten times when Princess Diana stole our hearts with her impeccable style.
1.Out & About In London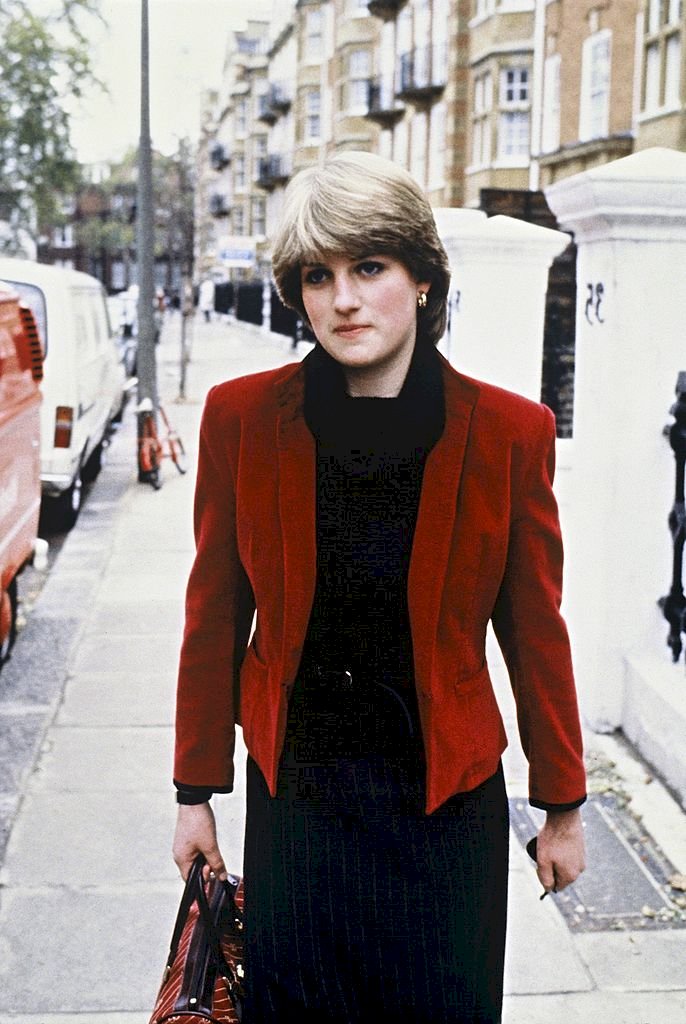 Getty Images
Lady Diana was seen in a black cowl-neck jumper and pin-stripe skirt, paired with a red velvet blazer outside her Earls Court flat in London in November 1980. She wore small hoop gold earrings and carried a chic handbag to complete her look.
2.Engagement To Prince Charles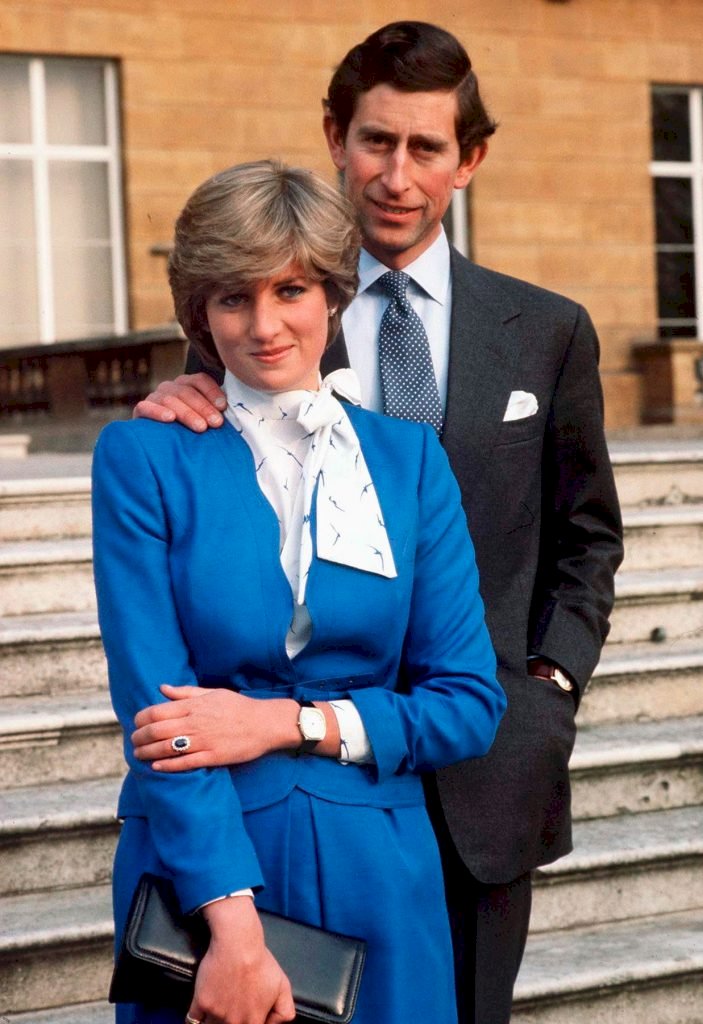 Getty Images
Lady Diana Spencer was quite an adorable sight for sore eyes as she posed in Buckingham Palace following her engagement's announcement in February 1981. She wore a royal blue blouse and skirt set with a black clutch, revealing her sapphire and diamond engagement ring.
3.Fundraising Concert, Goldsmiths Hall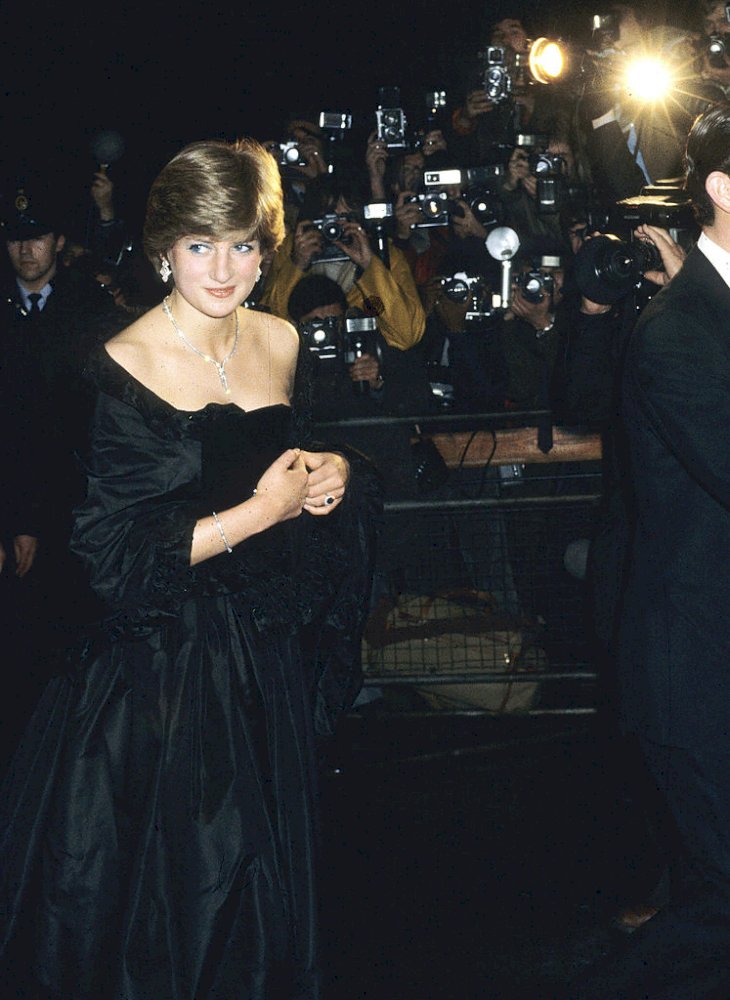 Getty Images
Princess Di opted for a black dress to attend a fundraising concert and reception at Goldsmiths Hall in March 1981 in London. She opted for a strapless black taffeta dress designed by David and Elizabeth Emanuel, which she paired with a diamond tennis bracelet and necklace.
4.Royal Honeymoon Cruise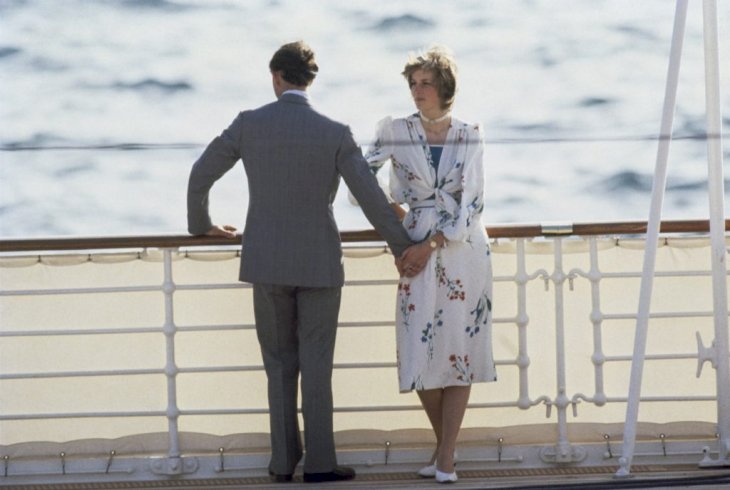 Getty Images
The People's Princess looked dreamy on the Royal Yacht Britannia for her honeymoon cruise with Prince Charles in August 1981. She paired her floral wrap dress by Donald Campbell with a stunning white choker.
5.Royal Opera House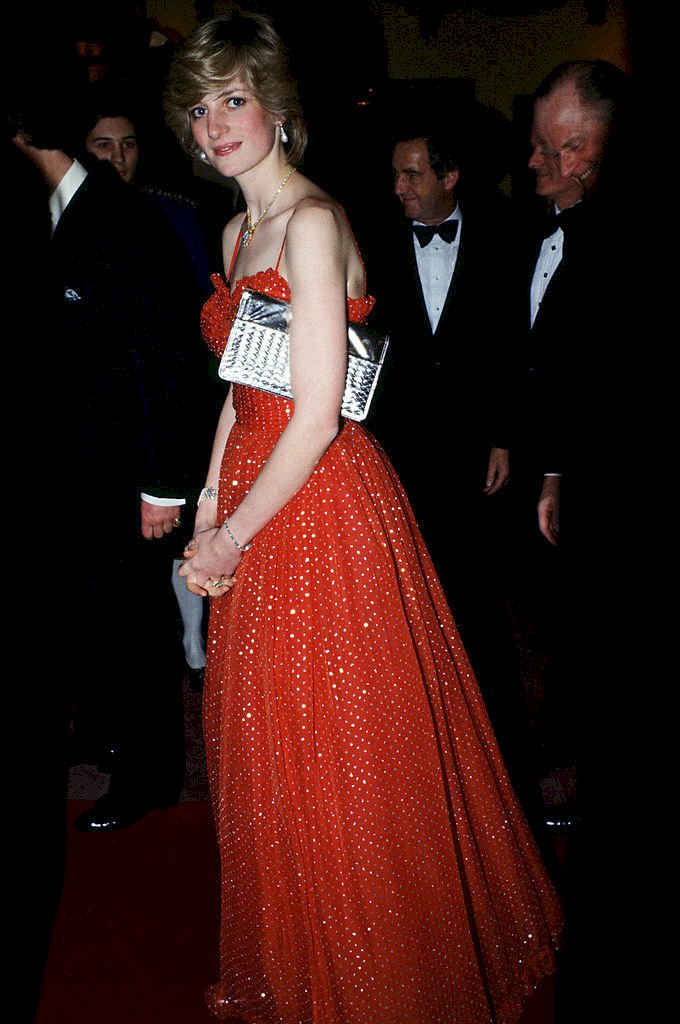 Getty Images
The Princess of Wales attended ballet wearing red at the Royal Opera House in December 1982 in London. She chose a shimmering red Belville Sassoon dress for the charity gala performance.
6.Attending War Memorial In Australia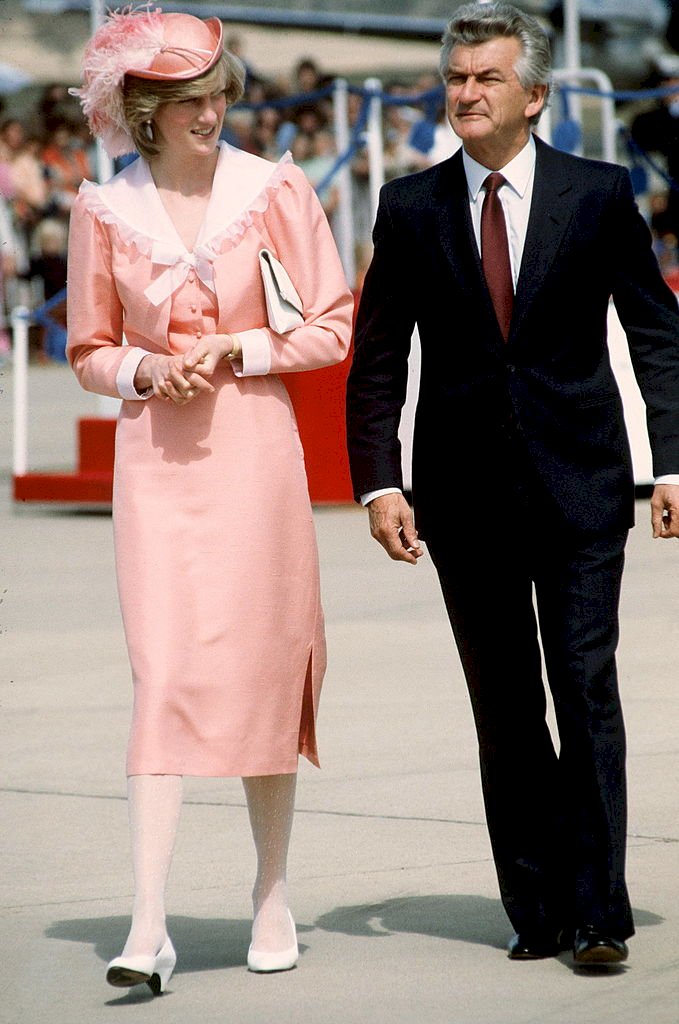 Getty Images
While attending a war memorial in Canberra, Australia, in March 1983 with Prime Minister Robert Hawke, Lady Diana opted for a complete pink attire. She chose a Bellville Sassoon peach dress and a matching hat, paired with white pumps.
7.Saint John Convention Centre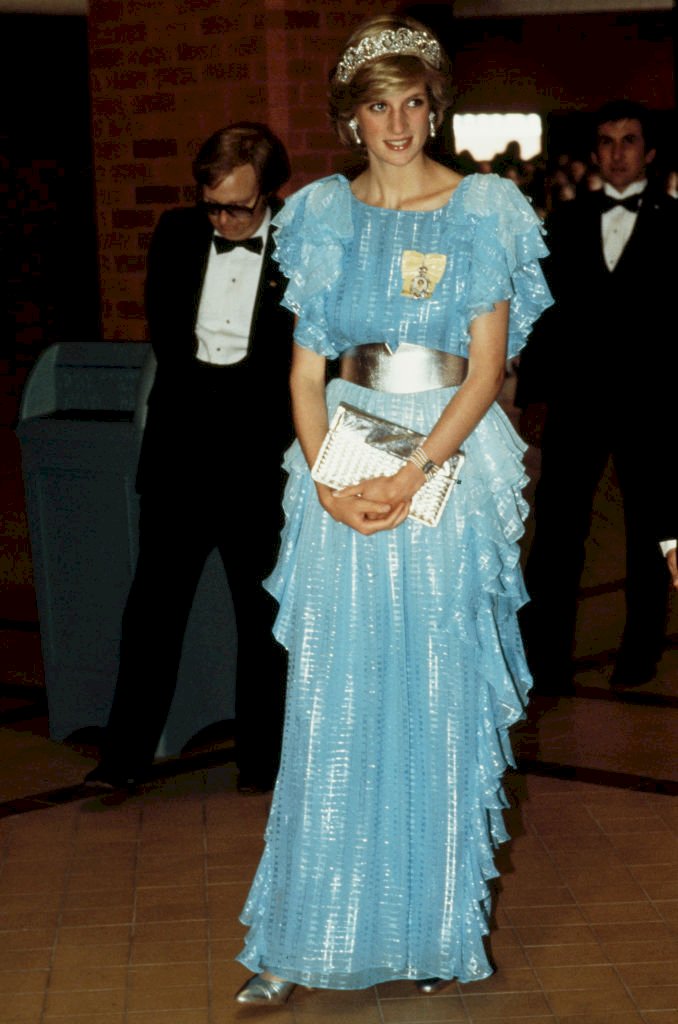 Getty Images
Dynasty Di looked mesmerizing in blue while attending a formal dinner at the Saint John Convention Centre in New Brunswick, Canada, in June 1983. She wore a Bruce Oldfield dress, which she paired with the iconic Diamond Spencer Tiara, a silver metallic waist belt, and clutch.
8.Gala Dinner Dance in Australia
The People's Princess picked a refreshing green dress to attend a gala dinner dance at the Southern Cross Hotel in October 1985 in Australia. She wore an off-the-shoulder green satin evening dress designed by David and Elizabeth Emanuel and an emerald necklace as a headband.
9.Official Visit To The United States
The Princess of Hearts chose a classy black off-the-shoulder Victor Edelstein gown for her official visit to the U.S. in November 1985. She also met President Ronald Reagan and First Lady Mrs. Nancy Reagan.
10.Highgrove House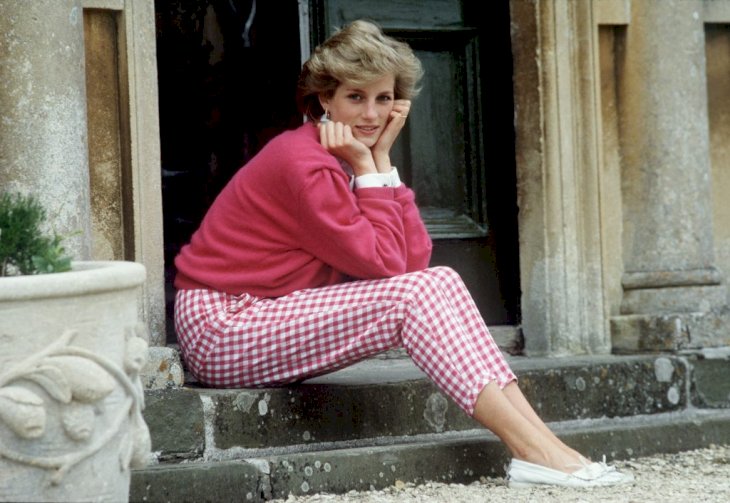 Getty Images
Dynasty Di looked mesmerizing in an all-pink attire sitting on the steps of her home, Highgrove House, in July 1986. She opted for a pink jumper and checkered pants, paired with comfy white moccasins.