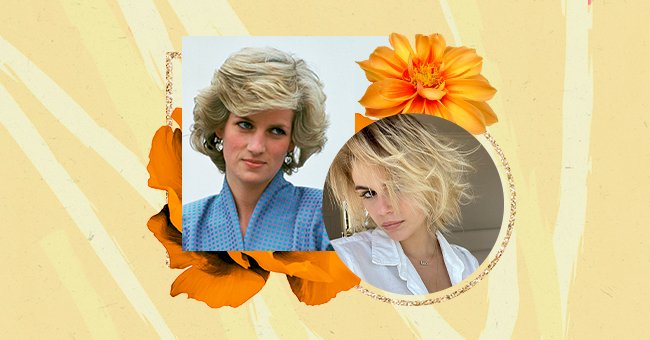 The Modern 'Princess Diana' Bob Is The Ultimate Spring Haircut
With the end of lockdown near and salons teasing to be back in business, thoughts are turning to new season haircuts and colors. If you've wanted a new look, post-lockdown is the ideal time to do it.
With The Crown Season 4 all over screens, people are falling in love with Lady Diana Spencer's style all over again. It is almost impossible not to be in awe of her eccentric fashion style and personality, and everyone is constantly drawn to her energizing charisma.
Now spring is in the air, and I think we're back in society, in a relaxed mood, and more people want a bold and fun style. The Princess Diana-inspired haircut is taking over, and more people are aspiring to this look.
Princess Diana Bob
Princess Diana's infamous bob though feathered, was all the craze back in the eighties and the nineties. The bob had multiple layers when it comes to the length in the front. This extended into a fringe and shorter layers at the back, which gave it the iconic feathered look.
"Diana always sported a bob, sometimes hitting just past her cheekbones and sometimes slightly longer at the back, but what was always a statement look of Diana's bob was the deep side parting and the volume and layers within her hair."
Over some time, Lady Diana was seen to have experimented with her hair. She played around with the length of her hair while still sticking to a bob. Almost two decades later, we see many celebrities recreating the iconic 'Diana Bob', but with a modern twist.
The Trendy New Bob Haircut
The beauty of this hairstyle is that if you cut it to the right length, like a cheekbone, it can grow beautifully and can be a cut with very little maintenance. This is ideal for predicting potential blockades in the future.
Want to make it even more modern? Incorporate layers and side parting into the hair, and this would quickly add volume. Doing this requires less hairstyle maintenance in terms of styling. You can add texture to your hair or blow dry it for a Diana-smooth finish just by adding a styling product.