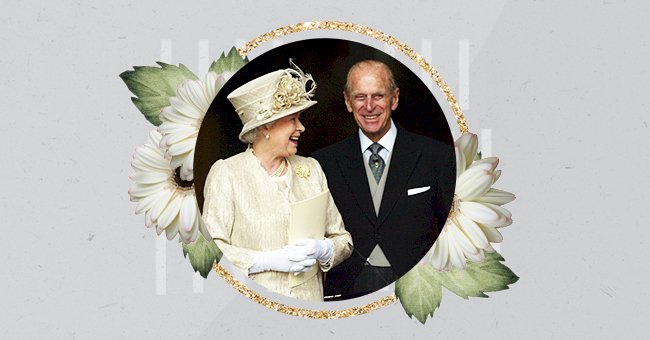 Our Pick: Queen Elizabeth & Prince Philip's Most Adorable Moments
Queen Elizabeth and Prince Philip celebrated their 73rd wedding anniversary last November and have experienced seven decades of married bliss together. Prince Philip breathed his last on April 9, 2021.
The Duke of Edinburgh and Her Majesty tied the knot in November 1947, having made several fond memories together. The royal couple has a family of four children, including eight grandchildren and ten great-grandchildren.
With Prince Philip's tragic demise, it seems only befitting to take a look at his most memorable and cutest moments spent with The Queen. Read on to discover Her Majesty and The Duke of Edinburgh's most adorable moments.
The Royal Engagement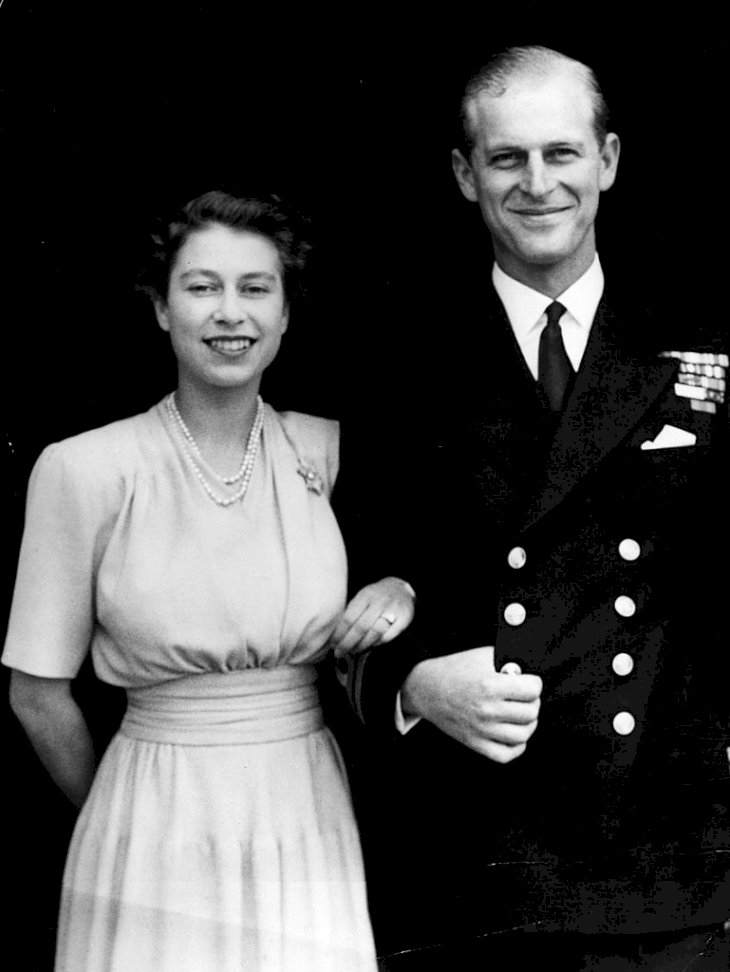 Getty Images
Lieutenant Philip Mountbatten and Princess Elizabeth posed for their first official picture after announcing their engagement at Buckingham Palace in London in 1947. The princess also wore her engagement ring for the first time.
A Happy Couple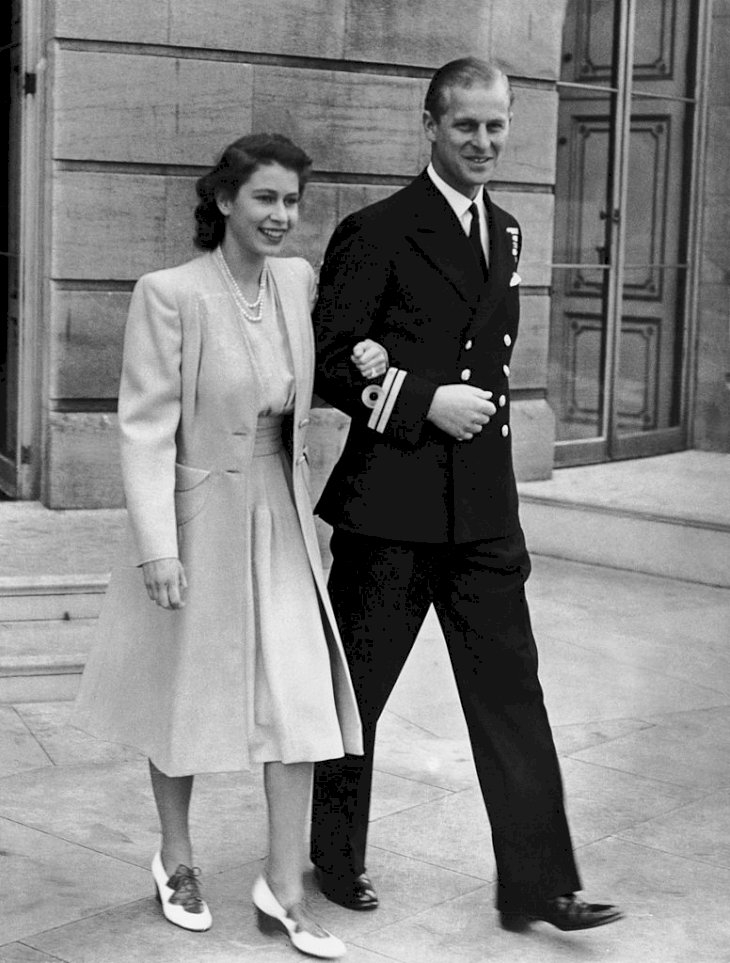 Getty Images
Princess Elizabeth was spotted with her fiance for the first time after their engagement announcement in summer 1947. The new couple walked arm in arm.
The Royal Wedding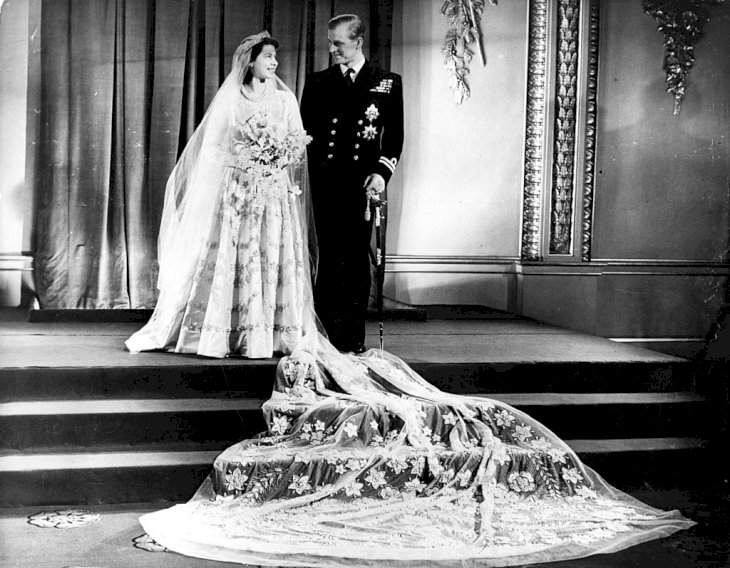 Getty Images
The newly wedded royals, Princess Elizabeth and Prince Philip looked mesmerizing and in love at Buckingham Palace in fall 1947. The princess' embroidered wedding dress featured a high neckline, fitted silhouette, and a short train.
Royal Honeymoon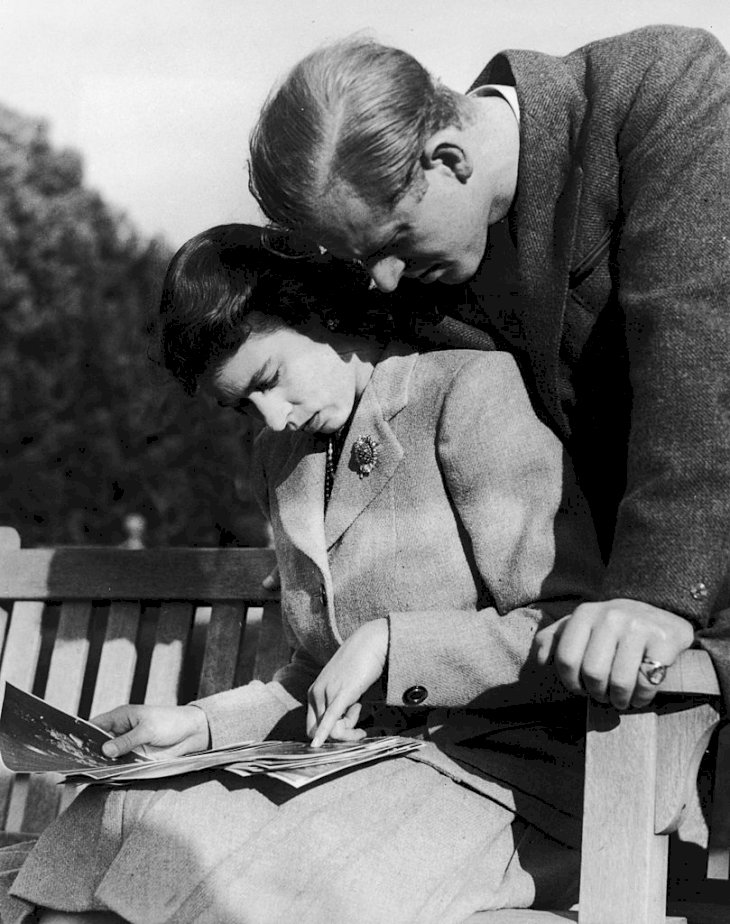 Getty Images
The newlywed couple celebrated their first honeymoon in Romsey, New Hampshire, in 1947. They can be seen sharing an intimate moment as they look at their wedding photographs together.
Royal Barn Dance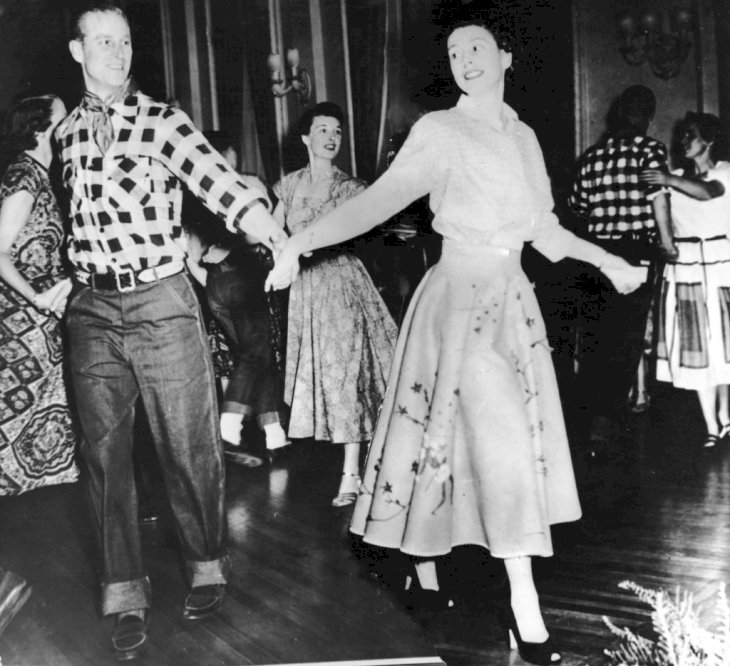 Getty Images
The Duke of Edinburgh danced with his young wife, Princess Elizabeth, at a square dance held in their honor in Ottawa by Governor General Viscount Alexander in 1951. The dance was a part of the series of events arranged during their Canadian tour.
Family Portrait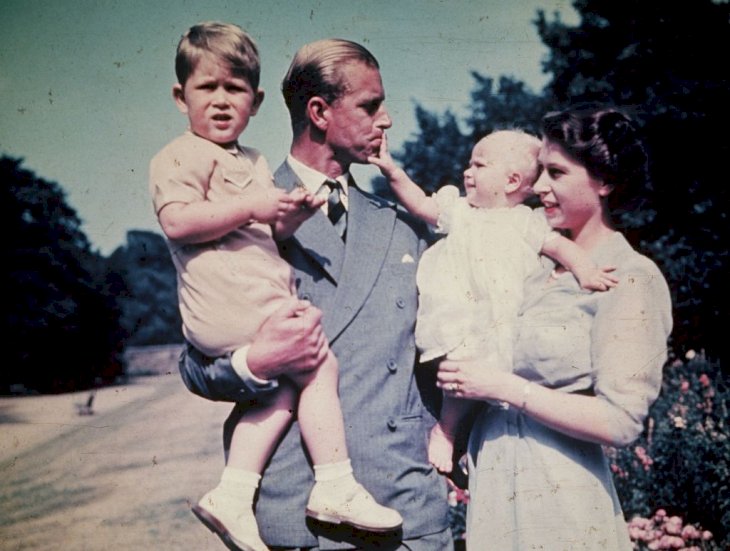 Getty Images
Family moments are the most precious ones, and this royal family portrait is proof enough. Here, Princess Elizabeth can be seen holding Princess Anne, while Prince Philip held her older brother Prince Charles.
The Royal Film Show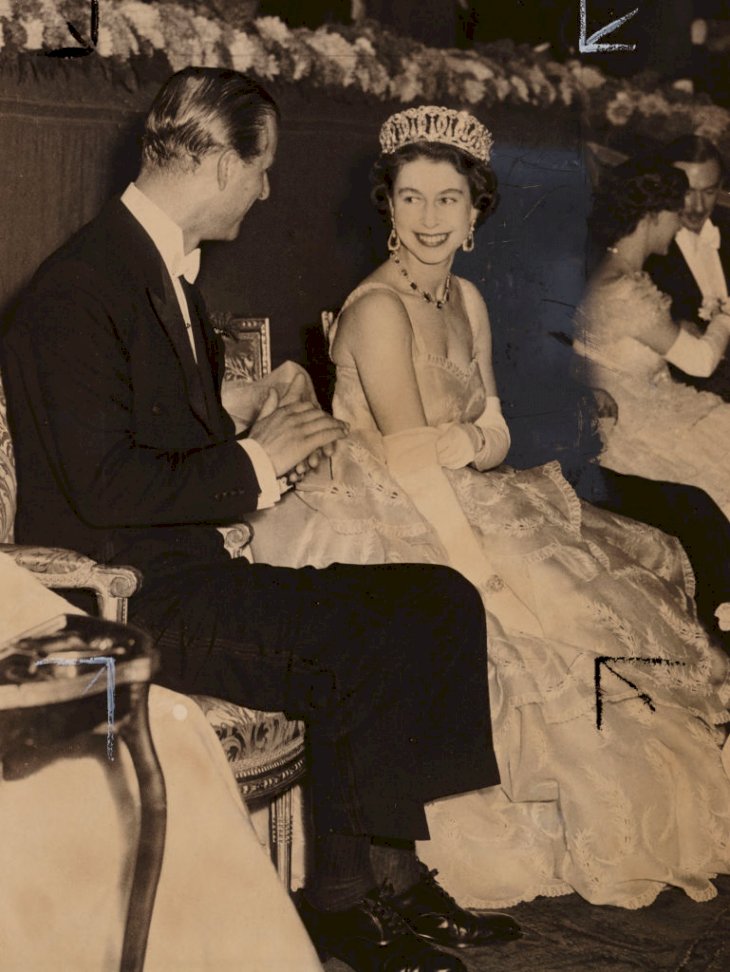 Getty Images
The Duke of Edinburgh and Queen Elizabeth can be seen exchanging smiles at the Royal Film Show in 1953. The royal couple and other audience members were present to see Walt Disney's Rob Roy's screening.
Family Moment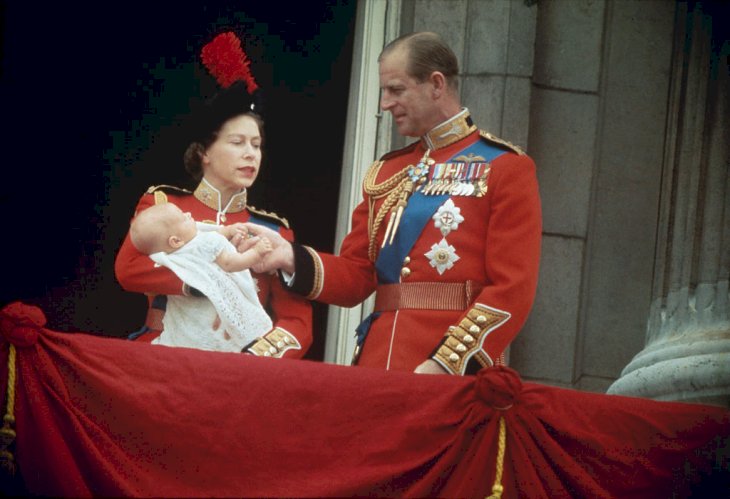 Getty Images
Queen Elizabeth held her infant son, Prince Edward, during the Trooping of the Color in summer 1964. Prince Philip accompanied his wife and held his daughter's hand while watching the Buckingham Palace's balcony ceremony.
Dancing At Malta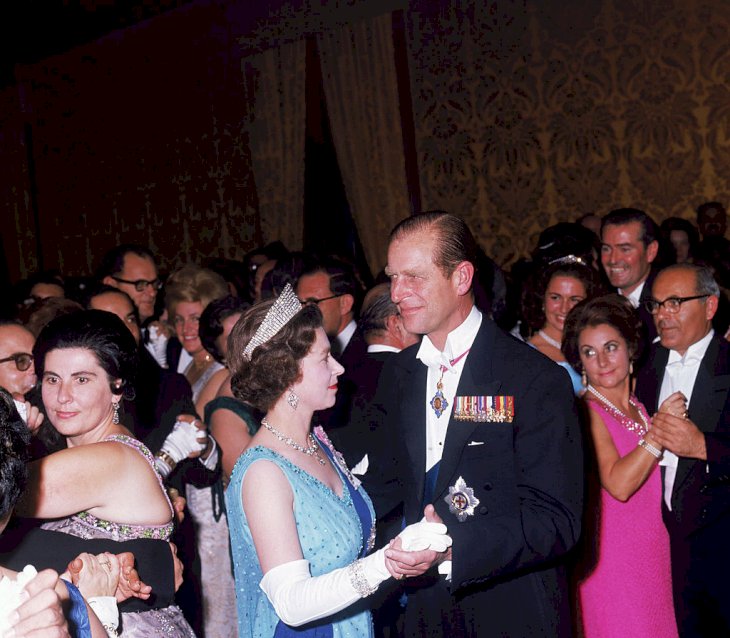 Getty Images
The Duke of Edinburgh and Queen Elizabeth II shared a dance at the state ball at a palace in Valletta in fall 1967. The royal couple was on their official visit to Malta.
Silver Wedding Anniversary Celebrations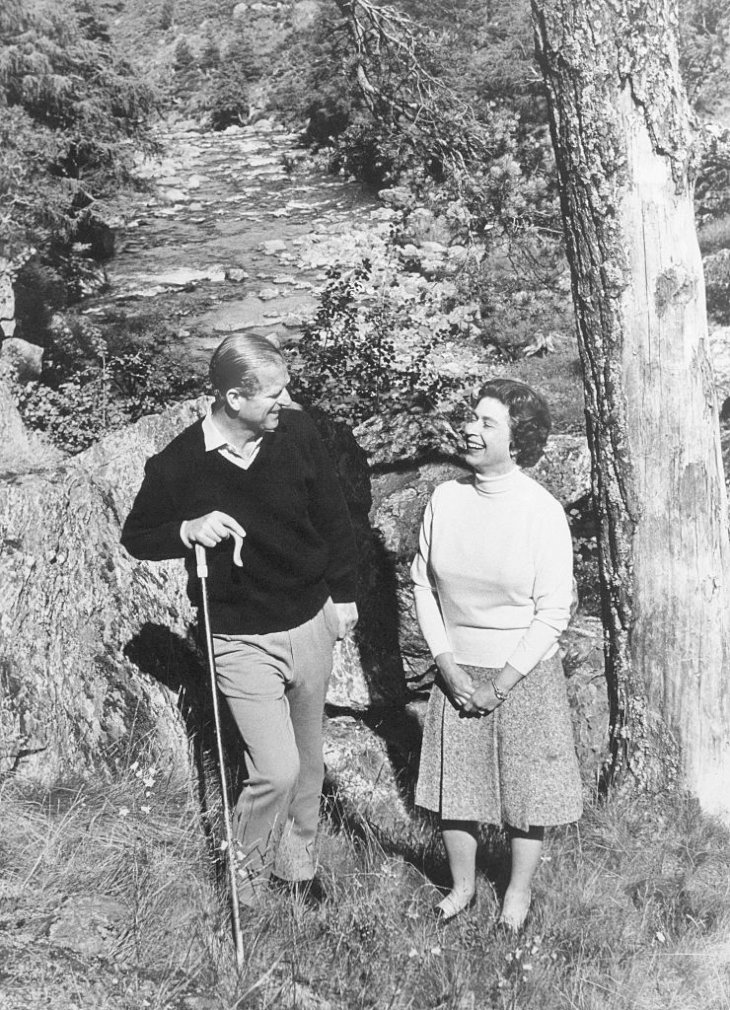 Getty Images
Queen Elizabeth II and Prince Philip spent some quality time together at the Balmoral Castle in Scotland in 1972. The couple shared hearty laughter on the occasion of their silver wedding anniversary.
Sheltering The Queen From The Rain
Getty Images
The Duke of Edinburgh, Prince Philip, held an umbrella for his beloved wife, Queen Elizabeth, at the official opening ceremony of The Grand Harbor Marina in Malta. What a gentleman!
Joint Birthday Celebrations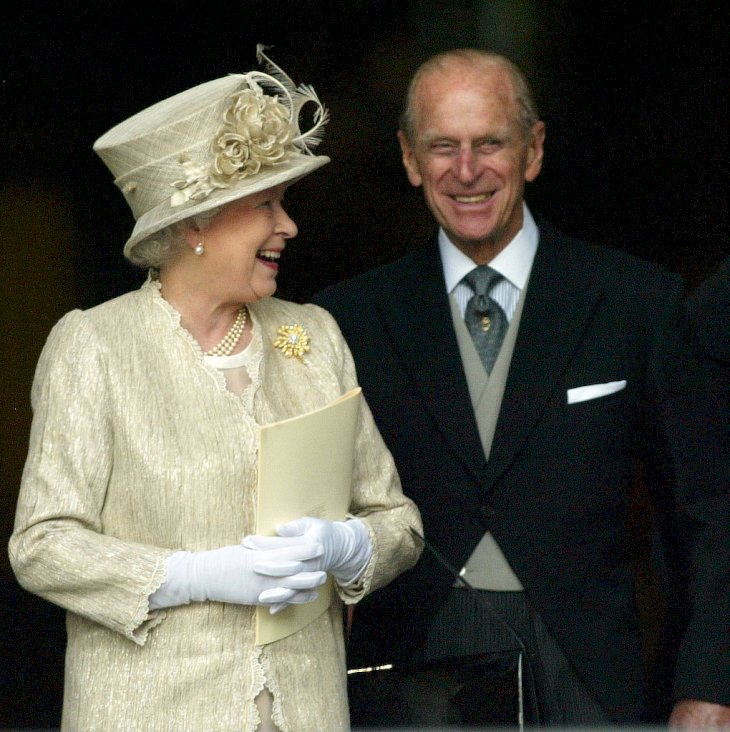 Getty Images
Her Majesty and Prince Philip looked candid as they arrived to attend the Thanksgiving service held at St. Paul's Cathedral. The service was organized in honor of the Queen's 80th and Prince Philip's 85th birthday.
Diamond Wedding Anniversary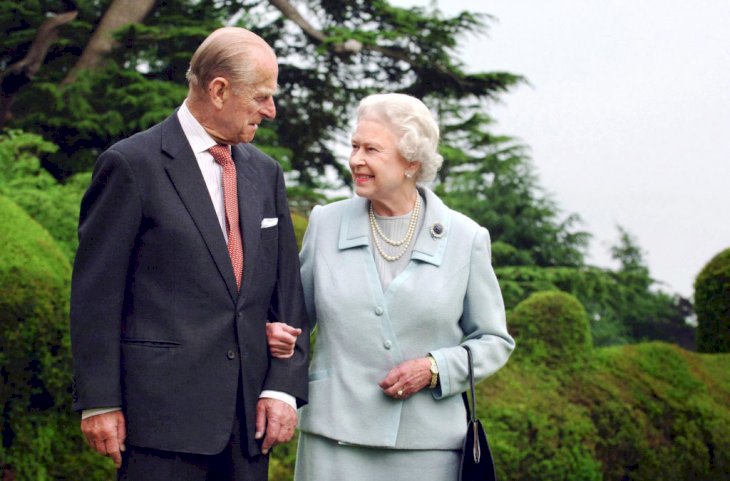 Getty Images
The Duke of Edinburgh and Queen Elizabeth II revisited Broadlands, Hampshire, to celebrate their Diamond Wedding Anniversary in 2007. The royal couple spent their wedding night at the same venue in November 1947.
Laughing Together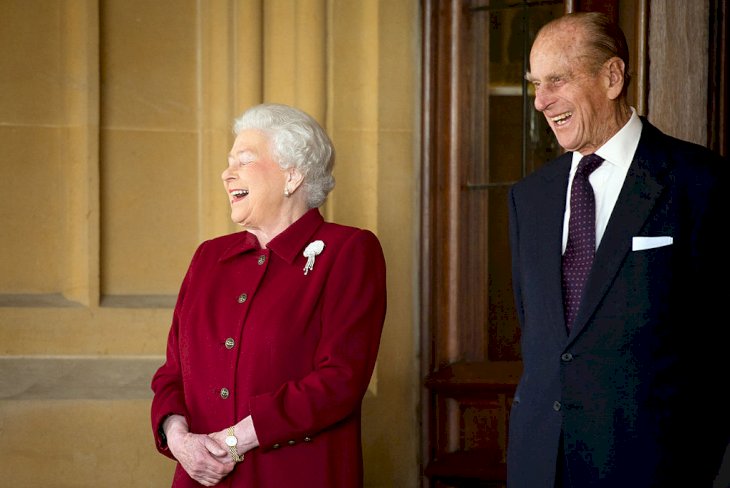 Getty Images
The couple that laughs together stays together, which couldn't be more true for Prince Philip and Queen Elizabeth. They shared a laugh-worthy moment while bidding farewell to the Irish President and his wife at Windsor Castle in 2014.