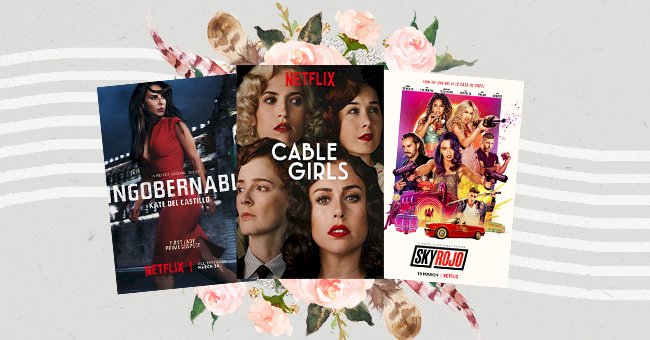 Our Pick: Reasons Why You Should Watch These 10 Spanish Language Shows on Netflix
Thanks to Netflix's library of international content, you are no longer required to search for global shows in some sketchy part of the internet that may or may not leave a virus on your computer. Dark times.
They say bread is the better invention, but if you ask us, streaming Italian crime dramas, Scottish teen shows, or indie Indian films is what a fulfilling weekend looks likes. Leading the way are Spanish-language shows that are delivering hit after hit from period soaps to crime thrillers.
We will take a leap here and not include popular shows like "Elite," "Money "Heist," or "House of Flowers" in our list. Not only have these shows been written about to death, but they are probably the reason you're here. You must get your Spanish fix. So we've scrolled Netflix and picked ten of the very best Spanish-language shows you must watch. Here's why:
Somebody Has to Die (Alguien Tiene Que Morir)
Three words. Period. Secrets. Money. That's our hook for this gorgeously shot Spanish drama set in the deep of Fransisco Franco's dictatorship in 1950s Spain. The story follows a young man, Gabino, who returns to his homeland after ten years in Mexico and right into an arranged marriage with the perfect Cayetana.
While the characters carefully maintain their polished selves for society, trouble bubbles underneath. Despite this conservative society, some genuinely wish to live their lives according to their truths. We just know you've already added it to your playlist. Bonus: It's only three episodes.
Stolen Away (Perdida)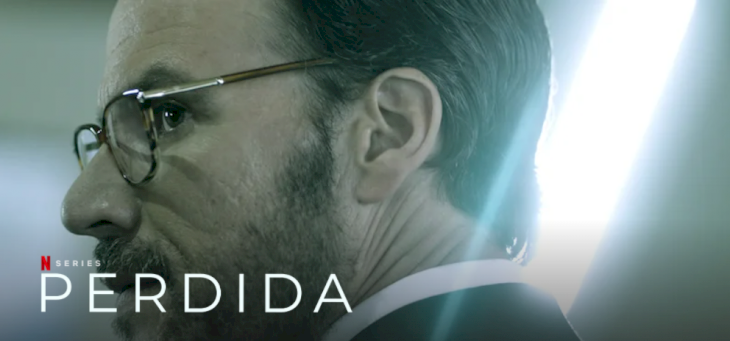 Netflix.com
We grew up with TV characters trying to escape prison. However, in Perdida, they are trying to get in. This unique premise is enough to get this show on our list. Buckle in for a wild ride as we follow Antonio, who plans to get into the depth of a Colombian to find out what happened to his kidnapped daughter years before.
Monarca
Salma Hayek. That's it. That's the reason. Was that too dramatic? Excuse us as we gush about the iconic actress's new series Monarcha. Hayek is listed as the show producer, and the story follows the Carranza family ruling a tequila empire.
When Ana María returns to Mexico to take charge of the successful business, she ends up in a succession battle with her brothers. If you are a fan of "Empire," "Succession," etc., the betrayal, blackmail, revenge, and corruption in this show will leave you feeling right at home.
Sky Rojo
We did say no "Money Heist" will be on this list; however, the show's creator has another hit on their hands with "Sky Rojo." There is still a high-octane plot, but this time a wildly different story that will leave you at the edge of your seat.
Coral, Wendy, and Gina are on the run from the strip club they work for after almost killing their twisted boss. The chases are believable, the villains are terrifying, and the girls can kick some serious butt. One more thing we love about is, is the half-hour episodes, all shot beautifully but end in nail-biting cliffhangers.
Gran Hotel (Grand Hotel)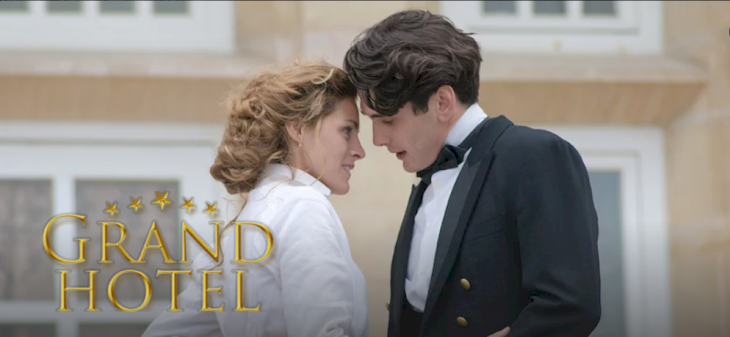 Netflix.com
We don't know about you, but we love a good old soap. "Gran Hotel: is a period drama set in 1906 during the reign of King Alfonso XIII. You've got upstairs-downstairs drama, period costumes, gorgeous locations, and to tie it up a murder mystery that sets off a chain of events that keep.
Hache
Adriana Ugarte is one main reason to keep your eyes on this luxurious 1960s piece set in Barcelona, Spain. The acclaimed actress plays Helena, a poor young woman who is in a bind trying to land a lawyer for her husband, who languishes in jail.
In a desperate move, she seeks help from heroin cartel leader Malpica, who's caught up in a turf war. However, despite the danger, she is determined to earn Malpica's love and trust. Although, she begins to discover that she may be meant for a different life in the dangerous drug world.
Las Chicas del Cable (Cable Girls)
Please forgive the period dramas. They are too good not to include. "Cable Girls" is set in the 1920s, Spain, following the lives of four young women working at a telephone company for very many delicious reasons different reasons.
Despite the salary and independence, they must battle against the overwhelming hardships of being women in the male-dominated society of Spain.
Queen Of The South
"Queen of the South" was originally a Spanish telenovela named "La Reina del Sur," the show's American title. It's got the drug trade and cartel trope, but it stands out for its unique angle - the protagonist Teresa Mendoza.
The show is a struggle between two powerful women, Camila Vargas, a billion-dollar Mexican cartel leader in Texas, and Teresa Mendoza. The cartel initially captured Teresa, but she becomes the wealthiest cartel owner in all of the South through action-packed circumstances.
Ingobernable
Kate del Castillo of "La Reina del Sur" fame plays Emilia Urquiza the first lady of Mexico. Even though she is popularly known as a powerful force, her life is not all roses. As she begins to lose faith in her husband's choices and decisions, she finds herself amid a dangerous game, and soon, she is on the run.
A word of caution, the beginning is a bit slow, but by mid-show, the show finds its footing and sends you on a rollercoaster of twists and turns. Questions only beget more questions as Castillo seeks to uncover the truth. It's worth the binge every time.
Cathedral Of The Sea
With only eight episodes, this limited series is worth every minute. However, it is super gritty, but if you can make it, you get a moving story that explores our darker selves. The show is based on a novel of the same name. The story follows a son begotten of rape and assault orchestrated by the powerful Lord of Bella. This show will not leave your mind for a long time.