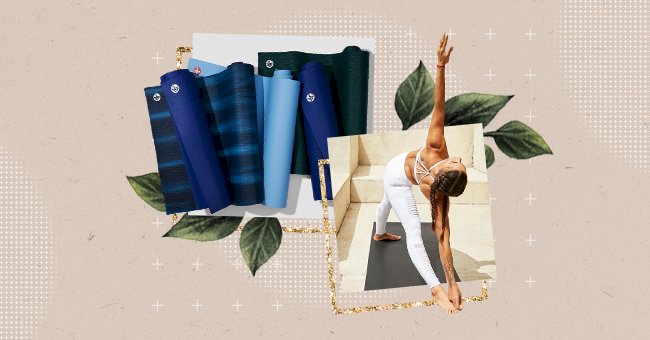 Our Pick: The 10 Best Yoga Mats To Try For At Home Workouts In 2021
You do not have to be a yogi to own a good yoga mat. Yoga mats can also double up as great exercising mats. They provide excellent comfort during your workout session, especially when they are extra sweaty.
This is because they offer support and comfort due to the thick rubber material. Moreso, you can also look at the length of the yoga mat before you purchase it to ensure it accommodates your height.
One last thing to keep in mind is the non-slip factor. Yoga mats have a duo grip at the top and bottom to keep your hands and feet supported, as well as preventing the mat from slipping. Thus, here is our pick on ten of the best yoga mats for your workouts this year.
Lululemon The Reversible Mat 5mm
Price: $80
This dual-textured mat provides a smooth and sticky side to keep you comfortable on and under the mat. Moreover, it has a thick natural 5mm natural rubber mat to keep your knees cushioned. Also, it is wider than most mats, which means it might be harder to clean.
JadeYoga Harmony Mat
Price: $80
Next up is the JadeYoga Harmony mat. Its thickness registers at four ¾ and is made from 100% rubber. Therefore, this means the mat has excellent non-slip properties as the rubber will provide excellent traction. It comes in four sizes, but as it is rubber, the larger the mat, the heavier it might be.
Gaiam Performance Dry-Grip Yoga Mat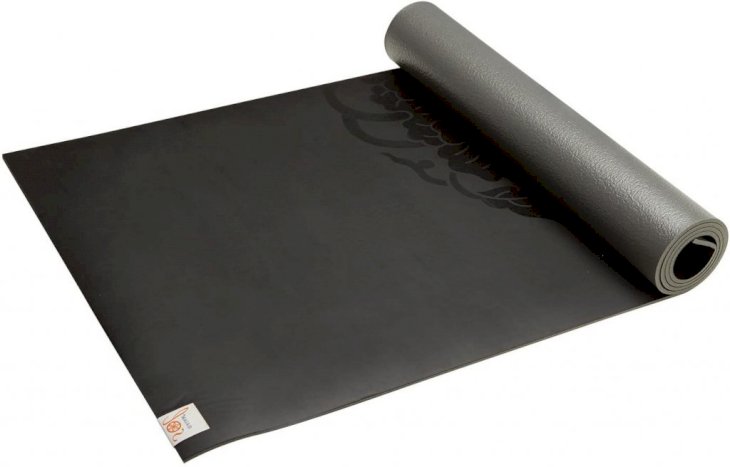 amazon.com
Price: $70
The third mat on our list is this PVC mat which we find is fantastic for those allergic to latex or who hate the smell of rubber. It is 5mm thick and light enough to carry around. Therefore, your limbs will be protected. Moreover, it is smooth enough to slide through transitions.
Alo Yoga Warrior Mat
Price: $100
This mat is one of the higher-priced on our lists, but its features, sleek and stylish matte design is worth the price. It is made from sustainably sourced rubber with a polyurethane leather top layer that is very non-slip and moisture-wicking. Thus, no sweaty workouts.
IUGA Pro Non-Slip Yoga Mat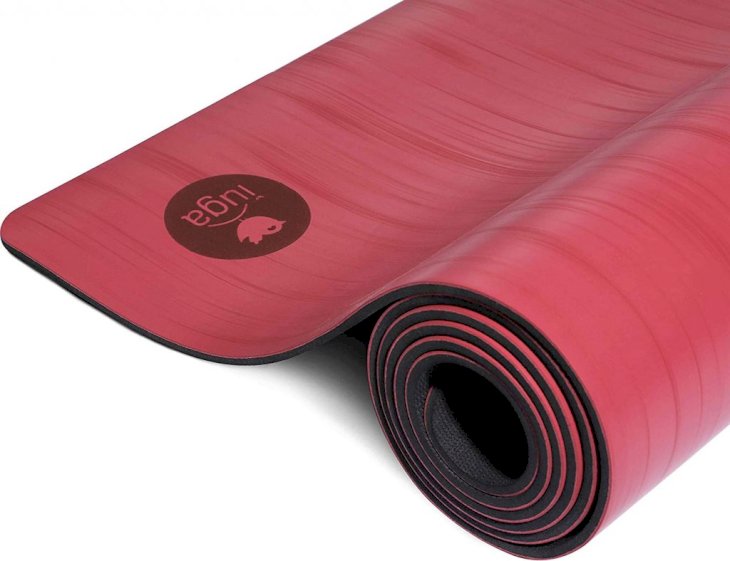 amazon.com
Price: $58
We love this budget option. It is one of the thickest on our list, coming in at 6mm, for excellent cushioning. Also, it is made of sustainably sourced rubber and had a polyurethane top layer for a non-slip grip. Despite being rubber, it does not have a rubbery small and comes in five classic colors.
Manduka PRO Yoga Mat
Price: $146
Yoga enthusiasts may find this option a little too unstable for transitioning between flows. However, this is perhaps the most gripping surface of all the mats on the list. Therefore, you can even use this mat on your carpet. It is PVC is a closed-cell surface, meaning no bacteria or sweat will seep in.
BalanceFrom GoYoga All-Purpose Yoga Mat
Price: $25
This super-budget bad boy puts in the work. It is 0.5 inches thick and also comes with knee pads that sound like music to our joints. Moreover, it comes with straps to carry it around. It is also easy to clean, for a bit of soap and water on this mat does the trick.
Manduka eKO Superlite Yoga Travel Mat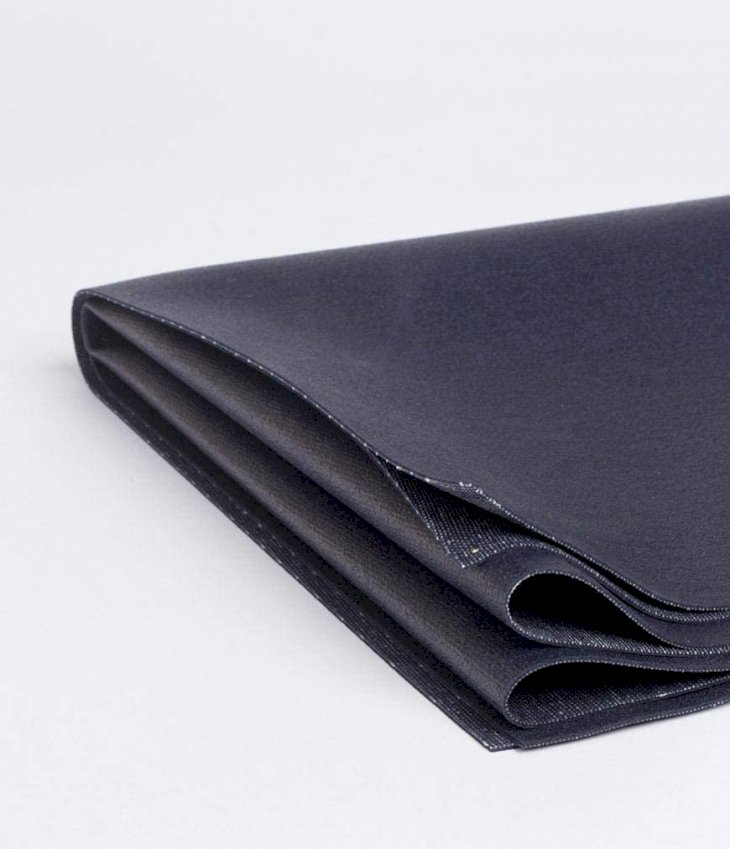 amazon.com
Price: $44
We love this mat for its portability. Hey, sometimes a home workout means a trip to the beach. It only weighs 2.2 pounds and takes up little space. It is free of latex and PVC and made of eco-friendly rubber. Moreso it comes in a variety of colors.
Yoloha Aura Cork Yoga Mat
Price: $79
This mat puts the eco in eco mats. It is made of cork which comes from a cork oak tree harvested every nine years. Oak might bring up images of rough timber but it is soft and has a foam bottom. Moreover, cork has natural microbial properties so it eliminates bacteria.
Yoga Accessories 1/4″ Extra Thick Deluxe Yoga Mat
Price: $22
Last but not least is this super affordable option. We love the fact that it comes in thirty colors. Also, it is 6.2 millimeters thick, thus trust that you will be comfortable. It is made from PVC foam and is generous in width as it is 4 inches longer than a lot of standard sizes. A steal!