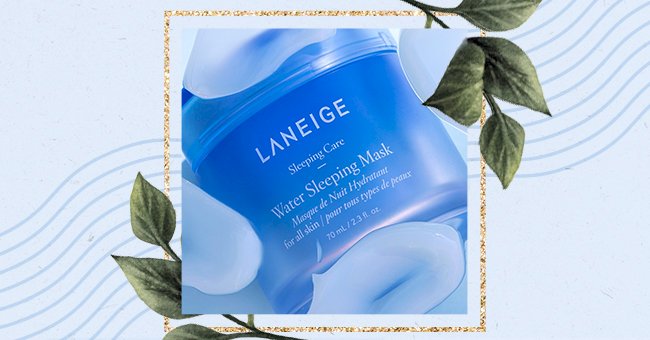 Our Pick: The 5 Best K-Beauty Face Masks To Try
Korean beauty has revolutionized the skincare and beauty arenas like nothing else. This global phenomenon features everything from skin-soothing and glowing ingredients to hydrating products. Enter: face masks.
"K-beauty emphasizes hydration, nurturing your skin, and preventing damage rather than treating damage that has already occurred,"

says New York City board-certified dermatologist Dr. Y. Claire Chang.
From offering a hydration and radiance boost to soothing and nourishing the skin - these K-beauty face masks will change your life for the better. Take a look at the best ones to try.
Glow Recipe Watermelon + AHA Glow Sleeping Mask
Glow Recipe Watermelon + AHA Glow Sleeping Mask is an overnight skin-replenishing formula. This cult-favorite mask not only smooths out the skin but also offers gentle exfoliation and hydration.
It is packed with watermelon extract, which moisturizes the skin and soothes irritation. Also present is hyaluronic acid which seals in moisture, keeping the skin healthy, plump, and dewy. Finally, lactic and glycolic acids remove dead surface cells to reveal smooth, clear skin.
Laneige Water Sleeping Mask
The Laneige Water Sleeping Mask is an overnight, moisturizing formula that works wonders while you sleep. It not only recharges your skin with its hydrating ingredients but also fights dryness, dullness, and uneven texture.
Lapcos Vita C Vitality Mask
Lapcos' 12 sheet masks feature a main ingredient, like aloe vera, cica, hyaluronic acid, and collagen. Similarly, the Vita C Vitality Mask is packed with vitamin C, which promises brighter, hydrated, and healthy skin.
This Tencel sheet mask soothes tired and dull-looking skin, restoring its natural freshness. Moreover, it also revitalizes the skin and delivers anti-aging benefits, making your skin glow from within. Finally, it also shields the skin from free radicals and photo damage.
Then I Met You Rose Resurfacing Facial Mask
Then I Met You Rose Resurfacing Facial Mask contains a blend of glycolic and lactic acids. Together, they wash away dead skin cells, smooth out fine lines and wrinkles, and leave the skin soft and hydrated.
This skin-replenishing mask is infused with rose petals, which give the skin a soft, rosy appearance. Finally, the presence of a herbal extract, Coptis japonica, soothes inflammation and helps reinforce the skin's protective barrier.
Dr. Jart Cicapair Tiger Grass Sleepair Intensive Mask
Dr. Jart Cicapair Tiger Grass Sleepair Intensive Mask is an excellent option for dry and sensitive skin. It contains Centella Asiatica, an herbal blend, minerals, a moisturizing humectant, and a probiotic ferment.
Altogether, these super hydrating and nourishing ingredients soothe, moisturize and brighten the skin.