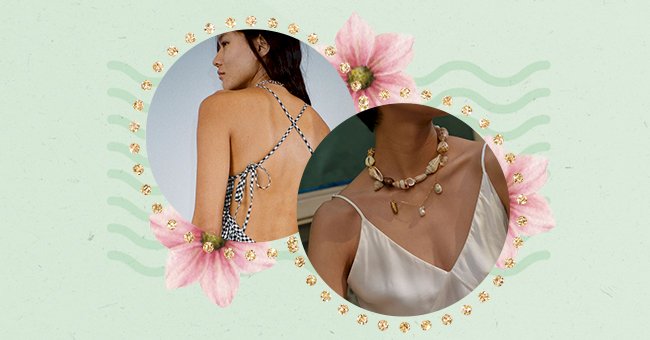 Our Pick: The Best AAPI-Owned Fashion Brands To Try
We're alive in testing times, with many of us having lost way too much since the pandemic hit our lives. However, the situation has been absolutely grave for the Asian American and Pacific Islander community, who have been victims of sheer violence, racism, and deep-rooted hatred.
Even though we're living in the 21st century, marked as a period of increased globalization and technological boom, we're not as open and welcoming as we once were. Kindness, acceptance, and support seem like ancient concepts, with callousness and cruelty taking over the world.
In times of crisis where we all suffer, some communities endure far greater atrocities, and Asian Americans happen to be one of them. To show your unwavering support to the AAPI community and help them feel a little less alone, here are the best AAPI-owned brands to shop all year round.
Sandy Liang
You will love Sandy Liang's minimal take on fashion, with fabrics reminiscent of a sweet, dreamy era. The collection features everything from chic tank tops to detailed silhouettes and gorgeous gingham dresses.
JW Pei
Who doesn't love pairing a trendy handbag with their favorite spring and summer clothing? We all do, and that's why this super buzzy and affordable handbag level owned by the husband and wife Yang Pei and Steph Li is worth checking out.
SVNR
If you're wondering how to tread in style this spring and summer, look no further than this sustainable fashion brand, SVNR. Founded by Christina Tung, it features hand-dyed slip dresses and unique jewelry items to help you ace your styling goals.
Allina Liu
This NYC-based womenswear label features delicate and subtle romantic clothing pieces, ranging from sultry open-back dresses and eyelet tops to flowing fabrics. And the best part, the brand supports the AAPI cause by donating 15% of its proceeds.
WWake
WWake is a fine jewelry brand created by Wing Yau, with a modern view on traditional heirloom ornaments. The jewelry brand engages in conscious and sustainable designing practices to make the most unique and unexpected ornamental pieces.
Private Policy
Private Policy is an inclusive and sustainable fashion brand based in NYC. This gender-neutral label was created by Siying Qu and Haoran Li and offers a distinct take on streetwear with intriguing graphics and unique silhouettes.
Peter Do
Minimal fashion doesn't have to be boring, and Peter Do is here to prove it. The collection features one-of-a-kind innovative clothing pieces, including chic boots, sexy squid dresses, and bold everyday suits.