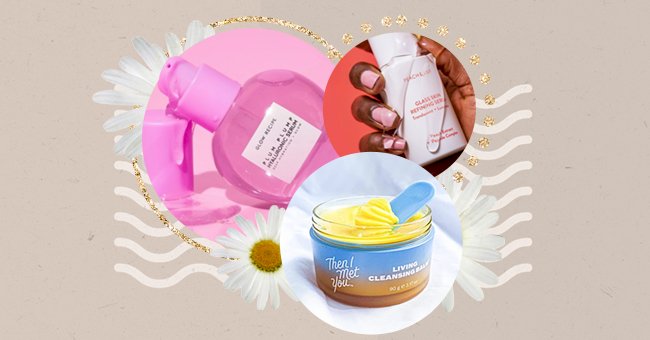 Our Pick: The Best Asian-Owned Skin-Care Brands Worth Trying
Asian beauty pros have lent their expertise to the skin-care arena and introduced remarkable brands to spruce up our beauty routine. If you want to get your hands on the much-coveted Asian beauty secrets, keep an eye out for brands like Cocokind, Peach & Lily, Then I Met You, and U Beauty.
There is no doubting the entrepreneurial spirit of Asians, from business and IT to healthcare and even the beauty industry. Asian skin-care formulas are tried and tested, passed down from generations that not only rejuvenate the skin's natural glow but also replenish its hydration levels for a healthy, dewy appearance.
Social media sites are flooded with Asian beauty tips and tricks, from adopting double cleansing and sheets masks to relying on cleansing balms and cushion foundations. Explore the best Asian skin-care brands that are worth adding to your beauty routine.
Glow Recipe
Christine Chang and Sarah Lee founded glow Recipe, and it features clean and cruelty-free hybrid products. Its natural, fruit-powered product lineup addresses multiple skin concerns created from innovative formulas to help bring out your inner glow.
Cocokind
Cocokind invites us to be conscious about our skin-care regime, and its products are both premium quality and sustainably-sourced. Priscilla Tsai created the brand to remedy the harsh ingredients that can upset sensitive and acne-prone skin.
Then I Met You
Then I Met You was founded by Charlotte Cho, the mastermind behind the K-beauty giant Soko Glam. It offers innovative formulas that include everything from cleansing balms and gel cleansers to exfoliating skin toners and lip hydrating masks.
U Beauty
U Beauty's product lineup is technology-driven and scientifically created to offer the best results for your skin. The brand was introduced in 2019 by Tina Chen Craig, and its three-star performers, namely The Resurfacing Compound, The Super Hydrator, and The Sculpt Arm Compound, have taken the skin-care industry by storm.
Peach & Lily
Alicia Yoon is the creator of this revolutionary brand, and its innovative products offer eye-opening results, including the much-sought-after glass skin. The brand's Glass Skin Refining Serum is a best-seller enriched with niacinamide and peach extract to soothe sensitive skin and reveal its inner glow.
Tatcha
Japan has long been recognized as a tech giant, but its beauty formulas have also taken the world by storm. Tatcha is a J-beauty phenomenon founded by Vicky Tsai and comprises ultra-hydrating and glow-boosting products from deep cleansers and water creams to skin essence and dewy serums.
Blume
Blume is a female-founded, clean, and cruelty-free brand featuring skin, body, and period care products. Founded by the sister duo Taran and Bunny Ghatrora, this remarkable brand offers natural deodorants, hydrating cleansers, and soothing facial oils for acne-prone skin.
Allies Of Skin
As the name suggests, this super friendly skin-care brand includes naturally-formulated products that offer gentle care and protection. Nicholas Travis created Allies of Skin in 2016, and its product lineup comprises clinically-proven ingredients like vitamin C, AHA, peptides, and prebiotics.