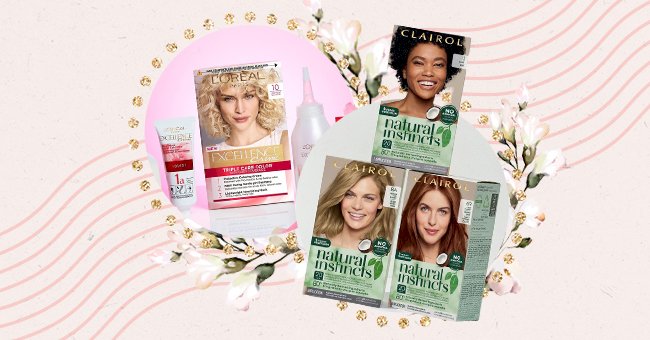 Our Pick: The Best At-Home Hair Dyes To Use When You Can't Get To A Salon
While the first place you may want to go to dye your hair is the salon, it's not always ideal. But neither is dark roots or brassy hues.
The evolution of the home dye kit is one to behold. While many might have side-eyed the dye in a box once upon a time, many hearts have since been converted.
However, it comes with no surprise. Home dye kits are capable of giving you high-level color often at a comparatively decent price and from the comfort and safety of your home. Here are some of the best home dyes to get lush, colored hair.
Clairol Natural Instincts
As far as drugstore home dye kit brands go, Natural Instincts is a winner. It offers you an even coverage and a luminous shine. It promises to last for twenty-eight washes
Madison Reed Radiant Hair Color Kit
One of the primary concerns of redheads when it comes to hair dye is fading. Madison Reed Radiant Hair Color Kit is recommended to counter this fading.
eSalon Custom Hair Color Set
You can get really specific with a color set that's specifically designed to suit you. Specialists from eSalon will ask you a few questions about your skin tone and hair. Considering your responses, they'll develop a batch of custom hair dye and deliver it to you.
Revlon ColorSilk
An increasing number of people are embracing their grey hairs. But if you'd like to address even the most stubborn greys, Revlon Corolsilk covers it all up like it was never there.
Rita Hazan Root Concealer Touch-Up Spray
This is a highly rated waterproof and transfer-proof spray for when you would like to cover up a few lurking greys strands.
L'Oréal Superior Preference Glam Lights
Highlights aren't the simplest to execute, but if you have an idea of what you're doing and L'Oréal's Glam Lights, you're on the right track. When in doubt, however, see a colorist.
Manic Panic Hair Dye
For the not-so-color shy who want to try a bold color like cotton candy pink or a deep violet and other trendy pastel shades.