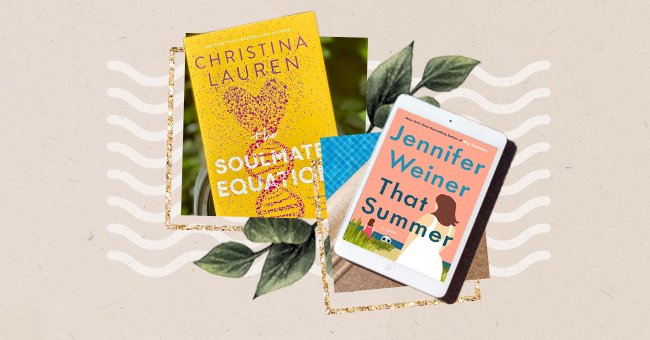 Our Pick: The Best Beach Reads For Summer 2021
Attention bookworms! It's officially that time of the year again when the warm, sunny days decide to make a comeback, and all you want to do is sip your favorite cocktail and curl with an epic read while you get tanned.
Summer madness is a real phenomenon, and everyone likes to celebrate the hot weather in their own special way. However, bibliophiles are always looking for an excuse to add more books to their reading pile, and every changing season offers them an excellent opportunity to refresh their library.
From feel-good romantic tales to gripping mystery narratives ready to strike your fancy, you'll find everything to please your summer-loving heart. Next: take a look at the best beach reads worth adding to your summer reading list.
That Summer: A Novel By Jennifer Weiner
That Summer is a story filled with intriguing twists and deep-rooted secrets and explores the dynamics of female friendship. Daisy Shoemaker has too much on her plate while she tries to balance her family and work life, realizing she has no real friends to bond with.
However, her life turns around when she starts getting emails from a girl named Diana, whose email address is only a punctuation mark different from hers. Diana and Daisy finally meet and become friends, but Daisy must figure out the real reason behind this new camaraderie.
The Break-Up Book Club By Wendy Wax
The Break-Up Book Club comes from the USA Today's best-selling writer of My Ex-Best Friend's Wedding, Wendy Wax. The story is centered around four female friends who begin bonding over their mutual love for reading, and several other realities of life at book club meetings held in a historic carriage house turned bookstore.
The Soulmate Equation By Christina Lauren
The Soulmate Equation follows the story of a single mother, Jess Davis, a data and statistics wizard, who finds it hard to start dating again. Things take a different turn when she discovers GeneticAlly, a DNA-based matchmaking organization that helps people find their soulmate through DNA.
But what Jess is not prepared for is her DNA matching test results, which show that she's 98% compatible with GeneticAlly's strong-headed creator, Dr. River Pena. Even though Jess already knows him, she gets paid to change her mind and finds herself wondering at the philosophy behind finding soulmates.
Float Plan By Trish Dollar
Float Plan is a bittersweet romantic story, exploring Anna's second chance at love after she finds herself sailing alone, without her fiancé. After realizing she won't be able to sail on her own for long, she takes the services of a professional Irish sailor, Keane, who is fighting his battles just like Anna.
People We Meet On Vacation By Emily Henry
There's something oddly satisfying about stories exploring the love dynamics between best friends and everything they go through to make their relationship work. People We Meet On Vacation has a similar theme and follows two best buddies, Poppy and Alex, who are completely different from each other, but close friends nonetheless.
They live apart for most of the year, meeting only for one week every summer until they call off their reunion after a fight. Poppy recalls the last time she felt happy, which instantly makes her think of Alex, and she talks him into spending one more summer together.