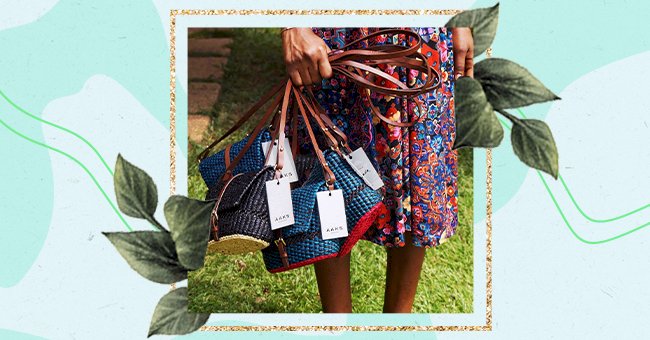 Our Pick: The Best Black-Owned Handbag Brands To Shop This Year
A handbag can easily be called a girl's best friend. From holding our essentials like a phone and wallet to makeup accessories like lipstick, perfume, and what-not, this carry-it-all always has our needs covered.
Black-run businesses are leveling the playing field with their growing talent. You will now find people of color running the show nearly everywhere, but their contributions to the fashion and beauty industry are worth appreciating.
While you can buy a handbag anywhere you like, investing in Black-owned brands is one way to show your love and support to deserving parties. Ahead, find the best Black-founded handbag labels, from cult faves to indie brands.
Mateo NY
Matthew Harries' Mateo NY is more popularly known for its one-of-a-kind jewelry collection. However, the brand now excels in making stunning handbags, which offer a perfect mix of minimalistic on-vogue styles.
Petit Kouraj
Petit Kouraj was launched by Nasrin Jean-Baptiste, a London-born designer with Haitian parents. The brand is also associated with D.O.T Haiti, a female-run organization dedicated to creating empowerment through vocational education.
The handbags are a pure work of art, hand-crafted using organic cotton and pure leather. You will most likely never find such stunning fringe and netted bags anywhere else.
Yvonne Koné
Yvonne Koné was launched in 2011, offering a beautiful blend of Danish minimalistic designs with inspiration drawn from the designer's African descent. The brand also provides aesthetically appealing and extra luxe footwear.
Brandon Blackwood
Take a trip to the wild, colorful side with Brandon Blackwood's alluring and catchy bag designs, available in various rich textures. The Jamaican-Chinese designer launched his brand in 2015, and since then, has come a long way to become an established handbag label.
AAKS
Ghanaian native Akosua Afriyie-Kumi founded AAKS in 2014. The brand's dreamy bag collection is perfect for holiday and everyday wear, and all the handbags are hand-crafted by women in Ghana. A true labor of love!
Brother Vellies
Brother Vellies, led by Aurora James, is well-known for its iconic shoe collection, but the brand also creates beautiful handbags, from embossed totes to animal prints. The bags are handcrafted in Brooklyn, employing talented artisans from Nairobi to New York.
Telfar
Telfar is lovingly known as Bushwick Birkin, and if you've not heard the name before, you must have seen that iconic logo somewhere for sure. The cult-favorite brand is loved by audiences worldwide, including famous folks like Alexandra Ocasio-Cortez.