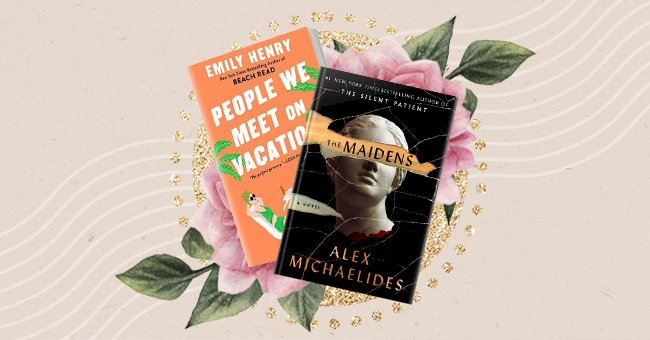 Our Pick: The Best Books To Add To Your Summer Reading List
After surviving a testing year that was 2020, we have made it to another summer season. And to help you beat the summer heat, here's a list of all the page-turners you can indulge in in the coming months.
Surprisingly enough, we've touched upon 2021's halfway mark. Thanks to the vaccines rolling out worldwide, our summer plans can be a lot less limited this year. And that means we can enjoy beach-time fun and bathe in the sun.
However, we can reserve some summer nights (and beach days) strictly for reading purposes. Moreover, the warm weather book lineup is brimming with intriguing titles waiting to be read. Now is the perfect time to share them all with you!
Last Summer At The Golden Hotel By Elyssa Friedland
If you're looking for a book to add to your beach tote, this one's for you. The Goldmans and Weingolds have not opened the luxe Golden Hotel for years. Set in the hot vacation spot Catskills, the two must decide whether the hotel is actually worth saving.
People We Meet On Vacation By Emily Henry
After the massive success of Beach Read, Emily Henry is back this year with another summer must-have. People We Meet on Vacation is centered around two best friends who have one last chance to revive their old summer romance.
This sparkling novel is on the list of "the most anticipated books of 2021." Furthermore, it ranks nine on Amazon Charts and has become a New York Times Number 1 Best-seller.
Instructions For Dancing By Nicola Yoon
In Instructions For Dancing, Evie Thomas plays the hopeless romantic who doesn't believe in love stories. However, she secretly craves for one deep down, and things begin to change when she meets a boy named X at her dance lessons.
Seven Days In June By Tia Williams
Seven Days in June revolves around two estranged writers who were lovers in their past. In fact, Eva Mercy and Shane Hall spent one week being madly in love until things took a drastic turn.
Now sparks rekindle when they meet at a book event. However, if they are to give each other a second chance, they must first come to terms with their past.
The Maidens By Alex Michaelides
The Maidens brings together a mysterious thriller wrapped in subtle references to Greek mythology. After the murder of Mariana Andros' niece's friend, she becomes obsessed with proving that Edward Fosca is a killer.
On the other hand, Fosca is almost untouchable because he's a professor at Cambridge and backed by a secret female society called The Maidens. However, Mariana is determined to stop Fosca at every cost.
While We Were Dating By Jasmine Guillory
If you've ever rooted for your favorite reel life couples to become real, you will love this one. In Jasmine Guillory's latest steamy read, Ben Stephens and Anna Gardiner can't deny the chemistry between them.
After they both do an ad campaign together, they cannot help but feel a growing attraction. But can they take their professional relationship to the next level? Read for yourself to find out!