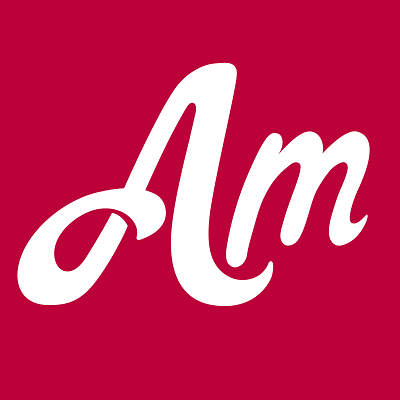 Our Pick: The Best Celebrity Wedding Guest Dresses
Sure the day isn't about you as a wedding guest, but who says you can't have your fun getting all dolled up for the special occasion?
As fun as getting dressed for a wedding may be, it can also cause some worrying trying to pick the perfect outfit for the day. Thankfully, we have the stars to look to for inspiration.
Stylish celebrities do wedding guest outfits for their friends' weddings just as well as they do red carpets and events. As wedding season ramps up again, if you find yourself in need of some inspiration, these are some of our favorite looks:
Amal Clooney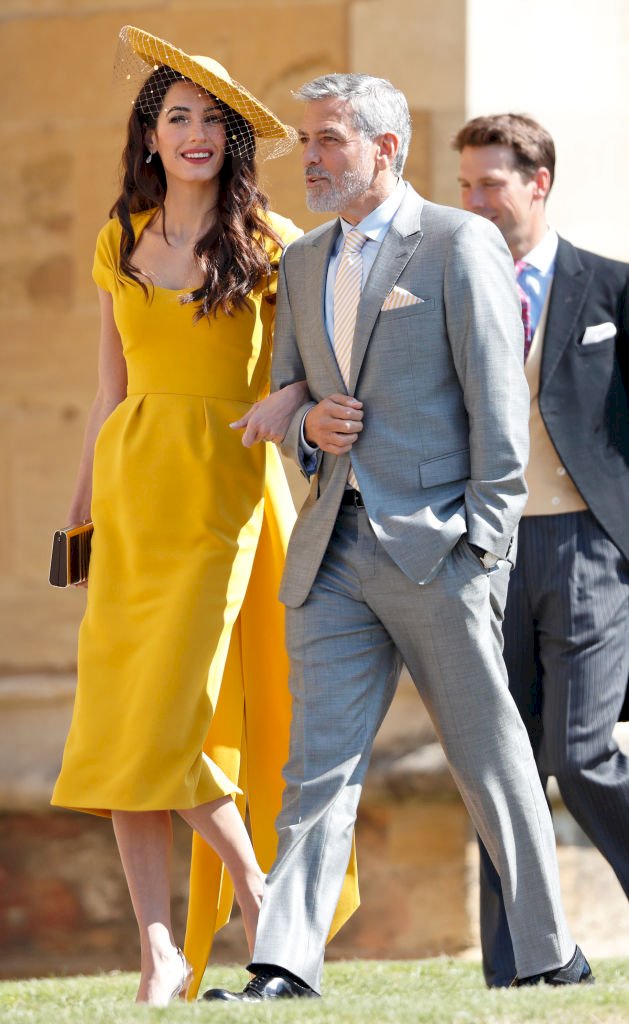 Getty Images
Weddings are traditionally happy occasions, and what's a happier color than a bold shade of yellow. So take style notes from Amal Clooney with an elegant sheath dress.
Hailey Bieber
Some people might say that the LBD has no place at a wedding celebration, but Hailey Bieber just made a very strong case that, in the face, the black number is that versatile. In addition, the stretch-knit mini dress from AZ Factory is still available for purchase.
Emily Blunt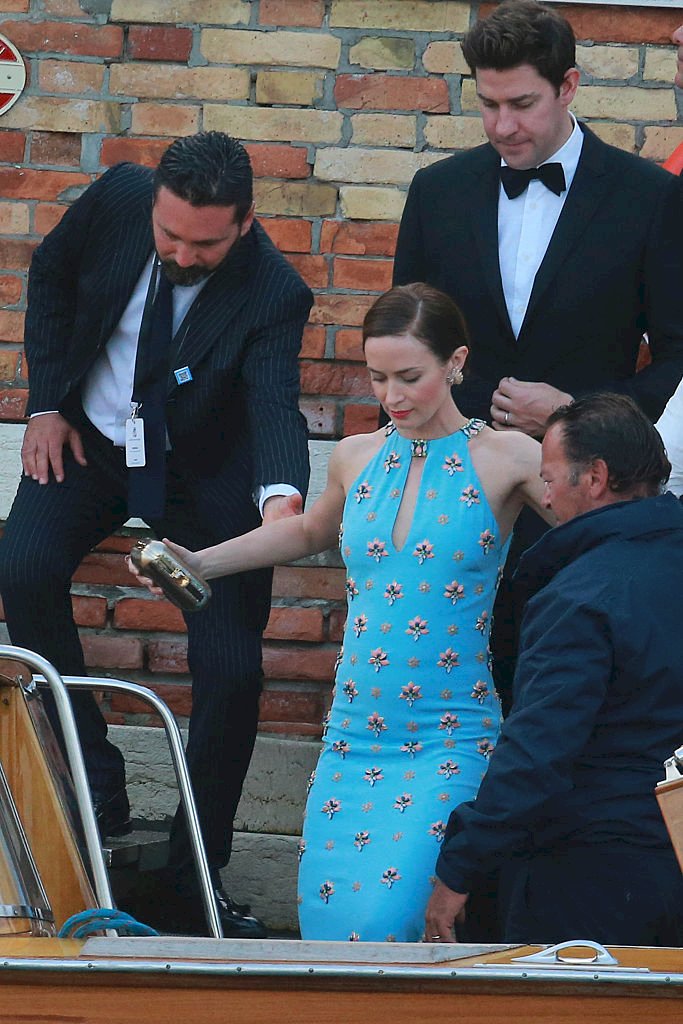 Getty Images
When George And Amal Clooney got married in 2014 in Venice, Italy, Emily Blunt wore a floor-length, embellished blue dress.
Ashley Graham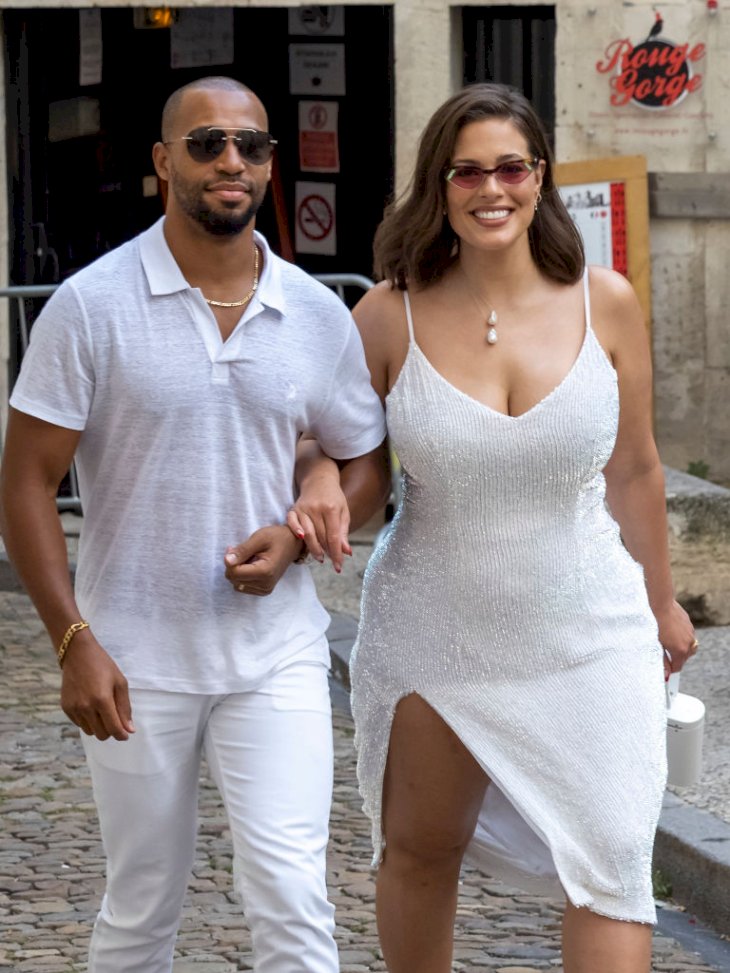 Getty Images
It's okay to wear a white dress to a wedding when the dress code dictates an all-white attire. So Ashley Graham dazzled in this white sequin dress accessorized with a minimalist pearl necklace.
Emily Ratajkowski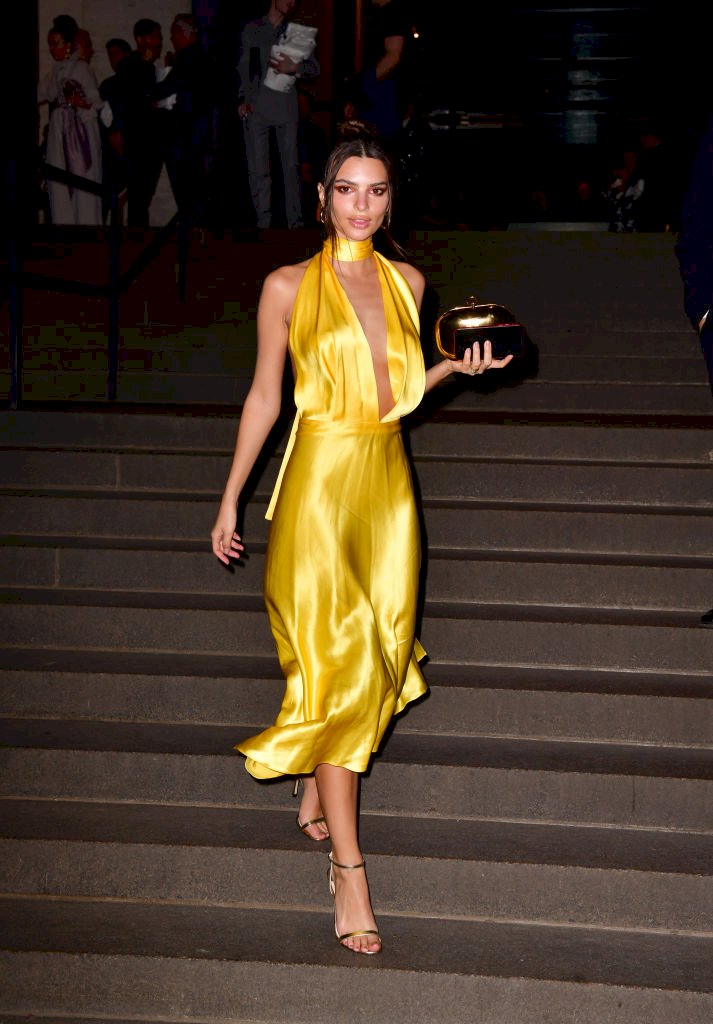 Getty Images
Emily Ratajkowski looked like a golden dream at Marc Jacobs' wedding reception in New York City. The star completed the look with metallic accessories.
Kate Middleton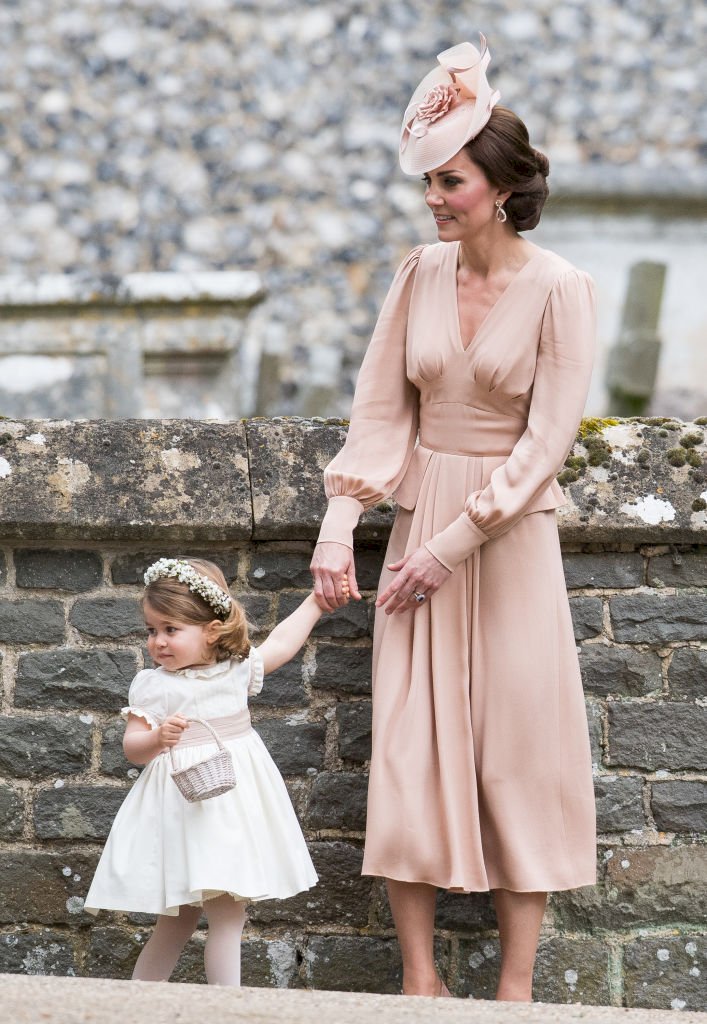 Getty Images
For her sister's wedding, Kate Middleton ticked all the boxes for a royally elegant wedding guest dress. The Duchess of Cambridge went for a peachy frock and matching hat.
Victoria Beckham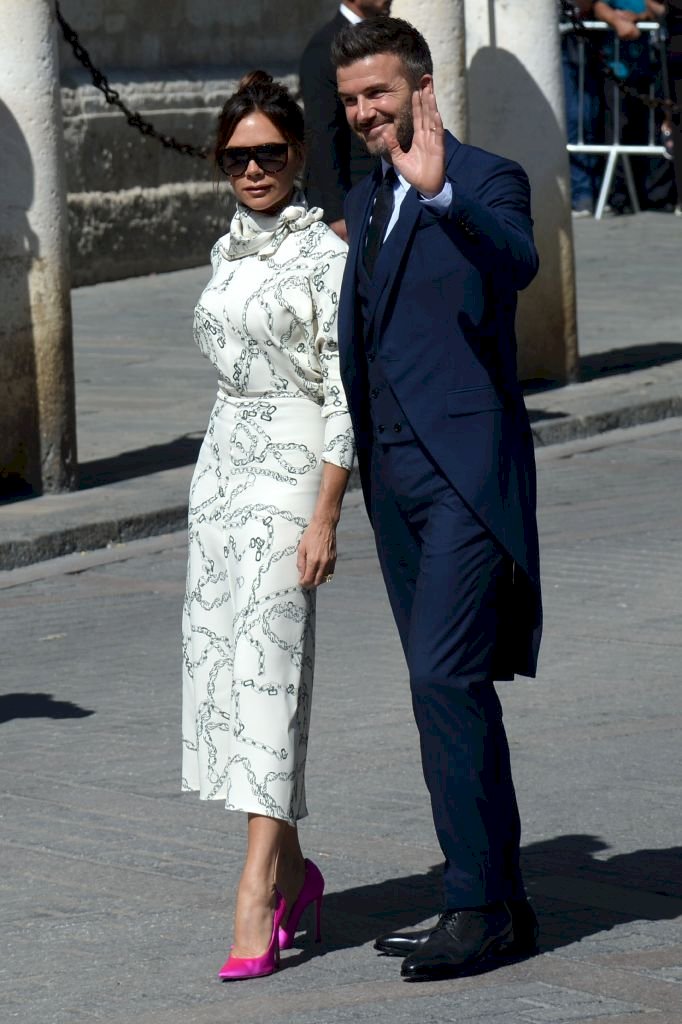 Getty Images
Let's have a moment for the ever-stylish pair whose fashion choices hardly disappoint. For the nuptials of Spanish football player Sergio Ramos and Pilar Rubio, Victoria opted for a wedding-appropriate dress featuring a high neckline and a pair of ceres heels for a pop of color.
Naomi Campbell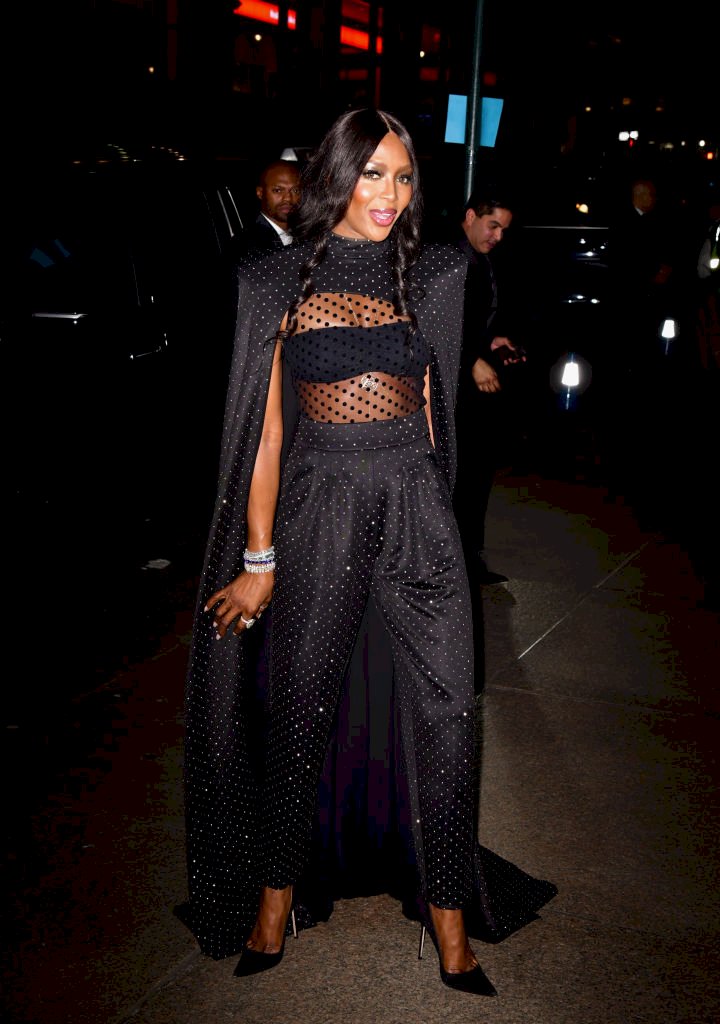 Getty Images
Marc Jacob's star-studded wedding reception also included the iconic 90's trailblazing model, Naomi Campbell, who wore this neck-breaking ensemble featuring a Balmain cape and sheer polka dot bodice.
Cara Delevingne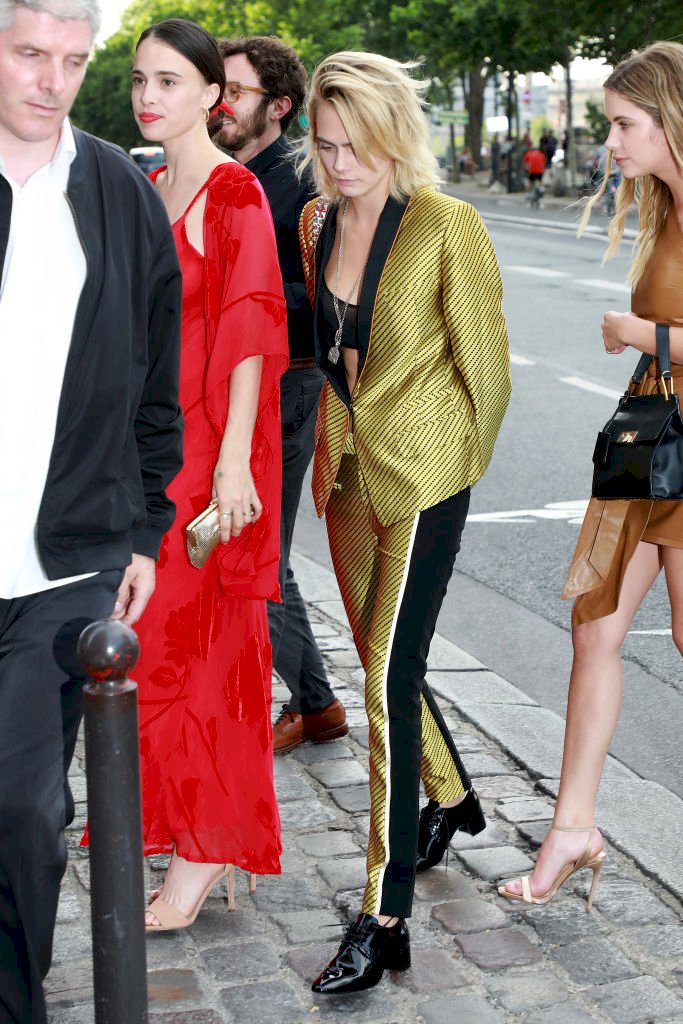 Getty Images
Attending the wedding celebration of famous cool cat Zoe Kravitz to Karl Glusma in France, Cara Delevingne nailed her look with this gold tuxedo.