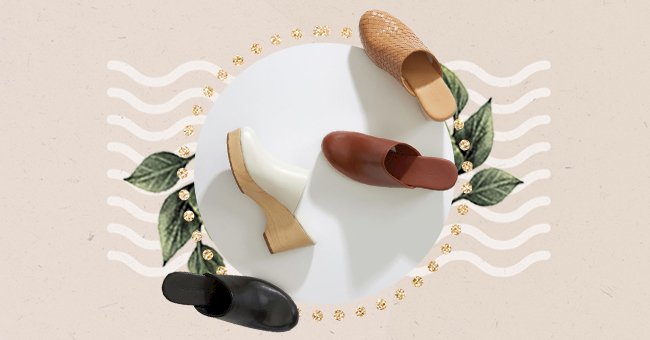 Our Pick: The Best Clogs To Buy In 2021
Clogs are having an all-new moment, and we couldn't be more delighted. These super comfy and chic shoes are back with a bang, ready to amplify your lockdown regime and remind you why they deserve a spot in your shoe collection.
Last year our world was turned upside down when the pandemic hit us hard (literally). While our professional and personal lives were shaken badly, our fashion routine was also disrupted, with several clothing pieces and shoes being rendered useless when lounging at home.
Now that we've all adjusted and somehow embraced the new normal to an extent, buying lockdown-friendly accessories seems like a wise thing to do. Clogs have come a long way, from being a staple in the shoewear category to the most charming options. Here are our top favorite clogs to buy this year.
Everlane The Clog
Everlane's The Clog is made from premium leather and a natural wood outsole, with a sleek design that makes it a perfect summer option. It features minimal detailing and a hollowed heel and is super comfy because of its cushioned insole.
Swedish Hasbeens Dagny Clog
The Swedish Hasbeens Dagny Clog comes in a neon color, making it a spring-favorite shoe option. This clean Dagny mule has a 60s-themed squared toe design and a rubber sole to help you walk all day long without feeling tired.
Simon Miller Vegan Bubble Clogs
Simon Miller Vegan Bubble Clogs feature the classic, round toe snub-nosed shape, which will bolster your feet like nothing else. The chic bubble shape and padded faux leather upper is everything that makes these vegan clogs classify as lounge-worthy shoes.
Akiko Tsuji X Troentorp Blue Delft Existential Bunny Clog
These bunny art clogs are a fun, maximalist take on the classic clog trend we've been following for years. The blue and white color combination and signature bunny motifs will go well with your spring and summery dresses.
Fabrizio Viti Jean Shearling-Lined Clog
If you're unsure about getting on the clog-wagon, this is your cue. Fabrizio Viti Jean Clogs are decorated with pink, white, and yellow daisies and feature a hallmark burgundy color, so you can match them with your favorite spring outfits and walk in style.
Dansko XP 2.0 Clog
Classic clogs will never go out of style, and these Dansko XP 2.0 clogs are here to prove it. These iconic shoes feature an easy slip-on design, and their leather upper is scratch-resistant and comes with a polycoat finish, so they always look shiny new.
Sandgrens Tokyo Clog
Classy, classic, and chic - these Swedish-style clogs will be a perfect addition to your lockdown shoe collection. They come with an ultra-soft rubber sole and an arch strap design to bolster your feet while walking.
Proenza Schouler Rondo Clog
You will feel like you're walking on a cloud wearing these Puffy Rondo Slippers. They come in three colors: natural, black, and blue. These Rondo Clogs are made from buttery lambskin leather and have a slip-on silhouette to give you the most comfortable walking experience of your life.