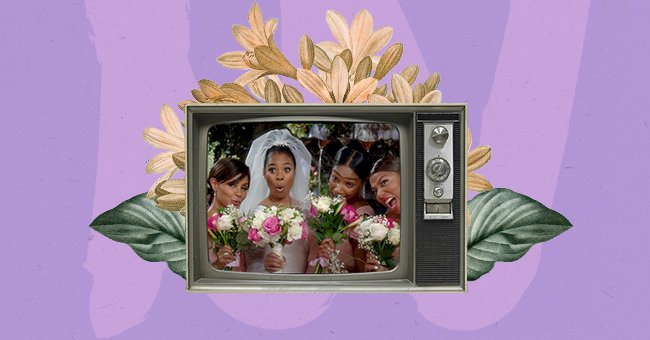 Our Pick: The Best Comedy Movies Of All Time
Oh, these times are super challenging, and they're making us go bonkers. So what's the cure for our pandemic blues? If you're done watching action-packed movies and tear-jerkers, it's time to make way for some comedy.
For the days when all you want to do is sit back and have a hearty laugh, a classic comedy film can come in handy. Before you know it, you'll be lost in the story, thoroughly enjoying the subtle hilarity and all that comes with it.
Not all comedy movies are created equal, and sometimes, you can only make time for high-quality cinematic experiences. So if you're serious about bursting into guffaws, here are the best comedy films to add to your watchlist.
Girls Trip (2017)
Girls Trip will not only make you roll on the floor with uncontrollable laughter, but it will also make you reminisce all the times you've had fun with your friends. The movie stars Queen Latifah, Tiffany Haddish, Queen Latifah, and Jada Pinkett Smith.
The story centers around four best friends who finally get a chance to reconnect, travel to New Orleans and have the time of their lives.
21 Jump Street (2012)
21 Jump Street introduced us to the charming yet underachieving cop duo of Channing Tatum and Jonah Hill, starring as Jenko and Schmidt. The two of them are sent undercover to pose as students and uncover a synthetic drug ring. The sequel, 22 Jump Street, is also worth watching!
Elf (2003)
Elf is a family comedy starring Will Ferrel as Buddy The Elf, a human who is brought up by Santa's elves at the North Pole. However, when he grows up to find that he's not an elf, he decides to search for his biological father.
This sweet comedy film will inspire all the magical feels in you, leaving you feeling light-hearted and happy long after you're done watching it.
Bridesmaids (2011)
The timeless charm of classic rom-coms never gets old, and Bridesmaids is a resounding example. The movie is centered around a jobless chef, Annie, who is asked by her best friend, Lillian, to be her maid of honor.
However, things take a drastic turn when Annie messes up everything due to her tussles with the bridesmaids, and the wedding preparations get caught in the haywire.
Mean Girls (2004)
Mean Girls will always be our favorite teen comedy movie, promising us tears of joy and numerous hilarious moments. The film starred Tina Fey, Rachel McAdams, Lindsay Lohan, and Amanda Seyfried, and to date is regarded as one of the cult classics.
Mrs. Doubtfire (1993)
You can never go wrong with a Robin Williams movie, and this one is guaranteed to give you all the laugh-worthy moments to chase away the lockdown melancholy. Williams stars as a single father who impersonates as a female housekeeper to spend time with his kids.
10 Things I Hate About You (1999)
Long before Heath Ledger became the iconic Joker in The Batman movies, he played the high school sweetheart, Patrick Verona, alongside Julia Stiles. This classic high school movie will give you all the feel-good vibes, with Ledger's stunning singing sequence and Stiles' heart-wrenching poem at the end.