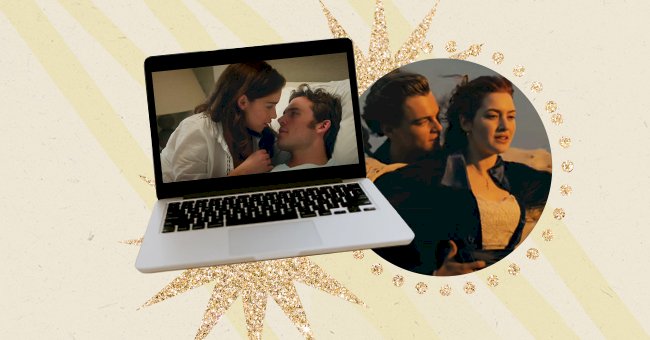 The Best Sad Movies To Add To Your Lockdown Watchlist
In case you didn't know, a good cry can sometimes do you a whole lot good. The healing power of tears has therapeutic effects on our emotional state of being, helping us calm down and feel much better than before. Can we interest you in some real good, sob-worthy movie suggestions?
Oh, these times are hard, and they're making us all go bonkers, so what's the best way to deal with yourself while you survive a holocaust of a lockdown regime? It's time to refresh your movie watchlist with some tear-jerkers and cry a waterfall to release your emotional stress.
If you're not the sentimental type, perhaps now is the perfect time to experiment getting emo for like an hour or two? Read on to find the best sad movies to add to your lockdown watchlist for the days when you need a cathartic crying session.
Me Before You
Me Before You is a romantic drama film based on Jojo Moyes' best-selling book of the same name. It follows the story of Louisa Clark, who has no choice but to accept a job that requires her to look after a paralyzed man, Will Traynor.
Over the course of the film, the two develop a romantic bond that is doomed from the very beginning. The ending sees Will bidding farewell to Louisa with a heart-wrenching letter, telling her to move forward. Excuse us while we have a moment!
Eternal Sunshine Of The Spotless Mind
Eternal Sunshine of the Spotless Mind is a masterpiece by Charlie Kaufman, starring Jim Carrey, Kate Winslet, and Kirsten Dunst. The story revolves around Joel and Clementine, who go through phase after phase in their relationship, reaching a point where they use technology to erase each other's memories.
While some of us would love to entertain the idea of being done with our terrible past, everything comes at a cost, and the tragedy of it all is what this movie tends to explore.
Dead Poets Society
This Robin Williams starrer from the 1980s is an evergreen film where the students are lucky enough to find a teacher who truly gets them, teaching them a thing or two about the things that matter, like poetry, beauty, romance, and love.
A true literary marvel, you will relate to this movie on an emotional and philosophical level. And, of course, it's one of the most phenomenal performances by Williams!
A Walk To Remember
Nearly all Nicholas Sparks' movies promise an excellent crying jag, so you can binge-watch all of them when you're looking for a reason to cry your heart out. This one, in particular, has that guaranteed tragic ending with the girl dying, leaving behind a grieving father and boyfriend, who has changed for the better.
One Day
There's something about movies with friendships almost turning into relationships until the end ruins everything, and you're left with so many unexplainable feelings, and you're basically left questioning your ironic choice for sad movies.
Please watch this one for Jim Sturgess's timeless charm and Anne Hathaway's accent. And, of course, for a good cry because that's the whole damn point!
Titanic
There's no way this classic and evergreen James Cameron masterpiece won't move you to tears. Not only did this movie skyrocket Kate Winslet and Leonardo Di Caprio's career, but it also introduced us to Celine Dion's melodious voice and the most tragic of all endings in the history of sad endings!
The Fault In Our Stars
Two terminally ill lovers find solace in their feelings for each other, but who were they kidding? In a world of sad endings, this has to be the saddest one possible. And no, we're not complaining because we're just looking for a reason to sob after all!