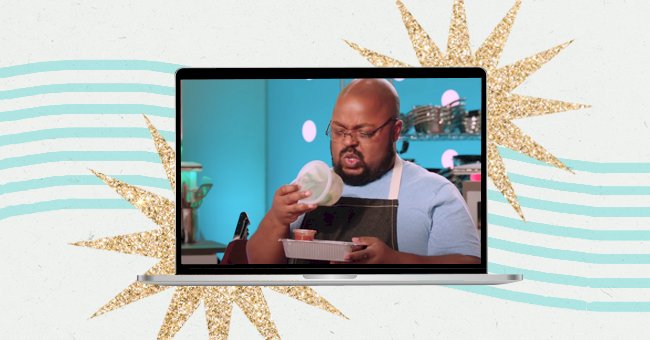 Our Pick: The Best Cooking Shows To Watch On Netflix
Netflix is home not just to popular movies and TV series but also to some of the most phenomenal and binge-worthy cooking shows, offering the best food inspiration and an endless dose of laughter and entertainment.
Streaming services like Netflix, Amazon Prime Video, HBO Max, and the like have become popular amidst the global pandemic. When the going felt super hard, people found solace in binging their favorite films and shows, making the most of their time at home.
But for the folks who like to keep an eye out for all things related to food, kitchen, and cooking, Netflix promises some delicious and juicy content. Take a look at the best cooking shows you can watch on Netflix anytime, any day, and as many times as you like! You can thank us later.
Nadiya Bakes
Nadiya Bakes is Nadiya Hussain's very own personal series, where she can be seen sharing her passion for baking with the world. She was the winner of The Great British Bake Off Season 6 and since then has come as far as being a cookbook author and baking a birthday cake for the queen.
Waffles + Mochi
Waffles + Mochi is Michelle Obama's very own cooking show, where she encourages kids to adopt healthy eating habits. There truly is nothing the former first lady cannot do, and this kid cooking show is all the proof we need.
Waffles and Mochi embark on their journey to travel the world and undergo exciting culinary adventures. They're guided on their expedition by none other than Mrs. Obama, who plays a supermarket owner.
Best Leftovers Ever!
Would you really turn your leftover meals into a delightful new dish to win a $10,000 jackpot? Perhaps you can make up your mind after watching Best Leftovers Ever!, where three highly skilled cooks compete to make the most tempting dish from leftovers.
The chef who makes it through the two challenges takes home the grand cash-erole, which is worth all the time, effort, and suspense.
Nailed It
To all the amateur cooks who have managed to create the most epic fails in the history of cooking, this one's for you. This light-hearted show features bakers who compete to make the most extraordinary cakes, with many of them failing miserably.
But the star of the show gets to walk away with a grand cash prize of $10,000, a trophy, and the chance to utter the two magic words, "Nailed it!"
The Final Table
If you've enjoyed watching cooking shows which look like a reality TV series, with participants creating the most delicious recipes while being on a time crunch, then you'd enjoy watching The Final Table.
The show comprises 12 international teams of highly skilled chefs who prepare dishes inspired by the chosen country in every episode. In the final round, the qualifying teams are split up to compete as individual participants.
The Great British Baking Show
Here's another quirky cooking show that will give you a hearty laugh. The Great British Baking Show features a group of amateur bakers who compete with one another to be named Britain's best baker.