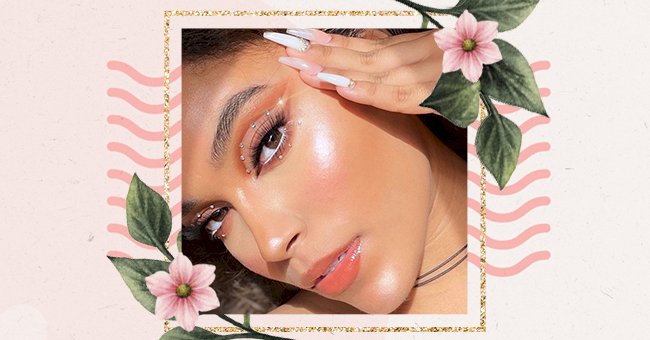 Our Pick: The Best Cream Blushes For A Sweat-Free Dewy Finish
Unlike a powder blush that cracks and fades away, a cream blush will give you a streak-free glow. Besides, you can use your fingers to dab just the right amount or get hold of a damp makeup sponge to do the trick.
A cream blush is mandatory for that much-coveted rosy flush on your cheeks. Contrary to their powdery counterparts, cream blushes are long-wear, hydrating, and blend nicely with your skin. They are also very easy to apply and cause no mess.
However, finding a cream blush that keeps you glowing in the hot summer months can be challenging. Allow us to point you in the right direction with our selection of the best cream blushes in the market. Bonus: you can use these fail-safe options all year round!
Kosas Color & Light: Crème Cream Blush & Highlighter Duo
Your beauty dreams are about to come true with the Kosas Cream Blush & Highlighter Duo. This two-in-one product contains nourishing oils like Jojoba Seed and Rosehip Seed Oils which help balance and brighten the skin.
Each duo contains two color combinations, so you can choose the right amount of flush to complement your skin tone.
Fenty Beauty By Rihanna Cheeks Out Freestyle Cream Blush
Rihanna's beauty brand proves that a blush need not contain the conventional pink shades only. Instead, it can embrace exciting hues from all color palettes, including red, orange, and purple.
This ultra-light, non-greasy cream blush is a highly blendable formula. It comes in 10 different shades, so you can wear the one that best matches your mood.
LYS Beauty Higher Standard Clean Cream Blush With Vitamin E
LYS Beauty Cream Blush is a brilliant choice for people who want a subtle natural flush of color. It is a highly pigmented formula that comes in six exciting shades and offers a satin-matte finish.
Glossier Cloud Paint
Opting for lightweight, hydrating, and no-makeup makeup products becomes a necessity in the hot weather. Luckily, you can achieve a natural flush with Glossier's Cloud Paint. It comes in eight different shades, so you can pick the one you like best.
Maybelline New York Cheek Heat Gel Cream Blush
This featherlight gel cream blush is non-greasy and water-based and promises a natural, dewy flush. Moreover, it is highly pigmented, so you can create just the right intensity of color to complement your complexion.
Honest Beauty Crème Cheek Blush
Jessica Alba knew what she was doing when she launched her clean beauty brand, Honest Beauty. This lightweight creme cheek blush comes in four different shades and blends seamlessly to give a subtle dewy finish.
Milk Makeup Glow Oil Lip + Cheek
Is a cream blush even worth it if it doesn't make your skin glow? While you figure out the answer, have a look at Milk Makeup's Glow Oil Lip + Cheek stick. This ultra-light, non-greasy cream blush can be used on your lips and cheeks for a lit-from-within glow.