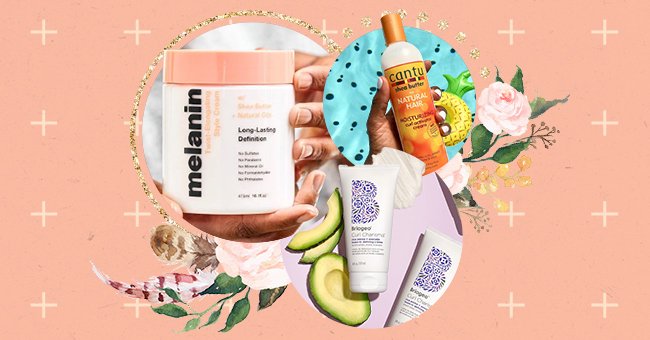 Our Pick: The Best Curl Creams For Different Hair Textures
Whether you prefer to use curling cream, curling gel, or curling foam to define the natural curls is a matter of taste. Foam often offers a stronger hold but sticks the hair a bit and usually has an unnatural wet look. On the other hand, curling creams provide a slightly more natural curl result but still give hold and shine.
Curling creams are primarily a styling product. They are supposed to define the natural waves and curls. Therefore, the caring effect is secondary. However, many products are fortified with nutrients that are good for curly hair.
You can knead the curling cream into damp hair after shampooing. Apply the product mainly in the lengths and save the scalp. Besides, the result is even better if the curling cream is worked into soaking wet hair. Also, press the curls upwards with cream.
Briogeo Curl Charisma Rice Amino + Avocado Leave-In Defining Crème
The defining Curl Charisma Leave-In Cream with Rice Amino Acids and Avocado contains anti-frizz rice amino acids, moisturizing avocado oil, nourishing quinoa extract, and tomato ferments to improve the texture of your curls.
Also, the inspiring selection of Briogeo hair care products, which are tailored to all hair structures, have been developed with the best of nature to meet the different needs of your hair.
Melanin Haircare Twist Elongating Style Cream
This is an elongating hair cream designed to hydrate and seal the moisture into your hair instantly. Also, it makes your hair more manageable while also helping to detangle and reduce knots!
Cantu Moisturizing Curl Activator Cream
The activator cream, which you should work into damp hair, strengthens the natural curl structure and frizz-free bounce. Besides, it consists of shea butter and coconut oil and underlines the natural beauty of your curls.
Camille Rose Almond Jai Twisting Butter
The Almond Jai Twisting Butter has been formulated with a cocktail of nourishing pumpkin, macadamia, and olive oils, with a nutrient-rich almond base and organic honey to give the hair the ultimate boost of moisture. Also, it is infused with a botanical juice blend of aloe and green tea, and the formula leaves the hair soft, sleek, and healthy.
DevaCurl SuperCream Coconut Curl Styler
This ultra-rich cream is multitasking with a hydra-definition blend. Also, it provides coarse curls with smoothness, shape, shine, and frizz control.
SheaMoisture Coconut Hibiscus Curl Enhancing Smoothie
The smoothie has natural ingredients to give you soft, silky, and defined curls! Because the smoothie is so rich, all you need is a little dab to smooth those unruly split ends instantly.
Taliah Waajid Curly Curl Cream
The curly cream is a non-greasy cream that easily shampoos out with no build-up. It helps define curls and eliminate frizz, and it also conditions and nourishes hair by providing moisture and shine.