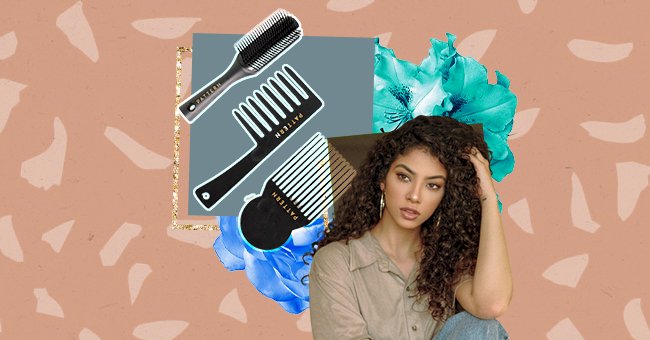 Top 10 Detangling Products For Curly Hair
Getting rid of knots and tangles in curly hair is a non-negotiable part of a healthy hair care regimen. Whether you're the finger combing or detangling brush type taking care of those tangles is pivotal to ensuring defined curls.
Whatever your preferred method of detangling maybe, a decent detangling product can help you reduce breakage and damage that can stunt your hair growth.
Moreover, detanglers now are ideal multitaskers that can help hydrate and define your curls too. Here are ten detangling products to help rid your hair of tangling"
As I Am Coconut Cowash Cleansing Conditioner
Moisture is imperative to healthy hair, and a regular co-wash can help to restore that much-needed hydration—the As I Am co-wash conditions and detangles your curls with ease.
The Honest Company Conditioning Detangler Spray
This detangling spray can fit right into your LOC (liquid, oil cream/butter) method and is safe for everyday use. It's also vegan and gluten-free.
Tgin Quench 3-In-1 Cleansing Co-Wash Conditioner and Detangler
This co-wash is formulated with shea butter and sweet almond oil to create the perfect conditions for an effortless detangle.
SheaMoisture Raw Shea Butter Extra-Moisture Detangler
SheaMoisture Raw Shea Butter Extra-Moisture Detangler is specifically formulated for dry and damaged hair while also targeting knots.
Carol's Daughter Hair Milk Curl Refresher Spray
This hair milk is water-based and may not hold on to moisture for long, but it will help make the hair more manageable. The ingredients list has agave nectar, cocoa butter, and shea butter.
Devacurl No-Comb Detangling Spray Lightweight Curl Tamer
From wavy to curly hair, Devacurl's detangling spray has most hair types covered. This leave-in smells like lemongrass, and tangles melt away almost instantly when it's applied.
Kinky-Curly Knot Today Leave-In Conditioner/Detangler
This has long been a popular go-to detangler/conditioner for curly heads. It has a gorgeous tropical smell from the mango fruit, and it can either be rinsed or used as a leave-in.
Aunt Jackie's Knot On My Watch Instant Detangling
Ideal for tight curls and coils, this detangler not only smells gorgeous but also provides good slip to detangle the more stubborn knots that don't just melt away.
Camille Rose Naturals Curl Maker
Hybrid products that do more than one thing are growing in popularity. Camille Rose's curl maker gets big points for defining your curls while also detangling them.
Pattern Wide Tooth Comb
Get the right tools to get the job done. A wide-tooth comb glides through the hair easier and with less damage than a regular comb or brush.