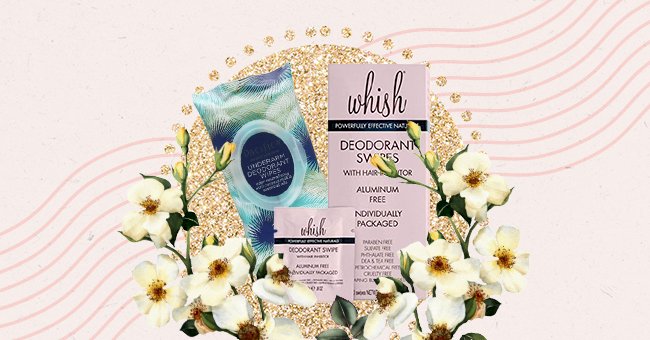 Our Pick: The Best Deodorant Wipes Worth Trying
Deodorant wipes have been around for a long time, but their popularity has increased quite recently. If you can't carry around a deodorant spray in your bag, count on these handy alternatives to keep you fresh all day long.
When the weather becomes warm, sweat and body odor become our biggest pet peeves. From wet underarms to irritated skin, bathing and sitting in front of your air conditioner can only get you so far. So what's the best way out?
Body wipes are infused with nourishing ingredients to provide you with much-needed tender love and care, regardless of the weather conditions. Below, find the best deodorant wipes to control sweat and body odor and meet your hygiene needs.
La Fresh Travel Lite Antiperspirant Wipes
Price: $20
These freshly-scented antiperspirant wipes are perfect for taking on the go and can easily fit in your purse and backpack for travel purposes. They are biodegradable and infused with a clean formula to help you stay sweat and odor-free without any white residue.
Bliss Lemon & Sage Body Wipes
Price: $8
Bliss Lemon & Sage Body Wipes contain plant-based ingredients and are aluminum-free to keep you fresh and sweat-free all day long. These ultra-soft, cooling towelettes gently cleanse and soothe the skin and are infused with refreshing notes of lemon and sage.
Busy Co Deodorant Wipes In Calm Unscented
Price: $11
Busy Co Deodorant Wipes in Calm Unscented are aluminum-free options infused with plant-derived ingredients to soothe and nourish sensitive skin. They contain papaya, zinc, and prebiotics, which boost the skin's natural radiance, fight odor, and improve the complexion.
type: A Deodorant Wipes - Refreshing Citrus Scent
Price: $14
These aluminum and alcohol-free towelettes contain a potent odor-neutralizing complex that cleanses the skin and controls sweat and odor. They are pocket-sized options infused with a refreshing citron scent to keep you fresh on hot and sunny days.
Pacifica Beauty Underarm Deodorant Wipes
Price: $9
Pacifica Beauty Underarm Deodorant Wipes are biodegradable, aluminum-free options infused with coconut milk and essential oils. The travel-friendly wipes contain natural ingredients that control sweat and odor and keep your underarms dry and fresh without feeling greasy.
Whish Deodorant Swipes
Whish Deodorant Swipes contains natural ingredients to soothe and cleanse the skin without leaving behind a white cast. They also fight odor and odor-causing bacteria and help reduce hair growth, especially in the underarms.
Eo Deodorant Wipes In Lavender
Price: $25
Eo Deodorant Wipes in Lavender include natural, plant-derived ingredients to nourish and cleanse the skin, removing everything from impurities to odor-causing bacteria. They are eco-friendly, biodegradable towelettes infused with a sweet lavender scent to give you a freshness boost.