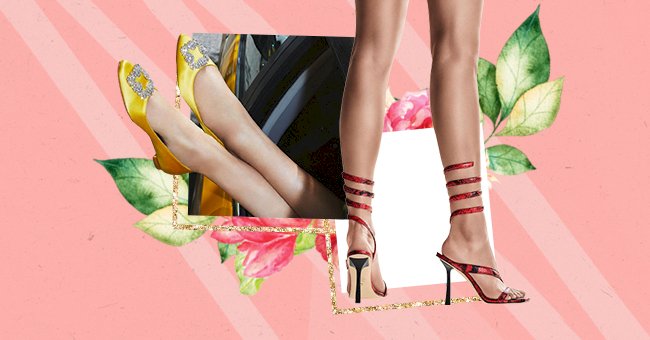 Our Pick: The Best Designer Shoes To Own
Women know that luxury has a name these days. Shoe connoisseurs love the avant-garde style from Christian Louboutin to the coveted detail from Manolo Blahnik and the masterful powers of Giuseppe Zanotti.
Along with the bag, the shoe is probably one of the most eye-catching accessories. But, of course, we all know that you can wear a Zara dress and wear a pair of Louboutin and it will make all the difference! That's why you keep buying pairs and pairs despite the boxes piling up in your shoe closet.
But sometimes, it's better to have a good pair of comfortable, iconic, and timeless shoes than ten pairs that will not stand the test of time. Between Italian and Spanish designer shoe brands or French luxury shoe brands, which one is your favorite?
Manolo Blahnik
Popularized by the fashionable Carrie Bradshaw in the series Sex and the City, Manolo Blahnik is the brand for the trendy business girl par excellence. From the most classic to the tangiest shoes, there is something for everyone with this Spanish brand.
Christian Louboutin
Probably the most famous of all, the famous brand of French shoes with the red sole still has a bright future ahead! Celebrities are snapping up these timeless pumps. Although these are luxury shoes, we can imagine wearing them for a special occasion.
Stuart Weitzman
Stuart Weitzman, the American shoe designer loved by Beyoncé, Gigi Hadid, and Taylor Swift, is one of the most famous in the world. Also, the brand brings architecture to shoe design.
Miu Miu
Even though Miu Miu is a brainchild of Miuccia Prada, the intricate and eclectic aspect of the shoes looks unique and calls for sex appeal, passion, style, and intrigue. Besides, the classic shapes are refreshed with innovative design and playful elements.
Gianvito Rossi
The son of Italian shoemaker Sergio Rossi also seduces with his sharp and minimalist designs. He studied for more than twenty years with his father before founding his brand in 2007.
Jimmy Choo
Jimmy Choo symbolizes the red carpet and makes glamorous appearances for Oscars' winners like Cate Blanchett, Halle Berry, and Hilary Swank, among others.
Giuseppe Zanotti
Since 2000, designer Giuseppe Zanotti has never ceased to make us dream with his red carpet shoes. Bella Hadid is crazy about it, and so are we. A vertiginous and sexy arch that gives us an air!
Charlotte Olympia
Don't underestimate the power of the imagination! Charlotte Olympia is a mischievous brand that also celebrates dreams and originality. In 2008, Charlotte Olympia Dellal founded her shoes and accessories brand and showed that a pair of cat-shaped moccasins could be funny and sexy.