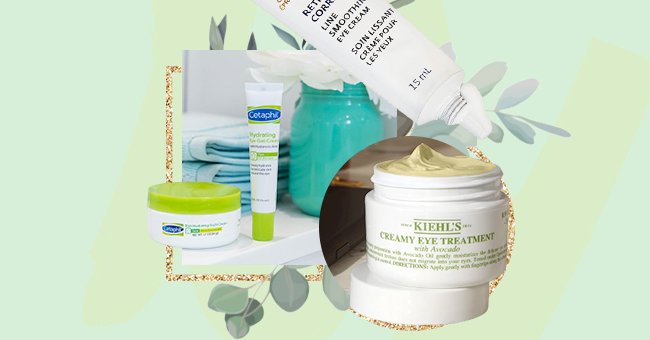 Our Pick: The Best Eye Creams To Buy In 2021
Getting a good night's sleep may not be in our control, but faking a wide-awake look is possible with an excellent eye care formula. Enriched with hydrating and brightening ingredients like hyaluronic acid, vitamin C, and retinol, eye creams can help reduce puffiness and dark circles.
Many people believe that adding an eye cream to their skincare routine is an unnecessary step. While facial serums and moisturizers can promise hydration and radiance, our eyes need a lot of TLC to appear bright, youthful, and firm.
There are a plethora of different eye cream formulations available, and choosing the one that is just right for you can be cumbersome. After thorough research, these are the best eye creams you should add to your skincare arsenal in 2021.
Cetaphil Hydrating Eye Gel Cream
Cetaphil Hydrating Eye Gel Cream is enriched with hyaluronic acid, which instantly hydrates the tender skin around the eyes. It also contains licorice extracts and vitamins E and B3, which help restore the skin's smooth and supple appearance.
The unique, fast-absorbing gel formula is lightweight and deeply nourishing for the dry and dehydrated under-eye area. It is suitable for people with sensitive skin and promises hydration and brightening effects lasting for 24 hours.
RoC Skincare Retinol Correxion Eye Cream
Retinol is a powerful ingredient when it comes to fighting visible signs of aging and wrinkles. RoC Eye cream is infused with retinol to combat puffy eyes and dark circles and rekindle the delicate area around the eyes.
This lightweight cream is also an excellent anti-aging formula. It helps reduce crow's feet and uneven skin tone, making the skin firm and healthy while improving its elasticity for a visibly youthful look.
Kylie Skin Eye Cream
Kylie Jenner is a beauty maestro, and her eye cream is enriched with hydration and brightening properties. This revitalizing eye formula contains caffeine, green tea, and pomegranate extracts, reducing wrinkles and puffiness, making the skin soft and smooth.
It also contains vitamin E, which hydrates the skin, and vitamin C, which reduces dark circles. Shea butter and jojoba oil act as excellent moisturizers, nourishing the skin for a healthy, supple look.
Kiehl's Creamy Eye Treatment With Avocado
Kiehl's Eye Treatment is a hydrating formula meant to de-puff and brighten your eyes. It contains avocado oil, beta-carotene, and shea butter extracts to improve your under-eye area's overall appearance and texture.
This magic avocado cream helps rejuvenate your tired, sagging eyes and fights signs of aging and fatigue. It also protects the eyes from blue light and provides long-lasting hydration and brightening effects.
Colorescience Total Eye 3-In-1 Renewal Therapy SPF 35
We are nearing sunny days, which means amplifying our sunscreen will likely be a top priority. However, applying SPF formulas around the delicate eye areas can be tricky, and that is where this miracle eye cream will come in handy.
Colorescience Total Eye is an anti-aging eye cream that contains SPF to shield your eyes from free radicals, including harmful UV rays. It is a super hydrating formula that helps fight dark circles, puffiness, fine lines, and wrinkles, renewing the bright-eyed, healthy look.