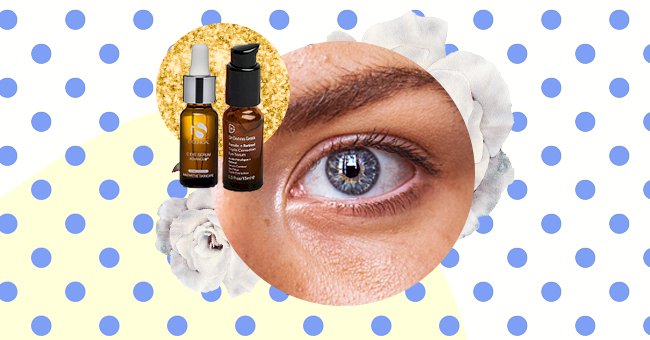 Top 5 Eye Serums To Treat Dark Circles, Wrinkles And More
Believe it or not, our eyes bring out the best in our appearance. Fighting dark circles, eye bags, and puffy, swollen eyes requires leveling up your eye serum game.
Our sleepless, stressful pandemic routine has taken its toll on our health. It tends to make our eyes suffer the most, both on the surface and from the inside. Most people are only familiar with eye creams and their benefits.
Eye creams are thick in concentration and fix surface-level issues. Eye Serums are more dilute and penetrate deep into the skin. We have rounded up the top 5 eye serums to combat your eye problems.
1. Organys Spark Rejuvenating Eye Formula
Organys Spark works on fixing your puffy eyes and dark circles. It makes your fine lines smooth and fights swollen under-eye area. This eye formula also absorbs quickly.
It also removes eye bags and gives your skin the needed glow. Hyaluronic acid and Vitamin C help hydrate the skin and brighten it up. Organys is an ideal pick for all skin types.
2. Drunk Elephant Shaba Complex Firming Eye Serum
If you want to look visibly younger with a tight eye area, try Drunk Elephant Eye Serum. It reduces signs of aging, fights wrinkles, and fixes dun damage.
Drunk Elephant Eye Serum is suitable for all skin types. It will brighten your dark circles and give you a more healthy, radiant look.
3. IS Clinical C Eye Advance+ Eye Serum
The IS Clinical C Eye Advance + works on hydration and brightness of your eye area. It has vitamins and botanicals which smooth your fine lines and make your skin radiant.
Hyaluronic acid penetrates deep to restore moisture content. Copper Tripeptide and Advance + formula also reduce visible signs of aging.
4. Dennis Gross Ferulic + Retinol Triple Correction Eye Serum
Dr. Dennis Eye Serum helps decrease aging signs around the eye area. The ferulic acid works on fixing fine lines and wrinkles. Retinol makes the skin appear smooth and brightens skin tone.
The Triple Correction Eye Serum is fast-absorbing and suitable for all skin types. You will notice your dark circles disappearing and puffy eyes becoming healthy.
5. Epara Skincare Eye Serum
Epara Natural Skincare Eye Serum makes your tired-looking eyes appear smooth. It includes natural oil and botanicals that reduce dark circles and eye bags.
It also works on making our puffy, swollen eye-area appear firm and tight. Your delicate eye contour area will feel safe and healthy with this eye serum.