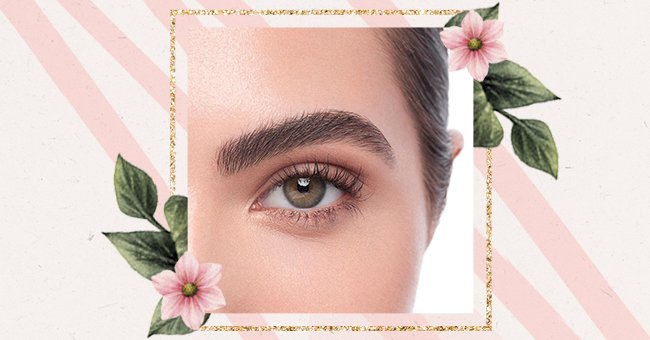 Our Pick: The Best Eyebrow Gels Worth Trying
Eyebrow gels can do wonders for your unruly brow hairs, keeping them in place so your eyebrows appear fuller, thicker, and well-defined. They can even come in handy for adding volume and shaping your arches.
We've been obsessed with perfecting our brows, all thanks to celebrities like Lily Collins and Cara Delevingne. While the bushy-brow folks were once frowned upon (myself included), our happy days have finally arrived with the bold, feathered, and soap brows gaining popularity.
But even if your brow hairs are less bulky and sparse, you can give them dimension and volume with a suitable brow gel. So to help you find the ultimate brow gel for your flawless brow look, here are the best options worth trying.
Kosas Air Brow Tinted Volumizing Treatment Gel
Kosas Air Brow Tinted Volumizing Treatment Gel contains plant-based fibers and is highly pigmented to help you enjoy the fluffy, face-framing brow look. Its triangular spoolie brush effortlessly lifts each brow hair, promoting full brow health and growth.
This tinted mousse-gel formula comes in eight different shades, so you can find the tint that best defines your brows.
Kjaer Weis FeatherTouch Brow Gel
Kjaer Weis FeatherTouch Brow Gel is a tinted formula that comes in four different shades. It is a nourishing brow gel containing rice flour, coconut oil, and lavender to hydrate and condition your brows, making them appear naturally full and balanced.
Glossier Boy Brow
Glossier Boy Brow is a classic grooming pomade that thickens, defines, and grooms your brows for a fluffy, fuller look. It is packed with nourishing ingredients like oleic acid and lecithin, which help hydrate and condition the brows.
UOMA Beauty BROW-FRO Blow Out Gel
UOMA Beauty's BROW-FRO Blow Out Gel is a lightweight and tinted formula that helps shape your brows, keeping them in place all day and all night long. Its easy-to-use applicator brush has tapered edges, making it easy to achieve a fuller, fluffy brow look.
Anastasia Beverly Hills Tinted Brow Gel
Anastasia Beverly Hills is considered the ultimate brow queen, and her Tinted Brow Gel is a redefined version of Dip Brow Pomade with a spoolie brush. This non-greasy cream-gel formula will help fill your sparse brows, define your arch, and stay on without fading or flaking.
WUNDER2 WUNDERBROW Makeup Waterproof Eyebrow Gel
If your eyebrows have been suffering because of sweat, humidity, or harsh weather conditions, this water-proof brow gel will keep you covered. It is an award-winning formula that will shape and define your brows, making them last for about three days straight.
NYX PROFESSIONAL MAKEUP Control Freak Eyebrow Gel
NYX Professional Makeup Control Freak Eyebrow Gel is a clear formula that helps sculpt your brows by shaping your arches and keeping the hairs in place. This non-sticky defining gel can be used alongside other brow products, including pencils and tinted gels.