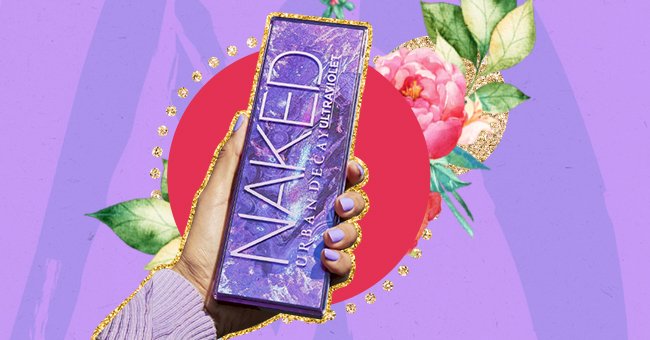 Our Pick: The Best Eyeshadow Palettes Of All Time
Have you ever wondered how the most iconic eye makeup looks come into existence? Of course, it's all about the precision and masterstrokes, but investing in a brilliant eyeshadow palette can amp up your eyes, visually and literally.
Our eyes can easily be called our most prominent feature, and it's only fair to give them a little extra T.L.C. for a stunning makeup look. When it comes to choosing which eyeshadows to mix and match, many of us find the lack of color options in our existing eye color collection.
An excellent eyeshadow palette featuring a delightful range of long-lasting and highly-pigmented eyeshadows can last you longer than your lipstick or gloss. Read on to find the best eyeshadow palettes of all time that are worth a spot in your beauty repertoire.
Urban Decay Naked Ultraviolet Eye Shadow Palette
Urban Decay Naked Ultraviolet is packed with a combination of purple and neutral eyeshadows in matte, shimmer, and glitter hues, alongside a holographic pearl transformer. The deep violet and peachy neutral shades are long-lasting and highly blendable for seamless makeup looks.
Pat McGrath Labs Mothership VIII Artistry Eye Shadow Palette Divine Rose II
Pat McGrath's collaboration with Naomi Campbell resulted in this enchanting rose bouquet of ten seamlessly blendable and highly-pigmented shades. The Divine Rose II Eyeshadow Palette includes beautiful blush tones and an exquisite triochrome - a metallic hue that shifts between three different color tones.
Beauty Bakerie Do It For The Graham Palette
Beauty Bakerie Do It For The Grahan Palette is a brilliant buy for people wanting to explore the world of colorful eye shades. As a newbie in the eye makeup department, you will find the perfect blend of neutral, pastel, and warm shades in this iconic palette.
Uoma Beauty Allure Black Magic Color Palette
Get ready to be spell-bound by Uoma Beauty's Allure Black Magic Color Palette. The enchanting eyeshadow palette contains hypnotic, highly pigmented, and high-impact shades in tones of matte, sparkly and vibrant metallic textures.
Dior Backstage Eye Shadow Palette in Rosewood Neutrals
Dior Backstage is an all-in-one eyeshadow and primer palette, offering a perfect combo of one primer and eight highly blendable matte and shimmer shades. The collection is available in four universal shade ranges, with the luminous neutrals in rosewood tones being a cult-favorite option.
Sigma Cor de Rosa Eye Shadow Palette
Sigma Cor de Rosa Eyeshadow Palette is packed with fourteen highly-pigmented warm matte, shimmer, and metallic shades. The palette also features a dual-ended application brush for seamless blending and maximum coverage.
Bobbi Brown Nude Drama II Eye Shadow Palette
Bobbi Brown Nude Drama II Eyeshadow Palette is the second edition of the top-performing Nude Drama Eyeshadow Palette. It features twelve exciting nude shades in four attractive finishes: matte, chrome, sparkle, and metallic.