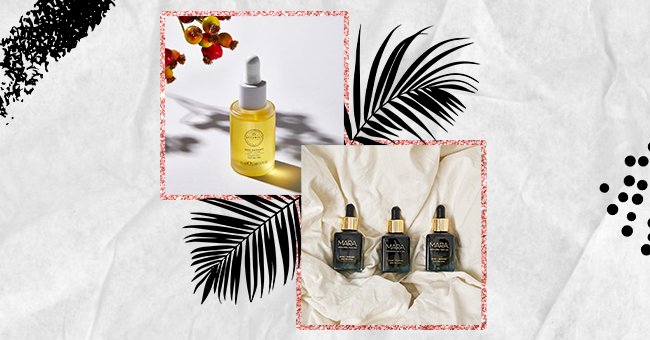 Our Pick: The Best Facial Oils For Every Skin Type
Facial oil is hands-down the best products to include in your skincare routine. Oils were once regarded as faux pas, which, thank goodness, is all behind us now. Therefore, if you are looking for a game-changing skin product, keep reading.
A bonus about facial oils is that they suit every skin type. Yes, we are looking at you, acne skin. It suits you too. They are packed with super ingredients like marula, argan, rosehip, to name a few. Also, is it just us, or they just feel super luxe?
Remember to keep your allergies in mind, but other than that, you should be fine. Some oils may have added ingredients like acids to certain skin concerns, so you can be as specific as you want when choosing your oil. Enough chat; here are our best facial oils for every skin type.
Drunk Elephant Virgin Marula Luxury Facial Oil
The praise for this facial oil is everywhere for a good reason. This facial oil only contains virgin marula oil. Thus, it is free of irritating additives. Moreover, marula oil is packed with antioxidants to keep skin youthful. Plus, it absorbs quickly and is suitable for all skin types.
The Ordinary 100% Organic Cold-Pressed Rose Hip Seed
We love The Ordinary because its affordability equals quality. This rosehip facial oil comes in a UV protective bottle that stops the oxidation of the oil. Rosehip is a great provider of Vitamin A, which will, in turn, provide radiant, youthful-looking skin.
Biossance Squalane + Tea Tree Balancing Oil
For the oily skin girls that do not believe us, here is an oil for you. It contains squalane, a plant derivative compound that not only mimics the squalene, the fat in your oil glands but locks moisture in without leaving you greasy. Moreso, it also has tea tree oil in it to fight those pesky breakouts.
Olay Regenerist Luminous Facial Oil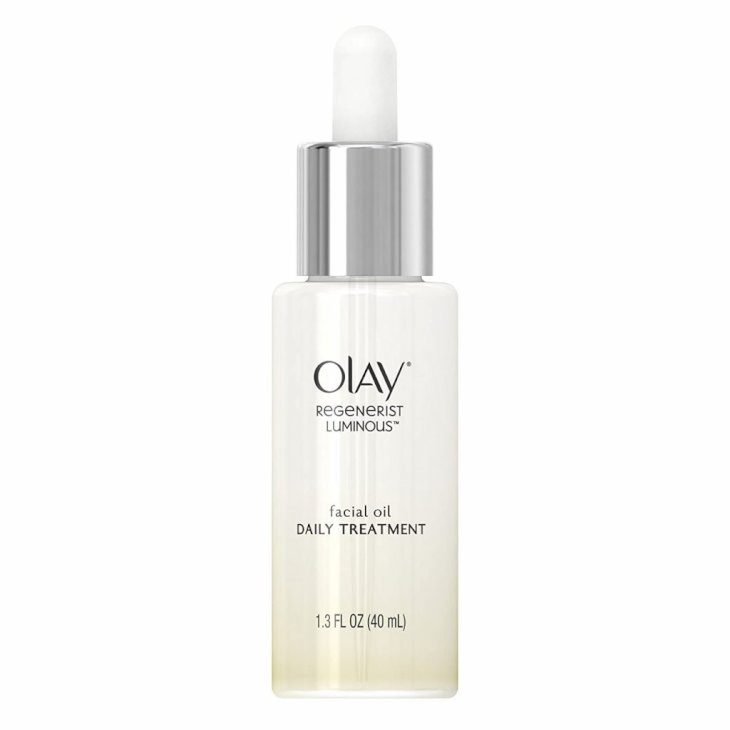 amazon.com
With facial oils, a little goes a long way. According to derms, the bottle is supposed to last you months, so no need to be heavy-handed. A few drops of this classic facial containing coconut and jojoba are all you need to look luminous.
Mara Algae + Moringa Universal Face Oil
The blend in this luxe beauty is worth every penny. It contains a mix of omegas that work hard to turn dry and dull skin into a moisturized one. Even though the bottle is small, a little goes a long way. Thus it will last you a while.
Inkey List Rosehip Oil
This award-winning oil is both affordable and result-oriented. It contains 100% pure rosehip oil packed with omega 6-fatty acids, which contribute towards, smoother, softer skin. Add it as the last step in your nighttime skincare routine and wake up to radiant skin.
Botanics 100% Organic Nourishing Facial Oil
This facial oil has thousands of rave reviews for a good reason. It's affordable and includes organic ingredients that will not irritate the skin. Moreover, we are not complaining about its gorgeous frosted bottle.
Peach & Lily Pure Beam Luxe Oil
How could we leave Korea out of the list? The country is synonymous with skincare, and Peach and Lily are leaving us floored. This facial oil is plant-based and includes natural ingredients that aid in controlling oily skin.
Paula's Choice Moisture Renewal Oil Booster
Frankly, Paula's Choice could sell us anything. Their products are just that good. On that note, this facial oil joins the list of their fantastic skincare offerings. It is formulated for both dry and oily skin. Therefore, for our combination skin sisters, this one is for you.
Caudalie Vine[activ] Overnight Detox Oil
Last but not least, we've got this Allure Best of Beauty Award. It includes a blend of oils like neroli, lavender, carrot, and white sandalwood that puts in the work to maintain moisture overnight. It is also very perfect for oily skin types.