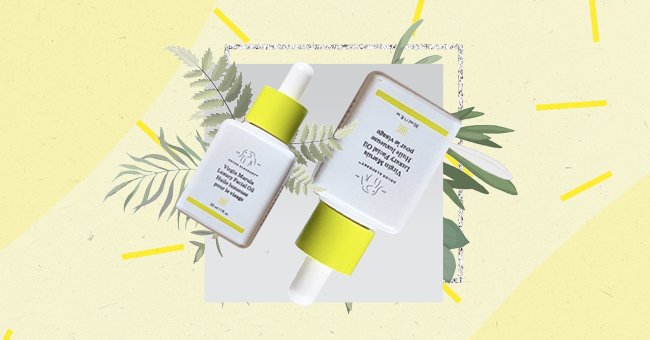 Our Pick: The Best Facial Oils To Add To Your Skincare Routine In 2021
Gone are the days when oils were frowned upon in the skincare arena. Now they're seen as nourishing elixirs which can combat dry and flaky skin, improve texture, and boost skin's natural radiance and glow.
Facial oils have only started making rounds in the skincare world quite recently. They are neither moisturizers nor the typical oils that will leave greasy residues on your skin; instead, they stay on the surface and prevent moisture loss.
From addressing acne and blemishes to tackling dull and dry skin, choosing the right face oil can make a huge difference in getting the most out of your skincare routine. Have a look at our roundup of the best face oils to add to your skincare arsenal this year.
Drunk Elephant Virgin Marula Luxury Facial Oil
Drunk Elephant has been raging a storm in the skincare industry because of its naturally formulated products, devoid of chemicals or toxins. This Virgin Marula Oil is free of silicones and fragrance and is 100% vegan and cruelty-free.
It is a fast-absorbing oil that quickly blends in the skin and reduces fine lines and wrinkles. Suitable for all skin types, this marula oil acts as a powerful antioxidant defender against environmental stressors and keeps the skin healthy and youthful.
Augustinus Bader The Face Oil
Augustinus Bader's Face Oil is a refreshing formula that deeply nourishes and soothes the skin, leaving it soft and radiant. It is infused with a rich blend of botanical oils, like babassu, hazelnut, antimicrobial karanja, and pomegranate extracts.
This facial oil caters to all skin types and combats fine lines, wrinkles, and hyperpigmentation. It also helps promote skin firmness and elasticity and strengthens the skin's natural moisture barrier for a supple, plump look.
Dermalogica Retinol Clearing Oil
If you want to achieve the much-coveted healthy-looking skin with a glowy finish, then look no further than the Dermalogica Retinol Clearing Oil. It is suitable for all skin types and concerns, including sensitive and acne-prone skin.
Dermalogica Clearing Oil contains retinol and salicylic acid, which improve the skin's tone and texture while gently exfoliating it to reduce breakouts and unclog pores. It is infused with argan, rosehip, and jojoba oils which provide deep nourishment and fortify the skin's natural barrier layer.
Pai Skincare Rosehip BioRegenerate Oil
Pai Skincare Rosehip BioRegenerate Oil is a magic formulation that can cater to even the most stressed and sensitive skin types. This multi-tasking skin oil is a powerful skin-healing and regenerative agent that boosts complexion without causing any irritation.
The BioRegenerate Oil is infused with rosehip seed, fruit, and leaf extracts, coupled with vitamin E. Together, they deeply nourish and condition the skin, improve firmness and elasticity, and boost a clarified, radiant skin tone.
NakedPoppy Revitalize Organic Facial Oil
NakedPoppy's Revitalize Face Oil has been categorized as the "Best Natural Facial Oil" by Byrdie Beauty, and that's reason enough to give it a go. This antioxidant-rich face oil contains rosehip seed and is best for smooth, bright, and firm-looking skin.
It helps the skin stay hydrated by locking in moisture and diminishes the appearance of fine lines and wrinkles. Suitable for all skin types, this rosehip seed oil will leave your skin with a soft, dewy finish.