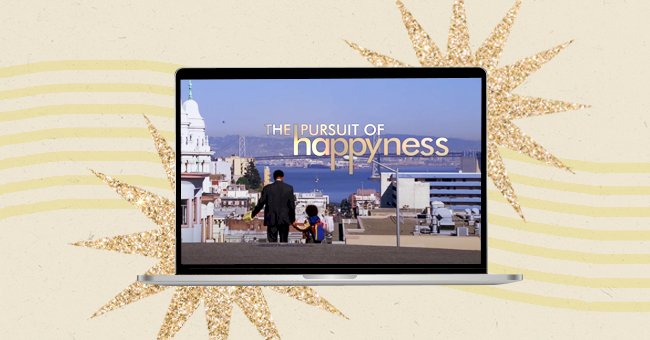 Our Pick: The Best Father's Day Movies To Watch With Your Dad
Father's Day is the perfect time to shower your dad with heartfelt notes, tender love, and care, and convince him to join you in a special daddy-daughter movie marathon filled with tear-jerkers, laugh-worthy moments, and action sequences.
Paternal bonds don't need to be celebrated and honored only once or twice every year. You can confess how much your father means to you any time of the day, and he'll love you for your little acts of love till the end of time. That's how dear daddies operate.
While it's hard to find common ground with your dad (probably because his interest in sports, wrestling, and news will never make sense to you), it's worth it to make an exception on some days. Navigate through our list of the best movies to watch with your daddy on Father's Day and beyond.
What A Girl Wants (2003)
What A Girl Wants is a rom-com from yesteryear, starring Colin Firth as daddy dear and Amanda Bynes as the strong-headed teen daughter, who travels all the way to London to meet her estranged father. The movie is filled with adorable daddy-daughter bonding instances.
Father Of The Bride (1991)
Overprotective dads are undoubtedly the cutest, and Steve Martin's role in this 90's romantic comedy is no different. When his daughter returns home after completing her studies, she's engaged and ready to walk down the aisle. However, daddy isn't prepared to let go of her princess.
Taken (2008)
Your father will be taken by this action-packed thriller, starring Liam Neeson as Bryan Mills, a former secret service agent whose daughter is abducted by human traffickers. Neeson's iconic one-liner, "I will find you, and I will kill you," from the movie will probably never lose its touch.
Cheaper By The Dozen (2003)
Poor dads can have their nerves tested when they're faced with the daunting task of looking after the kids, and Steve Martin's role in Cheaper by the Dozen is all the proof we need. Martin stars as Tom Baker, a dad who agrees to care for his children while his wife is away.
However, things get messed up when he cannot keep them all satisfied, and they wreak havoc in the house, playing pranks on dear dad and leaving him no room to escape.
Mrs. Doubtfire (1993)
It's impossible not to like a Robin Williams movie, especially the one where he disguises himself as an old Scottish housekeeper to work in his ex-wife's home so that he can be near his children and spend time with them. Get ready to laugh your heart out!
The Lion King (1994)
In the world of animated movies, this one will forever have our hearts, regardless of how much we grow up. Take a trip down the nostalgic lane by watching this timeless 1994 classic, which explores Simba's relationship with his father, Mufasa.
The Pursuit Of Happyness (2006)
Some movies only get better with every rewatch, and this one's a striking example. Will Smith and his real-life son, Jaden Smith, star together in this iconic film, which centers around the endless struggles of a single father as he tends to his 5-year-old son alone.
This one might move you and your daddy to tears, so make sure you have a pack of tissue papers lying nearby.