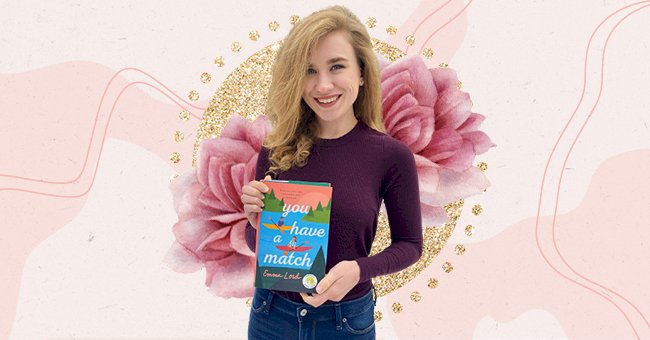 Our Pick: The Best Female-Authored Books To Read This Summer
As a female writer myself, I'm always on the lookout to read books penned by female authors. Because there's something truly unique about the way a woman pens down her thoughts, feelings, and opinions.
Not to take sides, but sometimes, grabbing a female-authored book can help broaden our perspective. Women have long been praised for their emotional and caring nature, which is evident in their expression and writing style.
And just in case you forgot, the sunny days have made a comeback. So if, like us, you're planning on slipping in some reading time at the beach and home, here are the best women-authored page-turners to indulge in. Happy summer reading!
You Have A Match By Emma Lord
You Have A Match is a New York Times Bestseller and a Reese's Book Club Pick. It comes from Emma Lord, the beloved writer of Tweet Cute. The story genuinely engages and touches upon heartfelt subjects like romance, family, sisterhood, and friendship.
Abby signs up for a DNA service to get her secret love interest's attention. To her surprise, the results reveal that she has a younger sister, the Instagram star Savannah. She then sets out to uncover why her parents hid details of her identity.
Murder At The Book Club By Betsy Reavley
If you're a fan of Agatha Christie-themed mystery books, you'll enjoy reading Murder at the Book Club. Nine women meet for tea, discussing everything from their friendship to their love for books.
While it's a happy meeting of all sorts, one of these women is lonely, one is desperate, and one is a killer. Make sure you reserve a quiet time and place for this chilling read.
One Last Stop By Casey McQuiston
One Last Stop is written by the New York Times Bestselling author of Red, White & Royal Blue. This romantic story circles around August, who has lost all hope of experiencing magic and love in her life.
However, things take a romantic turn when she runs into the impossibly dazzling Jane on her daily train commute. To August's surprise, her train crush is a time traveler from 1970, and she must do everything she can to help her.
City Of Girls By Elizabeth Gilbert
City of Girls comes from the globally praised author of Eat Pray Love, Elizabeth Gilbert. In this spellbinding and richly sensual tale, Vivian Morris takes a trip down memory lane to reflect on her days of youth and adolescence.
Moreover, this book also marks Gilbert's return to fiction. It touches upon elements of love, adventure, sensual pleasure, regret, and the idiosyncrasies of life.
The Wedding Party By Jasmine Guillory
The Wedding Party is a New York Times bestselling romantic story penned down by Jasmine Guillory. Maddie and Theo madly hate each other but are forced to share bridal party responsibilities for their mutual BFF, Alexa's wedding.
While the two agree to call things off after the wedding, they cannot help the attraction. Can they go back to hating each other once their best friend is happily married? You'll have to read the book to find out!