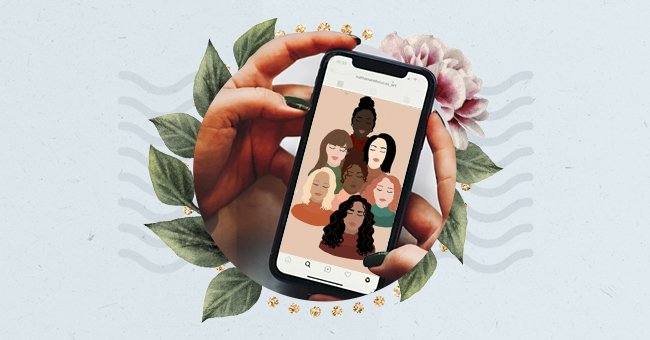 Our Pick: The Best Feminist Instagram Accounts To Follow
Social media has become a powerful tool to share our thoughts, opinions, and feelings in recent times. Many radical and political movements have been led digitally, drawing responses from a global audience and giving them a chance to voice their concerns.
Feminism is not a foreign concept anymore, but many still choose to misinterpret it. The gist of it includes a complete social, political, economic, cultural, and religious freedom not just for women but for all genders.
Instagram has emerged as a brilliant platform over time, acting as a space for people to initiate discussions, run campaigns, and find like-minded individuals to connect with. Here are the best accounts you should consider following for the people who want to see more feminist-centered content on their IG feeds.
Sad Girls Club
Sad Girls Club is a non-profit organization aimed at supporting WOC and POC. The account provides a safe place for people to discuss taboo and stigmatized topics, including those pertaining to mental health.
Feminist
Sometimes, being blunt can get you a lot farther than the same ol' brooding, serious stuff. And if you're after some real badass content that also strikes a chord, follow this account and get ready to be inspired.
Jessica Meir
Jessica Meir is a wonder woman who made history when she participated in the first all-female spacewalk alongside Christina Koch. Her IG feed is full of unique and personalized space-centered content.
FIERCE By Mitu
Fierce by Mitu is a community page that celebrates fierce Latinas all over the world. It includes motivational sayings, memes, and other important content to help uplift the Latina people wherever they are.
Alexandria Ocasio-Cortez
AOC has been serving as the American Representative for NY's 14th congressional district since 2019. Her personal IG account is full of kick-ass content, and she's recently spoken against anti-Asian hate crimes.
Phenomenal
Phenomenal is a female-run brand that supports underrepresented communities. This black and brown-owned brand shares everything phenomenal, from inspirational stuff to hilarious and personalized content.
Feminist Voice
This account is a beautiful amalgamation of all the feminist-centered content across Instagram. You will find everything from stunning artwork, touching stories to relatable quotes and memes.